What Happened in the You Season 3 Finale?
What Happened in "You"'s Season 3 Finale? Here's a Refresher
Watch out! This post contains spoilers.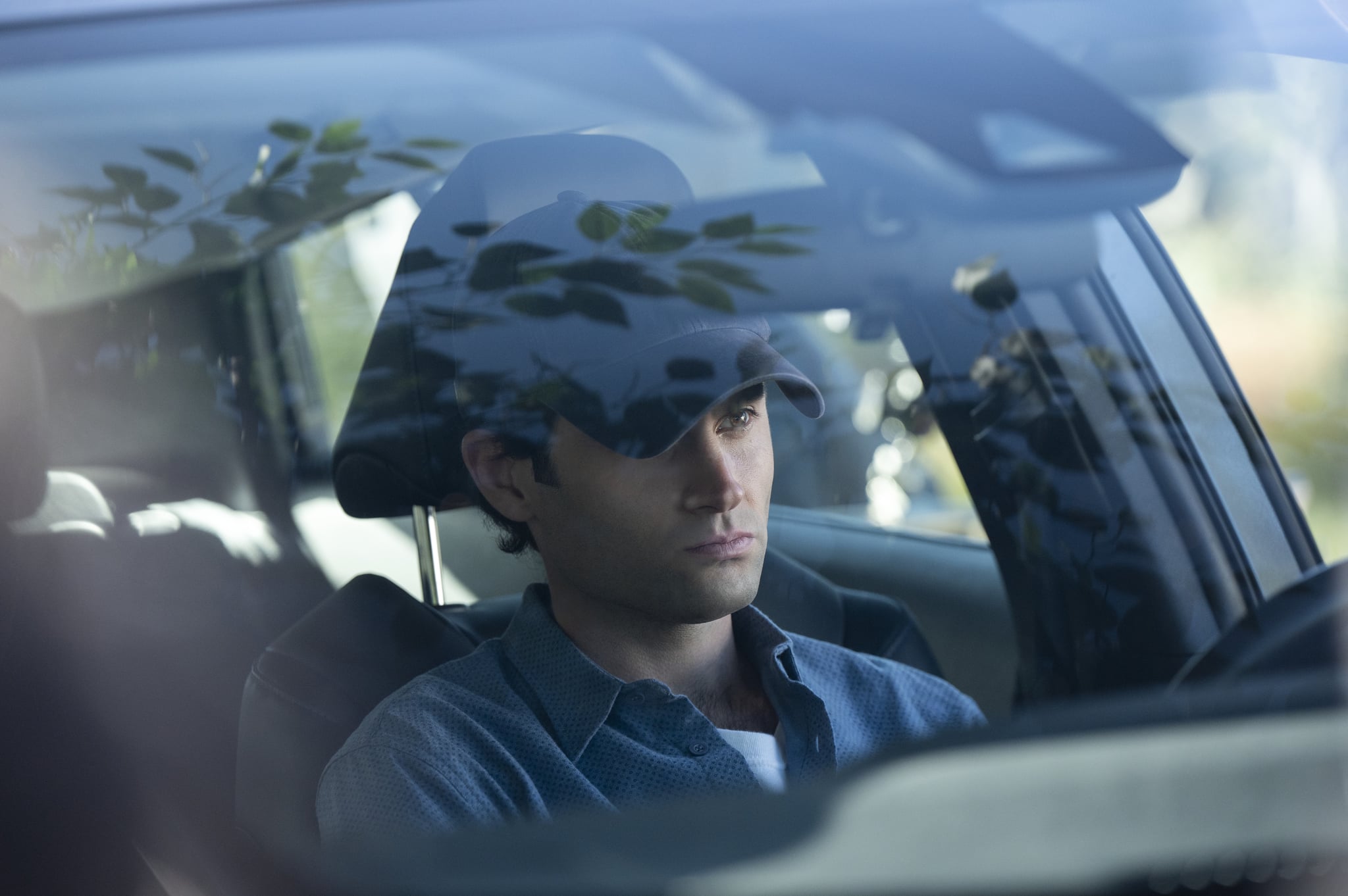 "You" season three hit Netflix in October 2021, and whew, we were not ready for all the twists and turns it threw at us. While the shocking finale seemed to be the end of Joe Goldberg's (Penn Badgley) story, season four, which premieres on 9 Feb., only marks the beginning of his next chapter under his new alias: Professor Jonathan Moore.
If you remember how "You" season three concluded, you know we probably won't be seeing Love (Victoria Pedretti) ever again — but there's a good chance some of the other characters may return, like Tati Gabrielle's Marienne, aka Joe's latest love. But before we get too ahead of ourselves, let's revisit all the wild events from "You"'s season three finale before the show returns.
Does Love Die in "You" Season 3?
Despite their efforts to save their marriage, Joe and Love only continue to grow further and further apart as the season progresses, and by the final episode, Love reaches her breaking point when she discovers Joe's bloody T-shirt in the bin. Yes, the same shirt Joe wore when he murdered Ryan (Scott Michael Foster). After quickly putting the pieces together, Love realises her suspicions were right all along: Joe is obsessed with Marienne.
Love then puts her plan into motion. She's going to kill Joe, but not before paralyzing him with aconite first and making him watch her kill Marienne (who she's tricked into coming to their home by pretending to be Joe). Luckily for Marienne, Love ends up having a change of heart once Marienne's daughter appears at her door. Love lets Marienne go and then redirects her attention to Joe, who already had a feeling that Love was up to something, so he's been dosing with an antidote for aconite and took some of Cary's (Travis Van Winkle) adrenaline pills to help him focus. As Love goes in for the kill, he injects her with aconite, which, turns out, is fatal when injected. Joe then sets things up to make it look like Love killed him, chopping off two of his toes and setting their home on fire with Love inside of it.
Do Sherry and Cary Ever Get Out of the Glass Cage in "You" Season 3?
While Joe is busy killing Love, Sherry (Shalita Grant) finally finds the key to the glass box hidden in one of the containers inside, and she and Cary are able to escape. After making it out alive, they end up using their experience to write a book titled "Caged" about a radical couples therapy technique.
What Happens to Henry in "You" Season 3?
In hopes of providing Henry with a better life, Joe leaves his son behind with Dante (Ben Mehl) and Lansing (Noel Arthur). They are eventually granted full custody of Henry after a long legal battle with Dottie (Saffron Burrows).
Where Does Joe End Up in "You" Season 3?
In the final moments of the episode, we finally get an update on Joe, only now he's changed his name to Nick and is living in Paris (his name then changed to Jonathan and he's now living in London, as per season four's details). True to fashion, he's still obsessing over Marienne and waiting to reunite with her and her daughter. Hopefully, season four will reveal if he ever does, but something tells us he already has a new target.
Part one of "You" season four premieres on 9 Feb., followed by part two on 10 March. Catch up on every episode of the show on Netflix now.