Locals Slippers Flip-Flop Review on Amazon
I Bought These $18 Flip-Flops on Amazon, and I'm Never Wearing Anything Else Again
As POPSUGAR editors, we independently select and write about stuff we love and think you'll like too. POPSUGAR has affiliate and advertising partnerships so we get revenue from sharing this content and from your purchase.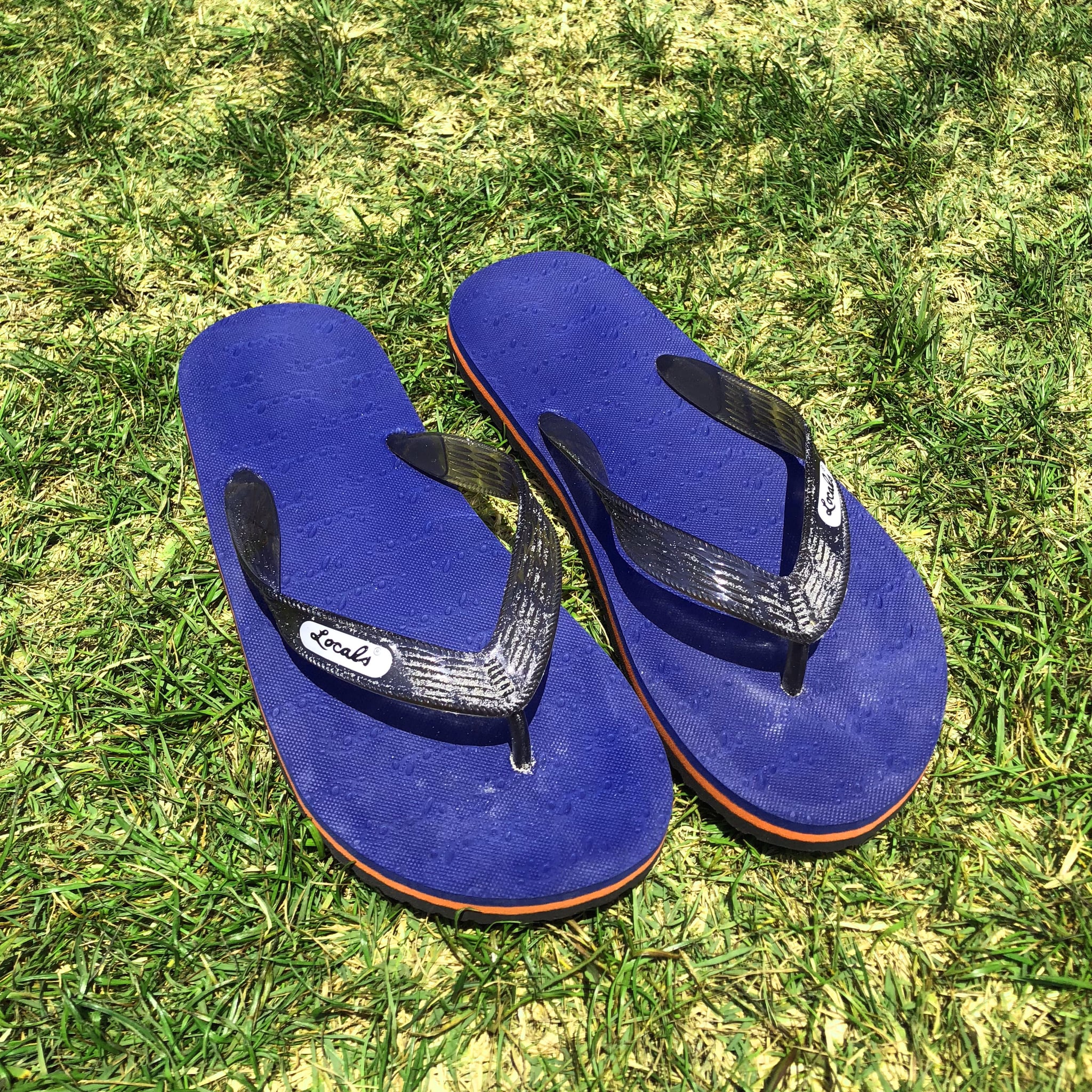 Flip-flops and I were never friends. For my entire adult life, every pair I bought — no matter how comfortable someone else claimed they were — hurt my feet, gave me blisters, or made me far too conscious of the thong between my toes. Then I discovered Locals, a brand of Hawaiian "slippers." Four pairs later, I'm never buying any other brand.
I know people go apesh*t for Brazilian Havaianas, but Locals are a similarly classic style, cheaper, and — according to my hard-to-please feet — more comfortable. They also last forever. My first pair, Locals White Slippers with pink and teal accents ($18), lasted four years before I decided they were done. (Two pairs were destroyed my dog, so I cannot say how long their natural lives would have been.) I have worn my Locals on an hour-long hike in Hawaii (albeit an easy hike) and all day during a recent trip to Hangout Music Fest. And you guys! That wasn't even the arch support version, which I discovered existed while writing this post.
Locals sells flip-flops for men, women, and children. You can get basic colour schemes like the Locals Navy Slipper (pictured above) or girlier pairs like the Locals Candy Slipper ($18). Scroll through to see some of the styles available on Amazon.