Brie Larson's Red Rodarte Cutout Slip Dress
Brie Larson Is a Marvel in This Romantic Ab-Window Slip Dress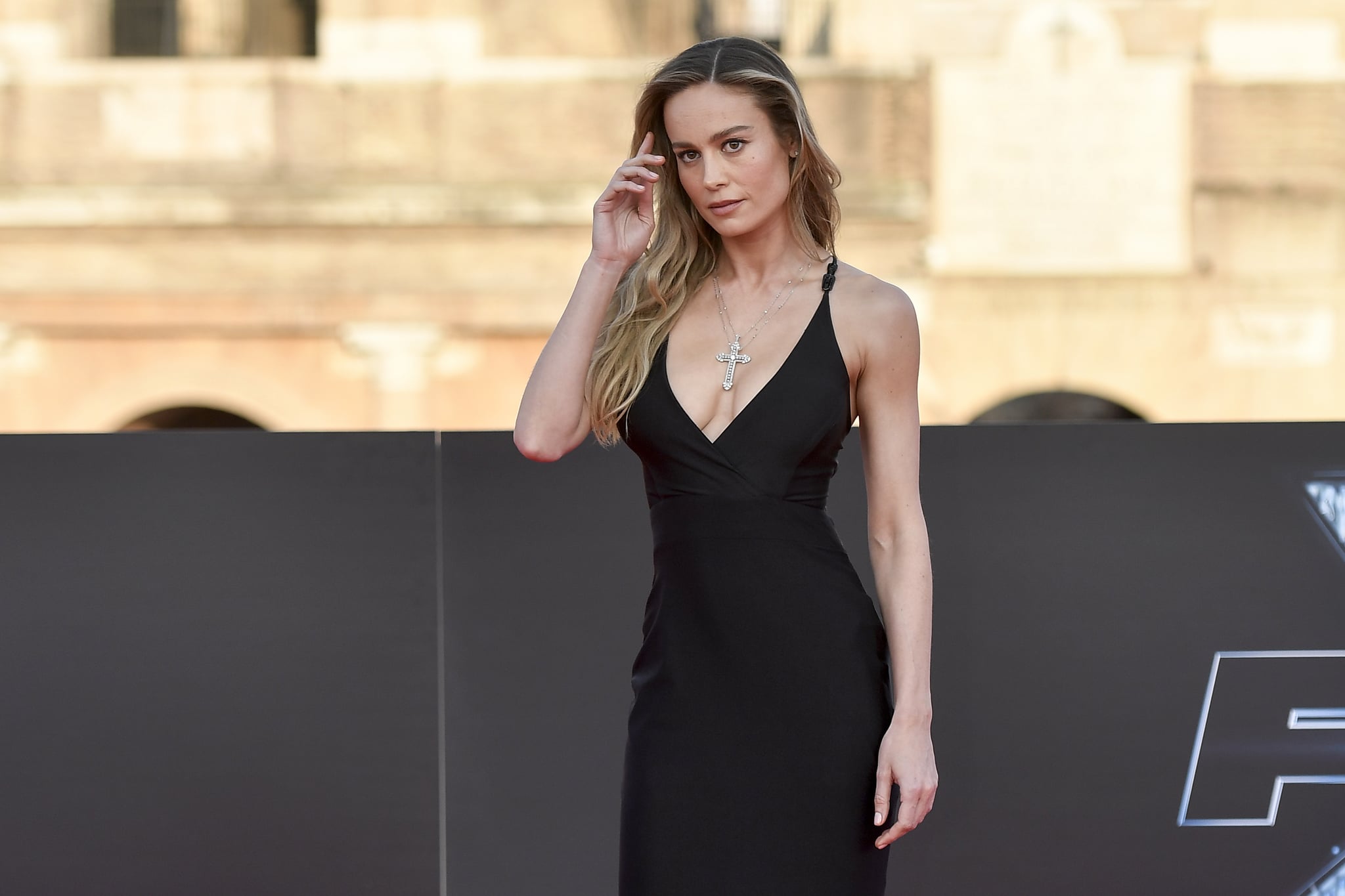 Brie Larson is red-hot. In a fiery photo shared to Instagram on Aug. 9, the actor and Marvel star posed in a long red Rodarte slip, standing on her hotel bed to show off every inch of the dress. The sleeveless design featured black lacy details, with a delicate tie at the centre of her chest creating a tiny ab-window. "Taller than anticipated," Larson joked, tilting her head in the photo to avoid hitting the ceiling.
This specific cutout, which shows off the top portion of the stomach, has proven to be a recent favourite among celebrities. It's a more subtle take on the daring boob-window trend, and seems especially fitting for someone like Larson, who frequently shares her workouts on social media (including her ab routine and impressive kettlebell windmills).
Other stars who have put their own spin on ab-window cutouts include fellow fitness maven Jennifer Lopez, whose 2023 Met Gala gown put her abs on display, and Nicole Kidman, who wore a romantic black gown with a major stomach cutout for the London premiere of "Special Ops: Lioness."
As stunning as she looked on Instagram, some people in the Rodarte comments section debated whether Larson's take on the ab-window trend technically qualified as formal attire, or if it seemed more like elevated sleepwear. Either way, it's definitely a departure from her usual red carpet style, which has in the past included a pink crystallized cape, and a dress with a giant sparkly butterfly wing. See her marvelous take on the ab-window trend below.