Emily Ratajkowski Victoria's Secret Icon Campaign Interview
Emrata Opens Up About Her First-Ever Victoria's Secret Campaign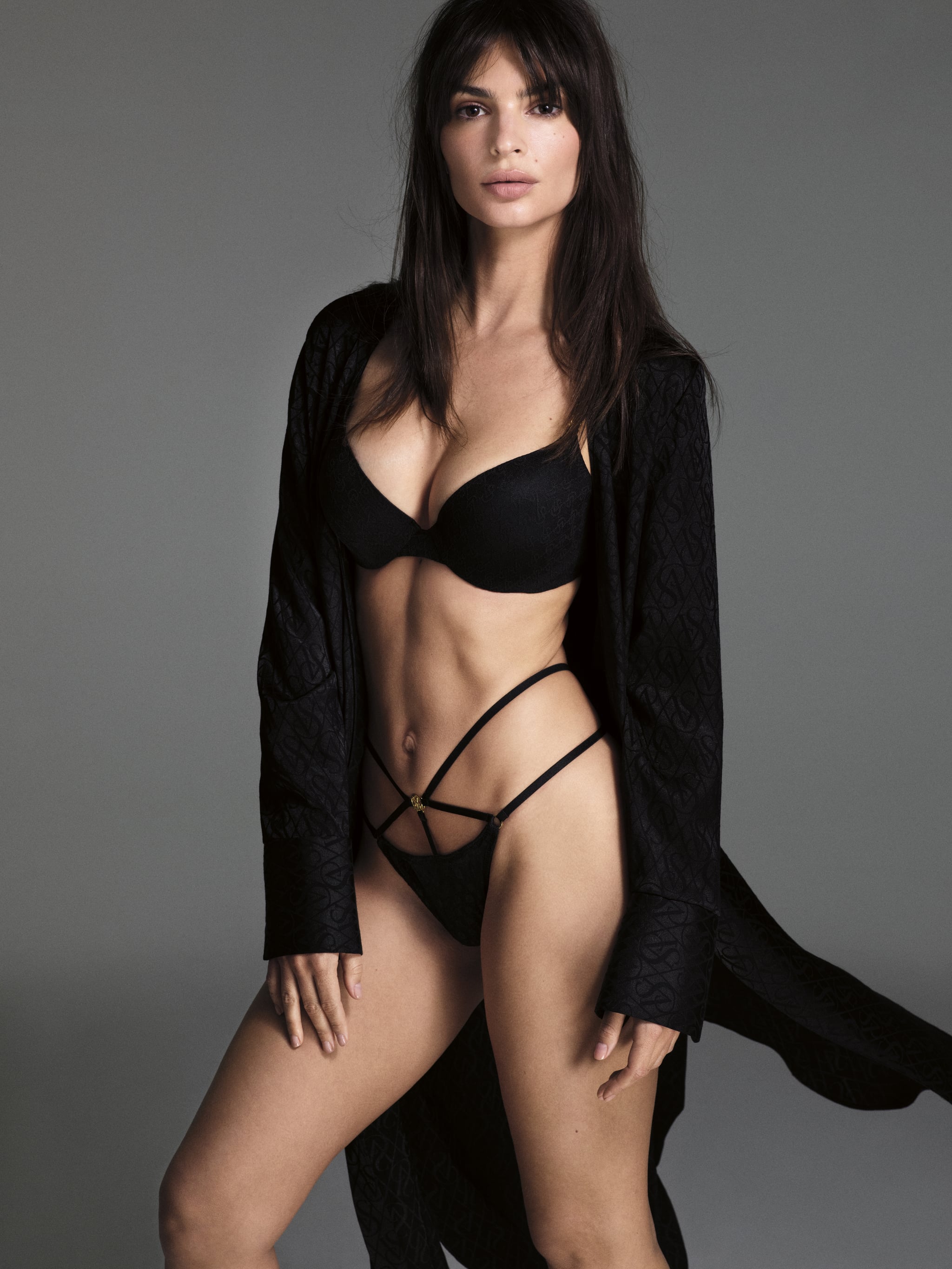 Image Source: Victoria's Secret
Emily Ratajkowski is entering her icon era with Victoria's Secret.
In the past decade, the superstar model, 32, has made a name for herself on and off the runway. In addition to being one of the most recognisable faces on the catwalk, the multihyphenate star has worn many hats as an actress, entrepreneur, and author, recounting her industry experience in her 2021 book "My Body." And while she's no stranger to couture runways and high-fashion campaigns, Ratajkowski is entering a new phase of her fashion career, ditching the couture clothes for familiar lingerie at Victoria's Secret. Emrata, as she's affectionately called, now stars in "The Icon by Victoria's Secret" collection campaign, showcasing the new Push-Up Demi Bra.
"I'm happy to see that we are moving toward a less judgmental attitude toward women and the way they want to dress."
The Inamorata swimwear founder and mother to 2-year-old Sylvester makes her Victoria's Secret debut in the campaign, joining the ranks of longtime idols like Gisele Bündchen, Candice Swanepoel, Naomi Campbell, and Adriana Lima. "I grew up looking at images of Gisele, Candace, Naomi, and Adriana so it's simply surreal to be included in a campaign next to them," Ratajkowski tells POPSUGAR. "Those women were larger than life to me — they still are in many ways — and that's what it means to be iconic. Their beauty and the images they've produced with incredible photographers and designers and teams were and are so artful. They represent so much," she says, calling them the ultimate embodiment of confidence and style.
It's no secret that the famed lingerie company has rebranded itself since the days of Bündchen and Campbell gracing the runway amidst the spectacle of the Victoria's Secret Fashion Show. The annual televised runway event featured the world's top models garbed in elaborate wings, worn alongside glittering versions of the brand's iconic lingerie. Like its famous Fantasy Bra, the traditional Victoria's Secret Fashion Show was something of an elaborate reverie. But since then, the company has adopted a new vision with the VS Collective. The focus is now on empowering women and celebrating their look as well as their accomplishments.
With this shift, the lingerie behemoth is embracing new generational ideals of inclusion — something Ratajkowski says she's honoured to be a part of. "It's exciting to be a part of the evolution of VS and to work with their very lovely team. I especially like the art direction behind this particular project. The women look so beautiful and strong in these portraits," the "High Low" podcast host says of the Icon campaign, which also features Adut Akech, Hailey Bieber, and Paloma Elsesser. "I had never worked with VS prior to this campaign but I think the casting is unique and represents such a beautiful range of strong women."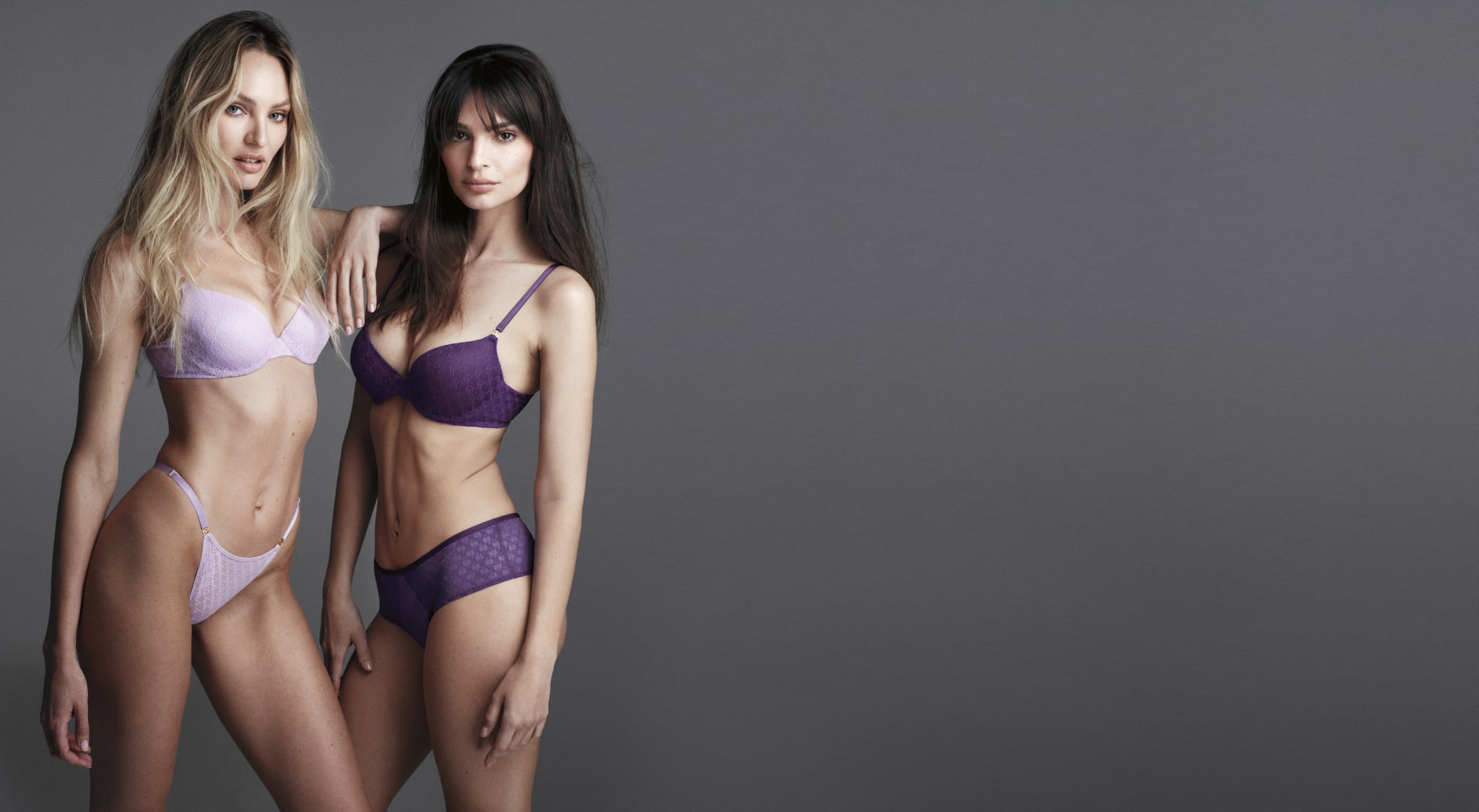 Courtesy of Victoria's Secret
The Icon collection, which features the brand's first-of-its-kind lifting and shaping technology, is just the beginning of what Victoria's Secret has in store for fans and consumers this season.
On 26 September, the brand will premiere "The Victoria's Secret World Tour", a reimagined fashion show spectacular, showcasing its new era. The Tour, which will be VS's first televised runway event since 2018, aims to celebrate women, global creatives, fashion, and art through a cinematic lens that's part-show, part-documentary. It will also feature behind-the-scenes content and intimate stories of the VS20, a group of 20 innovative global creatives who will conceive four fashion curations from the vibrant cities of Bogota, Lagos, London and Tokyo.
This new era also emerges at a time when ready-to-wear lingerie and "underwear as outerwear" has become one of today's more popular trends. From versatile bralettes, sheer, underwear-revealing ensembles, and corsets, lingerie has gone beyond the bedroom to the streets. When asked for her thoughts on the trend, Ratajkowski says that the current style of dressing isn't exactly new to her. (If you're familiar with the star's trend-setting sense of style, then you know what she means). "I've always loved incorporating lingerie and swimwear into my wardrobe," she chimes. "I'm happy to see that we are moving toward a less judgmental attitude toward women and the way they want to dress."
The model says she's open to any style that makes women feel confident. Whether you're all about showing skin, or not, she says "there is no sexiness" without confidence. "That has nothing to do with gender either," she remarks. "You can show me the most objectively handsome man but if he doesn't like himself, there is no sexiness."