For Days Take Back Bag Review With Photos | 2023
This Easy Service Helps Me Clean Out My Closet While Reducing Fashion Waste
As POPSUGAR editors, we independently select and write about stuff we love and think you'll like too. If you buy a product we have recommended, we may receive affiliate commission, which in turn supports our work.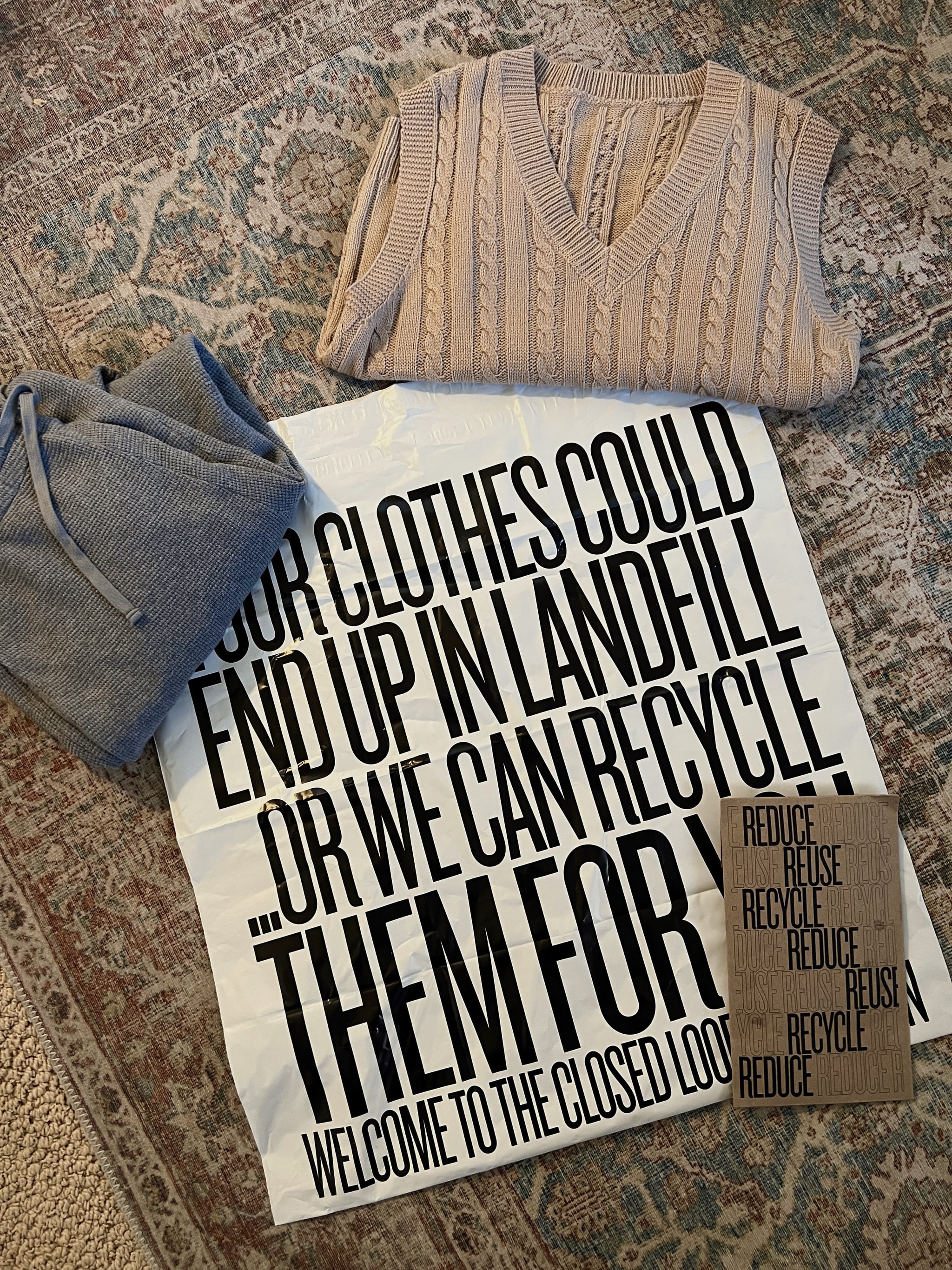 When you shop for a living like I do, you often find yourself inundated with more products, samples, and niche clothing styles than your closet has the capacity to hold. Mix that with my insatiable desire to keep up with all of TikTok's rotating aesthetics, and you're left with a wardrobe so chock-full of excess fashion, you often lose track of what you own at all. For reference: my latest closet deep dive revealed I essentially owned three of the exact same black turtleneck sweaters — so that was quite the reality check.
After months of feeling overwhelmed by my wardrobe and kicking off the new year (rather ironically) by binge-reading Marie Kondo's famed guide to decluttering your life, aptly titled "The Life-Changing Magic of Tidying Up," I decided it was finally time for me to press the reset button on my clothing stock. Moving forward, I would put a focus only on keeping the essentials, parting ways with any pieces I'd outgrown and investing only in quality-made styles so I could build out a more sustainable, investment wardrobe for the long term. Unsure of where to start (and frankly so fatigued by my usual process of just unloading bags at my local secondhand store), I turned to Gen Z's favourite zero-waste fashion brand, For Days, to help me in approaching the process more consciously.
Dubbed the product designed to start a "circular revolution and end fashion waste," the For Days Take Back Bag ($20) is arguably the brand's biggest bestseller. It empowers users to clean out their closet and even get rewarded for sending it back with used clothes and textiles. In honour of the new year, I took the recycling bag for a test spin to see if it was actually as easy to use as the fashion label branded it to be. Now, after giving my closet a total overhaul, I'm convinced For Days might have actually invented the single best way to reduce individual fashion waste — maybe ever? Keep reading to see my honest review of the circular program with photos!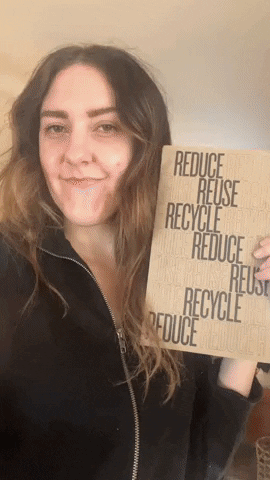 What I Like About the For Days Take Back Bag
I appreciate that For Days really works to simplify the process of recycling clothing through a more thoughtfully designed, closed-loop model. Rather than dumping my clothes off at Goodwill or any other secondhand store without knowledge of what will happen to the pieces (often concerned with whether they'll even be resold at all), For Days provides a more transparent system that is super easy to navigate and makes me feel good knowing my old styles are being contributed to a bigger, more conscious-driven purpose. The brand has built out a network of recycling partners, all of which are committed to keeping discarded clothing out of landfills. Through the brand's Take Back Bag program, in particular, For Days reports that 50 percent of all returned items are "downcycled into shoddy, rags, and insulation," and 45 percent of all Take Back Bag items are resold through closed-loop resale partners. While the remaining five percent is often trashed due to condition or composition, the circular label's website does note that more than 80,000 bags have already been sold, resulting in the diversion of nearly 2.4 million garments from landfills (love that!). Additionally, all styles from For Days are nontoxic, organic, and designed to be recycled into new fabrics.
Once receiving my Take Back Bag, I simply filled up the product with a few pieces I'd outgrown like a sweater vest, snug turtleneck, and worn-out pair of flared leggings, scanned the QR code on the bag for shipping instructions, printed out a USPS mailing label, and dropped it off at my local post office. The whole process was truly so easy, and I immediately began ordering my next bag so I was prepared come March for any spring-cleaning antics.
I also like that For Days rewards you for sending in clothes. For every bag returned, shoppers are gifted $20 in Closet Cash Credit, which not only never expires but can also instantly be applied toward their future purchases of styles from For Days. The brand is filled with so many comfortable, quality-made, and totally practical basics like matching sweatsuits — including this For Days Waffle Cropped Sweatshirt ($68) and For Days Waffle Jogger ($92) combo, which I love. Plus, there are a number of styles that can easily be dressed down for lounging purposes at home or dressed up for a comfy daytime outfit — this For Days Relaxing Long Sleeve Jumper ($78) is a particular favourite of mine. Besides providing more incentive to recycle your old clothes through For Days, the sustainable model also directly helps shoppers to begin building a more environmentally friendly wardrobe, with conscious pieces that support a closed-loop system.
What's Worth Noting
While the Take Back Bag can hold up to 15 pounds (a pretty decent amount, in my opinion), if you're looking to do a full closet overhaul or specifically hoping to rid your wardrobe of some bulkier fashion pieces like chunky sweaters, winter coats, or any oversize purses, I recommend ordering more than one bag so you have plenty of carrying space to discard these styles. I found my own bag filled up much more quickly than I was anticipating, and since I'd already sorted through my closet and picked out everything I was eager to part with, I wished I'd had more than one Take Back Bag on hand in the moment so I could really complete my closet cleanout all in one day.
It's also worth noting that the Take Back Bag costs $20 in itself, so you're essentially spending $20 up front to then get that money back and put it toward future purchases.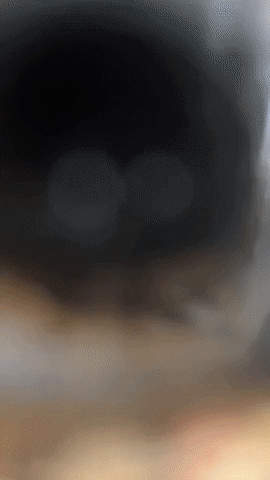 Who Is the For Days Take Back Bag Best For?
This product is such a great buy for anyone who feels inspired to clean out their closet or get rid of clothes they've outgrown but wants to do it in a more circular, sustainable way. Fashion waste is one of the most pressing environmental problems within our world today, and one of the simplest ways to minimize excess waste within our lives is simply by finding more conscious ways of recycling it. The Take Back Bag makes recycling easy, so you don't have to find the time to manually drop it off at a nonprofit or secondhand store — which is especially appealing for anyone who (like me) has a consistently busy schedule and often struggles to find the time for anything that falls outside of their weekly routine. Even better, with the incentive of Closet Cash Credit, you'll also feel more inspired to restock your wardrobe with more conscious clothing pieces that are designed to last — and remove the need to invest in any throwaway styles in the process.
Where Is the For Days Take Back Bag Available?
The Take Back Bag is available to shop exclusively at For Days.
Additional Details
The large Take Back Bag measures 24 inches by 24 inches and is built to hold up to 15 pounds of clothing.
Unlike other circular brands, For Days accepts textiles from all brands — regardless of their condition — including items like socks, sheets, pillow cases, underwear, linens, towels, shoes, and even handbags.
According to For Days, each Take Back Bag helps to save an estimated 15 pounds of clothing from landfills and 16,000 gallons of water and even reduces up to 118 pounds of carbon emissions.
For every returned Take Back Bag filled with clothing and textiles, customers will instantly earn $20 in Closet Cash Credit, which can then be used toward any future purchases from the For Days brand.
Rating:

Image Source: POPSUGAR Photography / Kyley Warren