Fullup Infinity Cloud White Knit Sneaker Review With Photos
I Upgraded My Closet With These Machine-Washable White Knit Sneakers
As POPSUGAR editors, we independently select and write about stuff we love and think you'll like too. If you buy a product we have recommended, we may receive affiliate commission, which in turn supports our work.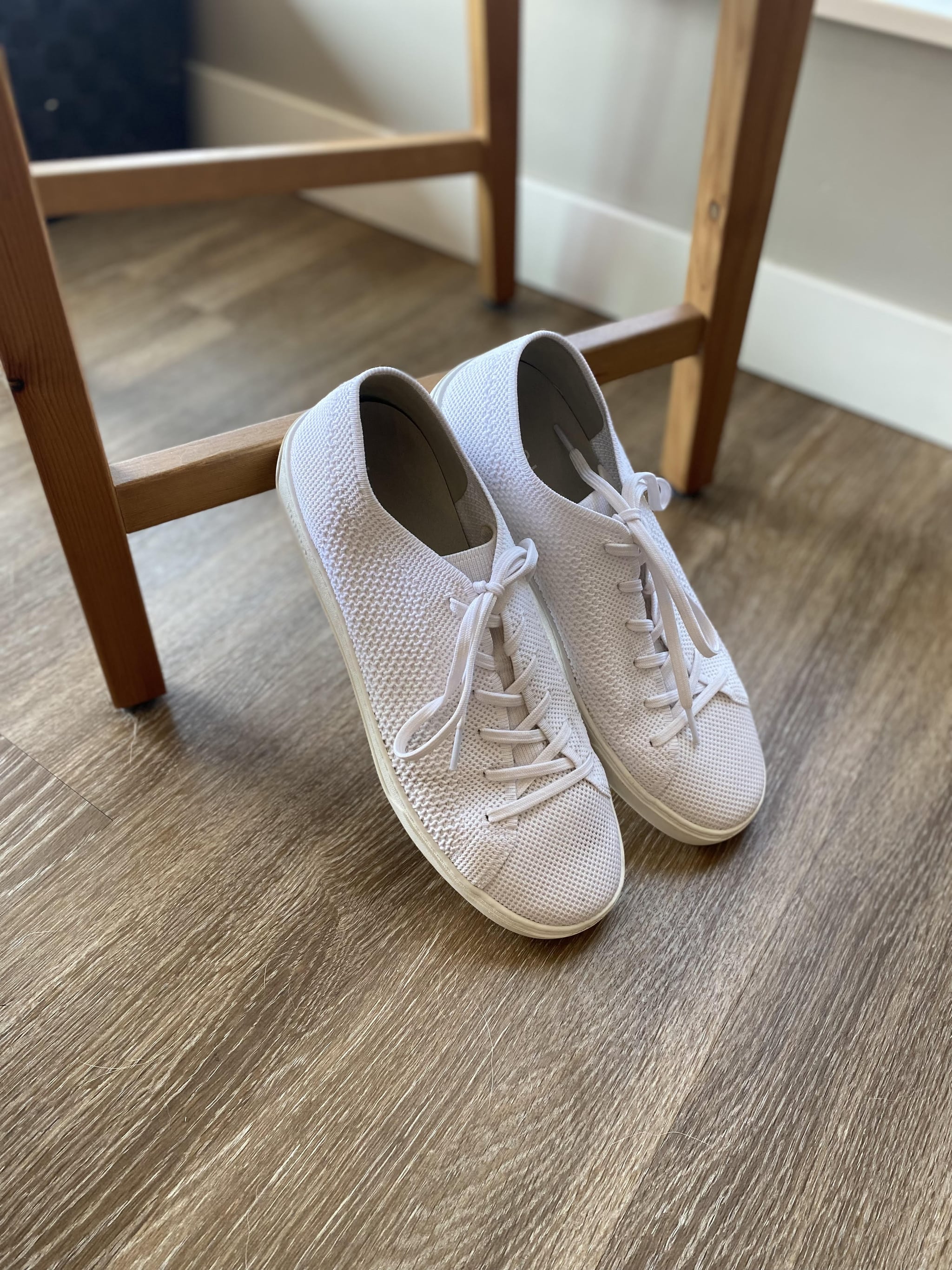 I have a soft spot for crisp white sneakers. The only issue? I am a bit on the clumsy side and attract messes like a magnet. Plus, I'll admit that I'm not most diligent when it comes to spot cleaning or taking preventative measures; it's just not my strong suit. Consequently, keeping my favourite sneakers looking good has been quite a challenge for me. However, a recent new find has completely transformed my relationship with white sneakers. Enter the Fullup Infinity Cloud White Knit Sneakers ($230). They're sustainable, machine-washable (!) and, in my opinion, the only white sneaker anyone could ever really need. Ahead, I dive deeper into what makes them great and why they're a worthwhile investment.

What I Love About the Fullup Infinity Cloud White Knit Sneaker
What I love about these sneakers might be obvious, but it can't be overstated: they're so easy to clean. I wore them to the Minnesota State Fair recently, and all of my friends kept noting how wearing them there (amid the dirt, spilled food and beverages, etc.) was brave. Little did they know that these sneakers were specifically crafted to be machine-washable. After a long day at the event, I got home, removed the insole, threw them in the wash, and left them outside to dry. The result was pristine-looking white sneakers. I can't stress enough that they looked as good as the first day I got them. Here's a GIF for reference: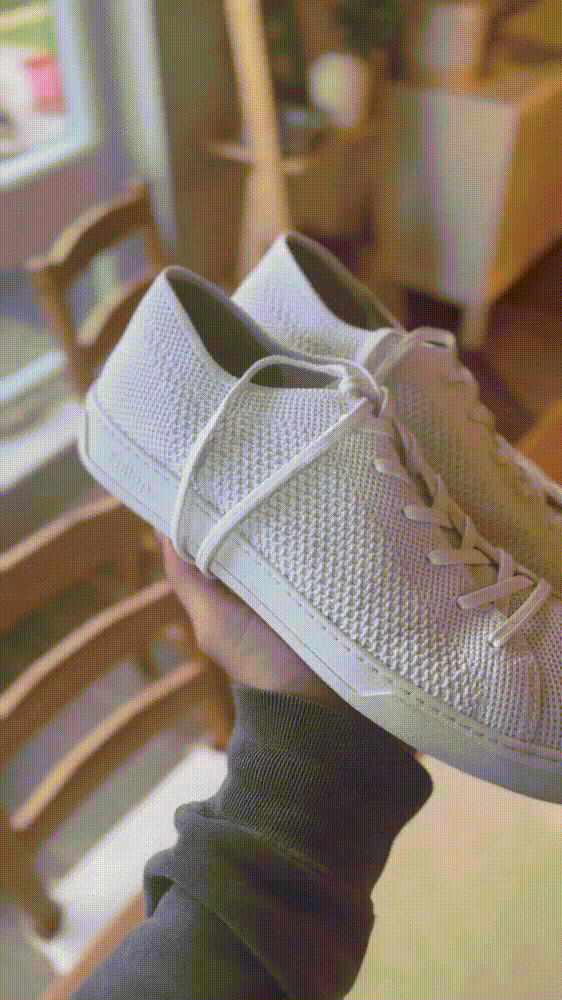 These sneakers also deliver exceptional comfort and versatility. Personally, I'm drawn to the sophisticated aesthetic of their knit upper, which gives their overall design an elevated touch. Their minimalist design also complements just about every piece of clothing I have, from casual activewear to chic dresses. Plus, the flexibility of the knit upper ensures that your feet won't feel confined, which is especially nice for individuals like me with wider feet.
Another thing I love about them — and the brand as a whole — is that sustainability is a top priority. Per its website, Fullup says the knitted part of the sneaker is made of rPET, or certified recycled polyester spun from discarded plastic water bottles. (Ten plastic bottles go into every pair of Fullup trainers.) They also use water-based glue to connect the upper to the sole, which is a safer alternative for the environment than regular shoe adhesive. What's more, the brand says they use an eco-friendly dyeing method that requires nearly 50 percent less water than conventional techniques and make shoes in small batches to prevent overproduction.
What's Worth Noting About the Fullup Infinity Cloud White Knit Sneaker
It's important to note that these sneakers are not a small investment. I understand their price point isn't attainable for all, but they're remarkably cleanable. They can save you money in the long run by sparing you the need to replace your white sneakers frequently. In my personal experience, having owned them for just a month and a half, I've already given them three thorough washes, and they appear as pristine as the day I first got them. So, despite the steep upfront cost, their longevity could justify the investment over time.

Another thing to consider is that they come in coloured-trim versions as well; three, to be exact. You can opt for the sage-trim style ($230), sand ($230), or ink ($230). They cost the same as the all-white version but add an eye-catching pop if you err toward colour.
And finally, these sneakers are both breathable and water-resistant. Their single-layer knit upper promotes natural ventilation, "making socks optional," according to the brand. While I'm a socks-and-sneakers girl through and through, some shoppers have embraced the sockless approach, noting that they're comfy both with and without them.
Who Are the Fullup Infinity Cloud White Knit Sneakers Best For?
These sneakers are best for those who love the look of a crisp and fresh pair of white sneakers that'll last without having to do any major upkeep. I also highly recommend them for those trying to be more sustainable in their style choices, as that's the brand's core mission.
Additional Details About the Fullup Infinity Cloud White Knit Sneakers
They're available in men's and women's sizes, from European sizes 35-46.
An alternative to machine-washing them is to wash them in cool water with soap.
These sneakers should not be placed in a dryer or dry-cleaned; they should be air-dried exclusively.
Image Source: POPSUGAR Photography / Marisa Petrarca