Gigi Hadid's Yellow Upside-Down Bikini in the Cayman Islands
Gigi Hadid Is the Latest Celebrity to Try the Upside-Down Bikini Trend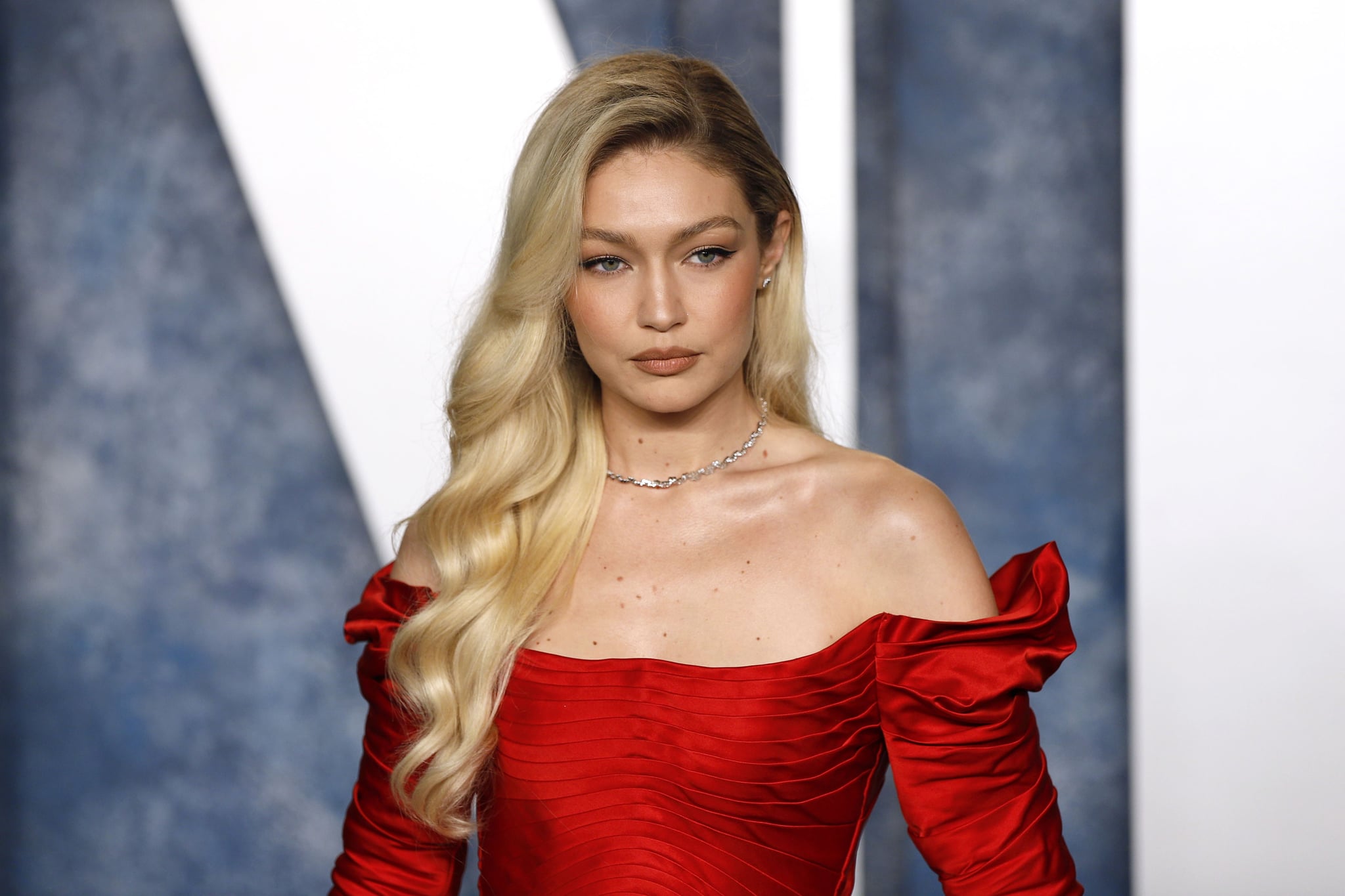 Gigi Hadid is living proof that there's no wrong way to wear a bikini. On 18 July, the supermodel posted an Instagram gallery spotlighting her many holiday looks from the Cayman Islands. Among them was a bright yellow string bikini with tie bottoms and a classic triangle top, which Hadid styled upside down. This hack is an inventive way to repurpose old swimsuits, creating an entirely new look. In Hadid's case, she made a bandeau-style silhouette and used the ties that would usually go around her chest as a makeshift halter neck.
The upside-down bikini top trend has solidified its place in celebrity swimwear this year after first making waves on TikTok. A-list fans include Kylie Jenner, who fashioned a crisscross halter neck out of her sparkly orange swimsuit, and Kendall Jenner, who wore her upside-down bikini as a strapless bandeau. Ashley Graham also gave the look her own spin, strategically tying her leopard-print bikini top to create an even more plunging neckline. The possibilities are seemingly endless — the upside-down bikini is limited only by the wearer's imagination.
During her trip, Hadid also soaked up the sun in a mint-green two-piece and an orange Tropic of C bikini, which she also styled with the straps tied across her chest. In all of her photos, she looked radiant and unbothered, despite reports that she was arrested for marijuana possession after arriving in the islands. According to the Washington Post, although the marijuana was purchased legally in New York City (and has been legal in the Cayman Islands since 2017), Hadid and her friend Leah Nicole McCarthy were both taken to a detention centre before being released on bail. "All's well that ends well," Hadid captioned the holiday post, possibly in reference to the recent events. Read on to see how she stayed positive in her bright upside-down swimsuit.