Jordyn Woods's Green Dress Shows Off Her Back Tattoo
Jordyn Woods Shows Off Her Tattoo in a Green Backless Dress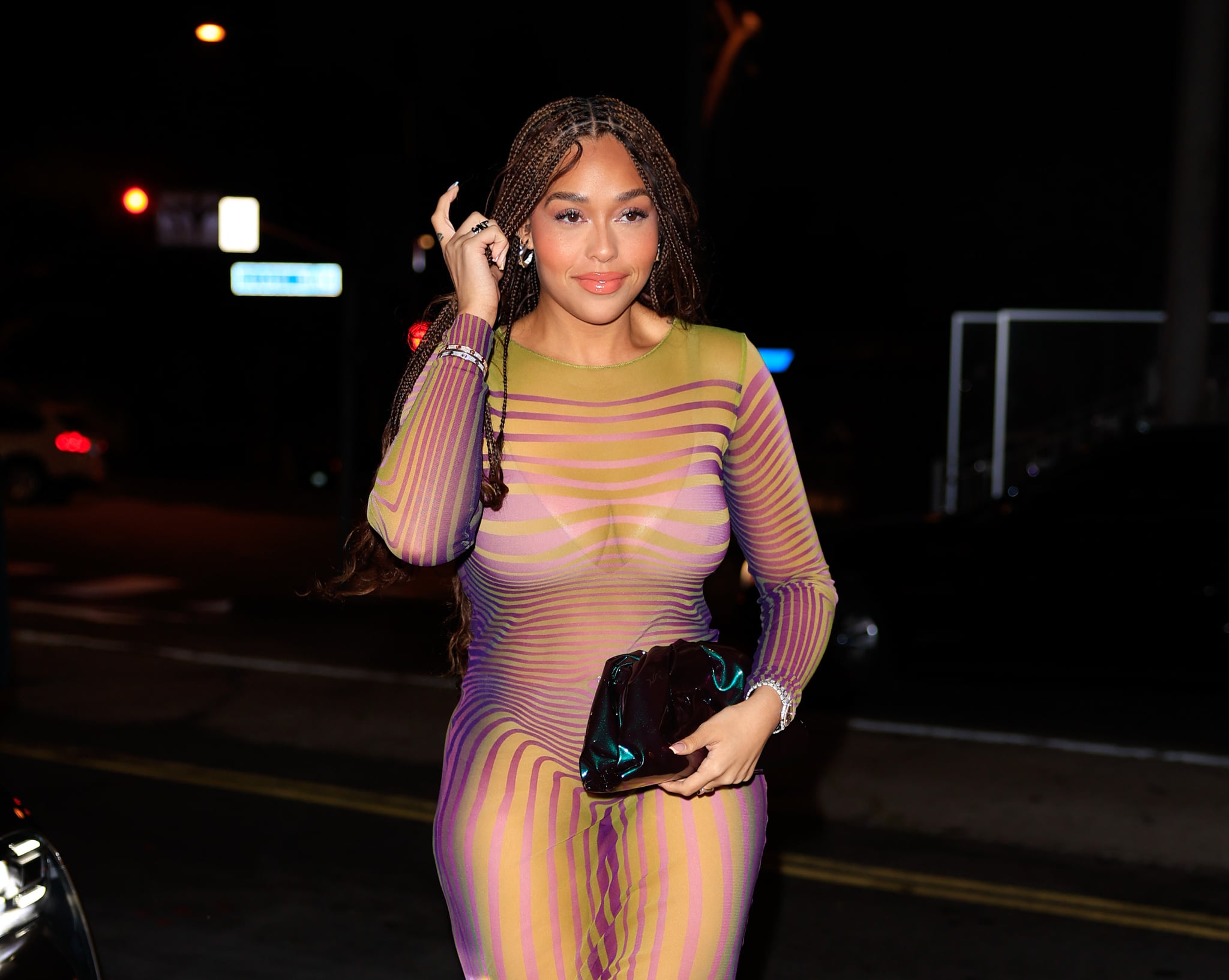 Jordyn Woods is back and better than ever. On Aug. 22, the model and influencer posted from her trip to the Philippines wearing a satin green Meshki dress. The asymmetrical garment included an off-the-shoulder sleeve and slanted hemline. When she turned to highlight the dress's open back, Woods also showed off her rarely seen back tattoo, featuring each of the seven chakras, or energy centres. Woods first debuted her tattoo back in 2015. "Somewhere in the Philippines," she captioned the Instagram gallery, posing in her hotel.
Woods kept the focus on the back of her dress by sweeping her hair into an effortless braided updo. She accessorised further with abstract drop earrings from 8 Other Reasons and a matching silver bracelet. The rest of the look gave off a quiet luxury vibe, ensuring all focus was on the classic dress and tiny chakras trailing down the centre of her spine.
Quiet luxury, a term made mainstream thanks to Sofia Richie Grainge's minimalist wardrobe and even Kylie Jenner's Parisian-inspired looks, aims for understated elegance. Much like Woods's sophisticated satin slip, quiet luxury doesn't rely on obvious glamour to make a statement. Instead, the cool-girl aesthetic is characterized by elevated basics, quality craftsmanship, and unexpected details, such as Woods's tattoo-baring back. See how she continued to prove that less is more all the way from the Philippines.