Lack of Colour Inca Bucket Hat Review With Photos
Bucket Hats Are Trending For Spring, and This Style Is My Personal Favourite
As POPSUGAR editors, we independently select and write about stuff we love and think you'll like too. If you buy a product we have recommended, we may receive affiliate commission, which in turn supports our work.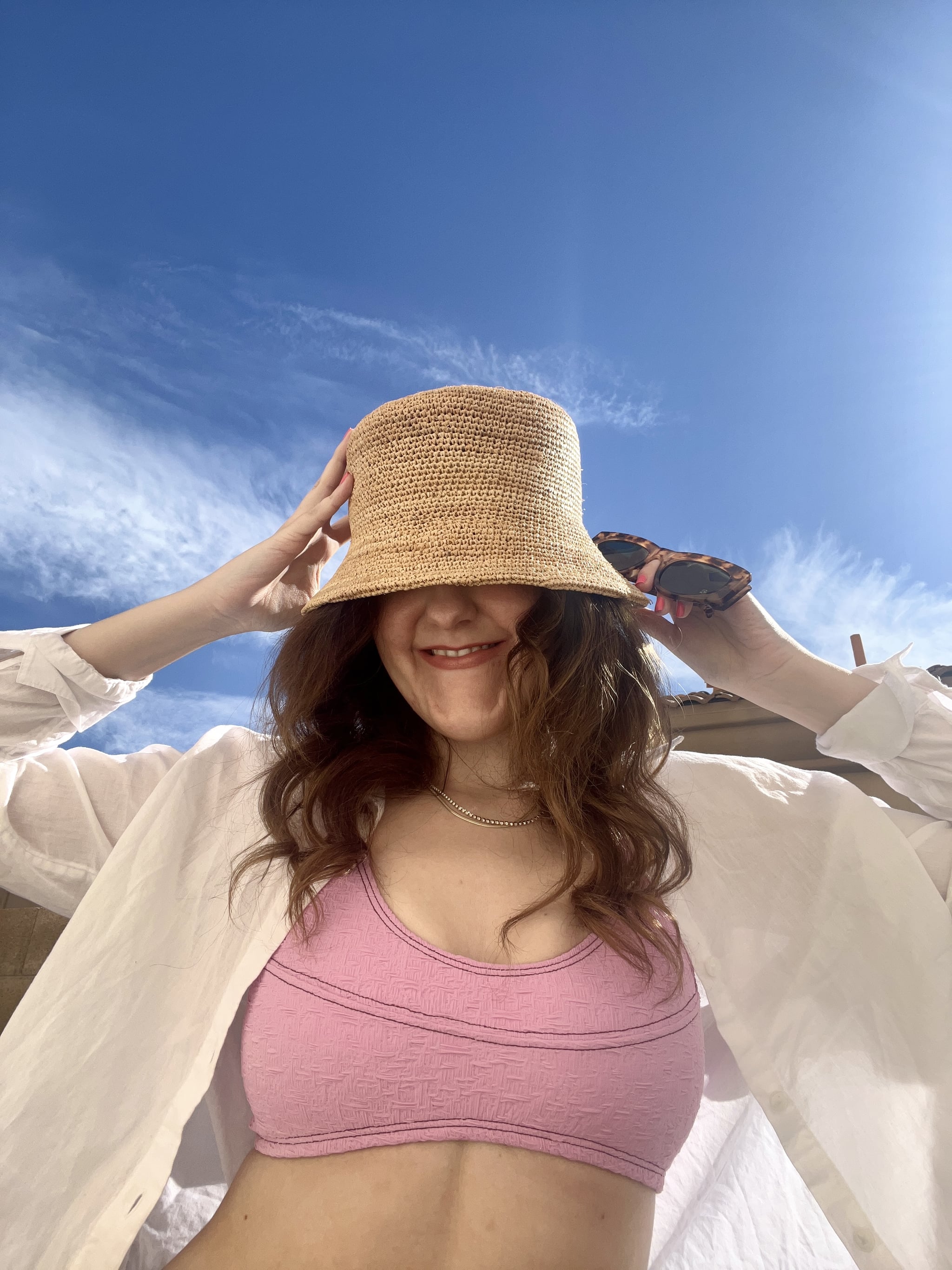 I love experimenting with new fashion trends, but I'm often much less keen on investing in styles that I'm not totally convinced will still be relevant next season. For the last few years, I've avoided stocking up on bucket hats for this very reason. While celebrities like Hailey Bieber and Dua Lipa have donned their own variations of the accessory — with styles that range in everything from faux-leather bucket hats and fuzzy versions to crochet bucket hats and more — I've been wary of whether or not I could pull off the hat quite as well as them (or if it was worth it to even try).
But a recent scroll through TikTok introduced me to Lack of Colour — the brand behind the internet's most beloved (and universally flattering) accessories. I immediately fell in love with this Lack of Colour Inca Bucket Hat ($149), and after wearing it poolside for back-to-back weekends, I am now convinced it's the ultimate spring accessory. Keep reading for the full product details and to see why this hat deserves a spot in your seasonal wardrobe.
What I Like About This Lack of Colour Bucket Hat
Besides the fact that I love the look and feel of this bucket hat, I appreciate the practicality of it, too. Historically with hats, I've always felt like I had to sacrifice something — if I wanted a style that was cute, it would usually fall short in the comfort department. Alternatively, if I wanted something that was comfortable and designed for all-day wear, I would have to opt for a piece that felt overbearing and looked like an eyesore with my overall outfit. But this accessory from Lack of Colour has proven to be the exception. The bucket hat fits comfortably on my head and features rounded edges, wide enough to provide ample shade for my face. The style feels incredibly lightweight while on and serves as a welcomed layer of extra protection from direct sun exposure. Whether I'm lounging poolside, enjoying an afternoon at the beach, or spending the weekend outside at my local music festival, this accessory is stylish enough to work for any occasion — and I love that it's functional enough to protect my skin for even the longest days spent under the sun, too.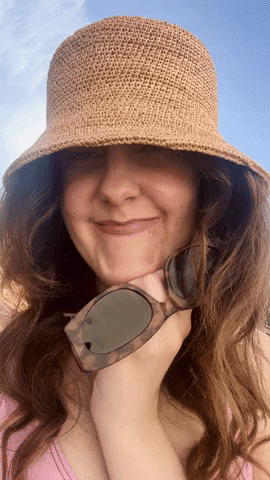 What's Worth Noting
Lack of Colour has very specific size guidelines and measurements based on certain hat styles. This particular accessory has more of an oversize fit. With hats, my size can range anywhere from a medium to a large, depending on the piece's design, so I opted for a medium with this bucket hat. I found that the accessory fit perfectly — not too large to the point where it was falling down, but still roomy enough for it to feel comfortable while on. Given the higher price point of Lack of Colour's accessories, I'd recommend measuring your head and reviewing the brand's size chart to ensure you order the style that's best suited for you.
Who Is This Lack of Colour Bucket Hat Best For?
If you've been wary of embracing the bucket-hat trend (like me) or struggling to find a version that suits your face shape (also me), I can confirm that this accessory is the most failproof style to invest in. The piece boasts a universally flattering fit that not only looks great on everyone but also provides ample shade coverage. It's the ultimate accessory to wear poolside or to a beach day. And if you're still not over TikTok's coastal-grandma fad, it also doubles as the perfect hat to don for a more laid-back, Diane Keaton-inspired look.
Where Is This Lack of Colour Bucket Hat Available?
This straw bucket hat is available to shop at Lack of Colour, Revolve ($149), and Montce ($129).
Additional Details
This bucket hat is made from a natural, 100 percent woven straw material and features a dipped design that effectively shades the face.
Per the brand's size guide, this hat has an oversize design, and Lack of Colour recommends using a hat filler to ensure users can achieve their perfect fit.
While this accessory is made from long-lasting materials, the brand does recommend specific care instructions to ensure the bucket hat retains its shape and colouring. Per Lack of Colour's website, the label advises to avoid getting the hat wet, limit prolonged periods of sun exposure, and store it flat in a safe area so the accessory doesn't lose its silhouette.
Rating:

Image Source: POPSUGAR Photography / Kyley Warren