New Balance 9060 Sneakers Review With Photos
My Favourite Comfy Sneakers Are Celeb-Approved and Perfect For Travel
As POPSUGAR editors, we independently select and write about stuff we love and think you'll like too. If you buy a product we have recommended, we may receive affiliate commission, which in turn supports our work.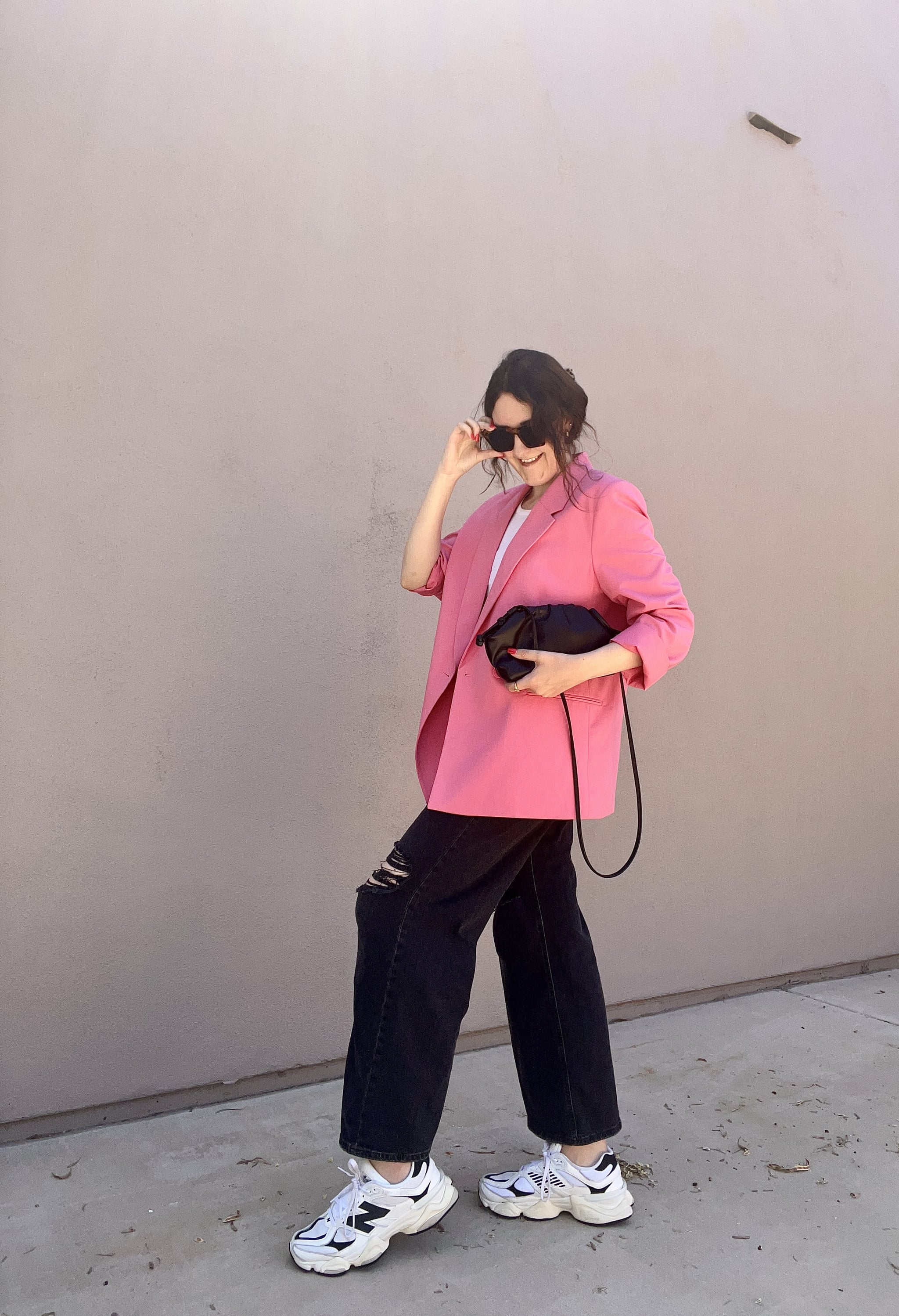 In perhaps the biggest plot twist of my life thus far: I've started wearing dad sneakers. It might not seem like that big of a fashion jump, what with all of the retro-inspired kicks that celebrities have been sporting this season. But if you knew me in high school — and how vehemently I despised the idea of wearing (let alone paying for!) the same trainers seen throughout my own dad's closet — you'd understand just how big of a deal it is that I've come around to embracing the chunky silhouette. Alas, I — like seemingly everyone on the internet these days — have found myself wistfully swept up in the New Balance craze and have essentially been buying the brand's nostalgic styles in bulk ever since.
While New Balance has no shortage of cool, endlessly comfy sneakers, this summer I've found my perfect pair in the New Balance 9060 Sneakers ($150), which have proven to be the silhouette of choice for dozens of supermodels and celebrities alike, including Hailey Bieber and Sydney Sweeney. I've been wearing the shoes nonstop this season and garnering a slew of compliments along the way (one woman on my last trip literally bought the shoes mid-flight because she was so obsessed with how they looked on me). Since I'm not in the business of gatekeeping, ahead, I share everything that's worth knowing about these stylish New Balance sneakers — from their comfortable fit and easy-to-clean design to my best tips for shopping out your perfect size in the silhouette and more.
What I Like About the New Balance 9060 Sneakers
I'm not exaggerating when I say that these are the most comfortable shoes I've ever owned — and the pair that made me a New Balance loyalist for good. The brand was kind enough to send me the style earlier this summer and I have been living in them nonstop ever since. They were the shoes I relied on for an overwhelmingly long travel day (and overnight flight) to the Dominican Republic, the style I slipped into on a recent road trip which entailed a six-hour drive time, and the sneakers I threw on as I was running out the door for a dinner with girlfriends — paired with a maxi dress and crossbody bag, no less. Even on my longest days outside of the house, I've been able to count on these shoes to keep me feeling comfortable, without any annoying pain in my heels or ankles. They're also unbelievably versatile to style; I mean, how many other shoes in your closet can you feel good about wearing with a pair of sweats one day and a floral dress the next?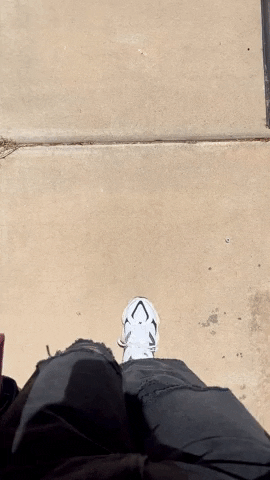 What's Worth Noting
On New Balance's site, the shoe is marketed as being a unisex style — meaning it's available in both men and women's sizes, and boasts a standard width that's designed to fit a variety of foot shapes. However, when shopping the silhouette out through other mainstream retailers — like Nordstrom or Foot Locker — the sneaker is listed as only being available in men's sizes, which means that both the inventory and size selection are a bit more limited. I'm normally a US women's size 10, so per the brand's size guide, I ordered the shoe in the equivalent men's size of 8.5. The sneaker ended up being a perfect match, with a snug enough fit to ensure the shoe wouldn't slip off, but just enough wiggle room to keep me feeling comfortable throughout the day, too. If you typically buy shoes in US women's sizes and are looking at getting these sneakers for yourself, I recommend referencing New Balance's size and fit guide to ensure you get the correct equivalent size for yourself (and foot!).
Who Are These New Balance 9060 Sneakers Best For?
These sneakers are perfect for anyone who's looking for a quality everyday shoe that they can wear everywhere and with anything in their closet. This style is designed to be a pair that you can wear to the gym, airport, out on a girl's night, and beyond. The sneakers have a cushiony base that provides impact support while you're running or doing any high-movement activities, as well as a lived in silhouette that's breathable and easy to move around — making them the ideal style to sport for longer days when you're outside of the house, navigating through the airport, or even exploring a new city by foot. Thanks to their sporty, bold design, the shoes are also easy to dress up for a more unique street style look; you can take a page out of Bieber's style book and pair them with denim shorts, an oversize blazer, and a cool baseball cap for the ultimate everyday outfit.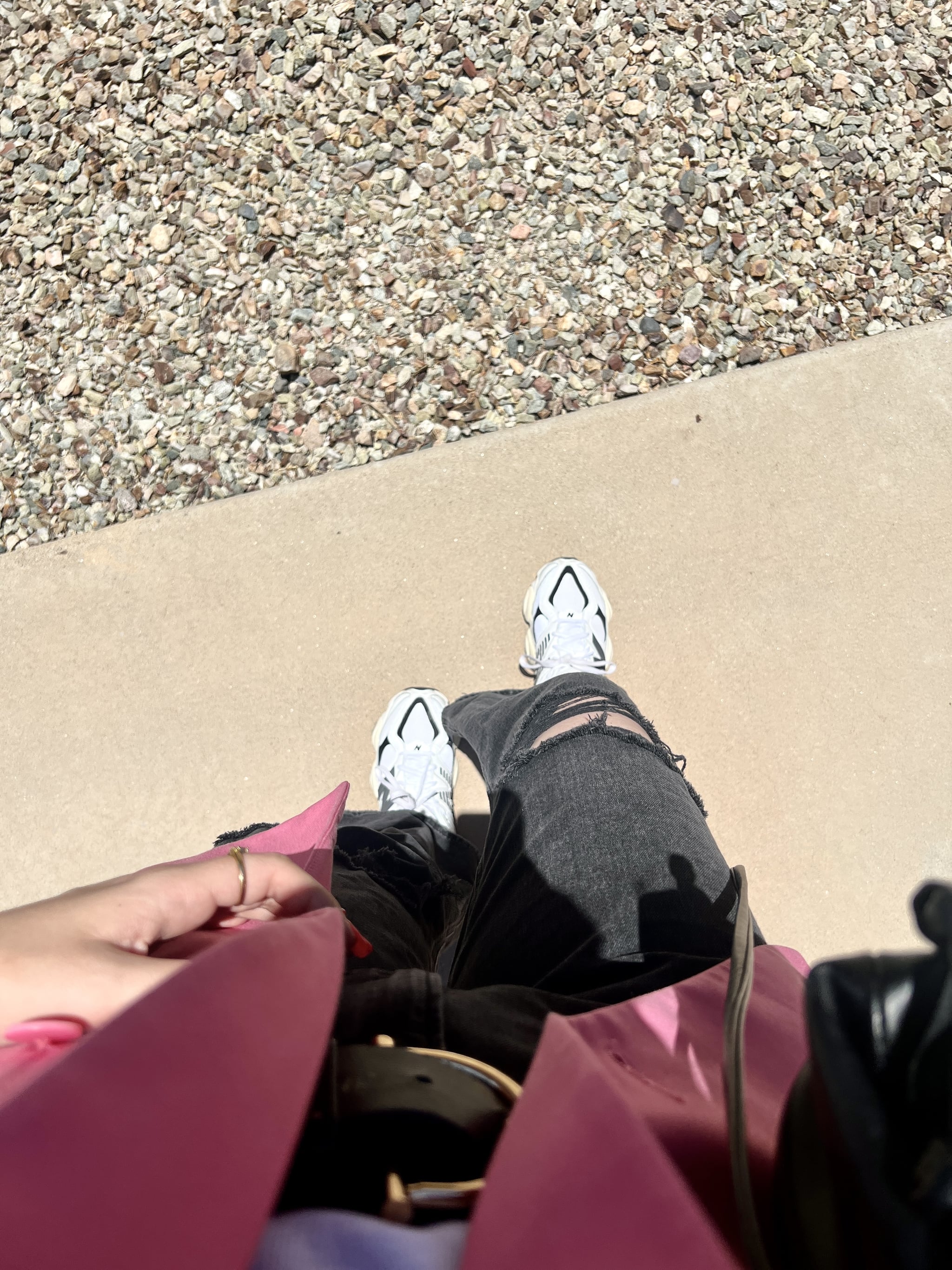 Additional Details
The unisex sneaker comes in a range of sizes that are designed to fit both men and women.
These sneakers are crafted from a pig suede and mesh material.
Unlike other sneaker silhouettes, this style is fitted with a dual-density midsole and SBS cushioning that's designed to provide an added layer of comfort in each step.
Where Can I Buy These New Balance 9060 Sneakers?
These shoes are available to shop at New Balance ($150), as well as Foot Locker, Nordstrom ($160), and Kicks Crew ($131).
Rating:
Image Source: POPSUGAR Photography / Kyley Warren