Noah Cyrus Performs in Sheer Knit Dress and Face Covering
Noah Cyrus Pulls Off "Dementor-Core" in Sheer Knit Dress and Face Covering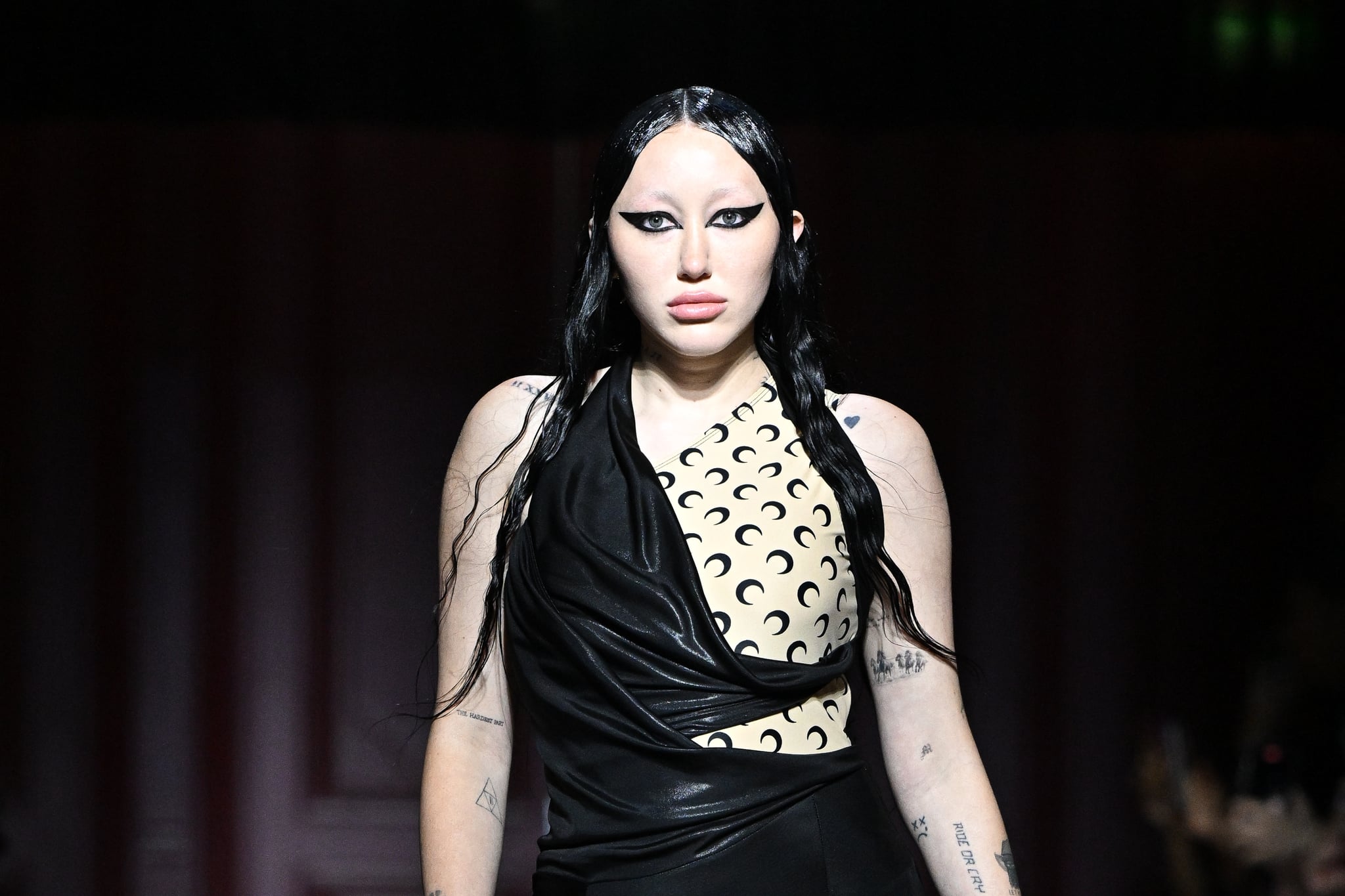 Wands at the ready: Noah Cyrus's sheer knit dress and matching face covering already have the internet talking, drawing comparisons to the heavily cloaked dementors from Harry Potter. After posting the haunting outfit from her Boise concert in an Aug. 30 Instagram gallery, commenters began to point out similarities (although we've never seen a dementor look this chic). While the creatures in the series also hide their faces beneath dark hoods, Cyrus's "dementor-core" was certainly much more fashionable. She wrapped her entire head and neck in a translucent dark blue material, later ditching the headpiece altogether in order to sing more freely.
Cyrus's matching sleeveless dress — from the brand 1111 — was also a far cry from the tattered cloaks in the wizarding world, featuring delicate knit ruffle details and a flowy asymmetrical skirt that accentuated all of her movements onstage. She went on to share another outfit from her performance in Spokane, WA, donning yet another head covering (this time a white face mask), and a romantic white slip dress with lace panels.
Throughout her tour, Cyrus has maintained a decidedly eerie aesthetic with gothic elements, unique silhouettes, and plenty of head coverings. She previously tried her hand at dementor-core for Milan Fashion Week back in February, wearing a similarly see-through knit dress with an attached hood. She doubled down on her avant garde style at Paris Fashion Week with a sheer Morticia Addams-style gown and embellished bikini top.
Read on to see Cyrus's take on dementor-core at her concert, and don't be surprised if this look steals your heart (and maybe your soul).