Old Navy Rib-Knit Sweater Tank Top | Editor Review
I'm Buying This $30 Rib-Knit Tank Top From Old Navy in Every Colour
As POPSUGAR editors, we independently select and write about stuff we love and think you'll like too. If you buy a product we have recommended, we may receive affiliate commission, which in turn supports our work.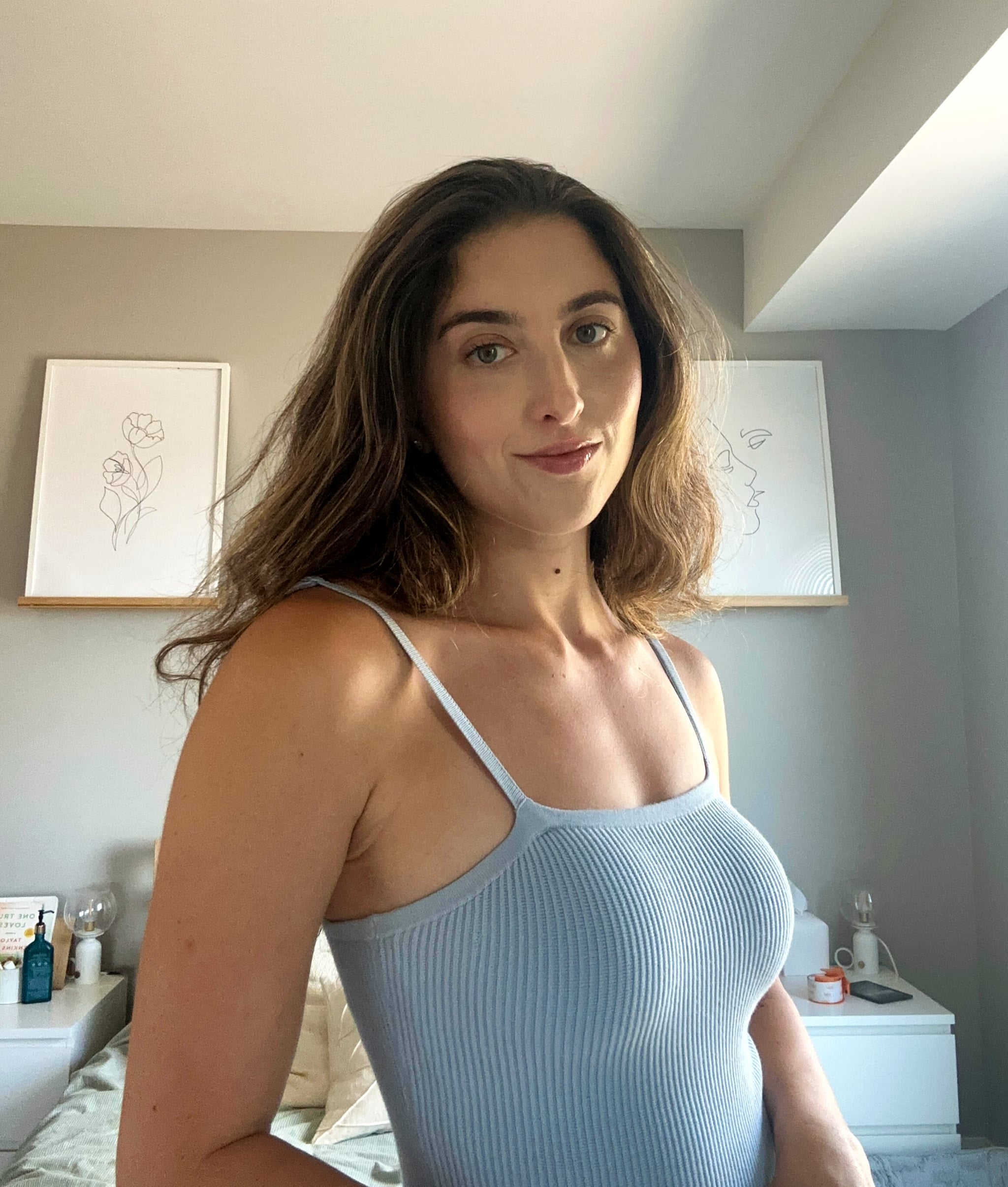 I'm a huge fan of rib-knit tops, and it seems like the rest of the world shares this sentiment. They're undeniably trending for 2023 and it's hard to find a retailer that doesn't offer them. Some of my favourites come from Aritzia, but I've recently been trying to expand my horizons with styles from other labels, one part for the sake of my bank account and the other: science. This quest brought me to the Old Navy new arrivals section, where I stumbled upon the Old Navy Rib-Knit Sweater Tank Top ($30, originally $35), featuring a chic square neckline and defined ribbed detailing. It's only been a few days since it landed on the site, yet it's not-so-quietly become a shopper favourite, evidenced by its near-perfect five-star rating. Intrigued by the hype, I decided to try it and added the sky-blue version, "Rock Pool," to my virtual shopping cart. Find out more about why I fell in love with it ahead.

What I Love About the Old Navy Rib-Knit Sweater Tank Top
What captivates me the most about the Old Navy Rib-Knit Sweater Tank Top is its exceptional quality. I was pleasantly surprised by its thickness and opacity, giving it a substantial and non-sheer look that feels truly luxurious. Despite its added weight, it remains incredibly comfortable, making it a versatile piece for the summer season. (I'm currently wearing it with a pair of denim shorts, and it's perfect!)
One of the most exciting things about it is that there are silhouettes to match. In addition to the tank top, I also picked up the V-Neck Rib-Knit Cropped Cardigan ($40, originally $45), and I noticed they have a Rib-Knit Midi Skirt ($40, originally $45) that's perfect for those who love planning their cosy-chic fall wardrobe in advance. The cardigan is just as soft and luxurious as the tank top, promising a delightful pairing. Although it might be too warm to wear the cardigan right now, I highly recommend getting it while it's still in stock to complete the look.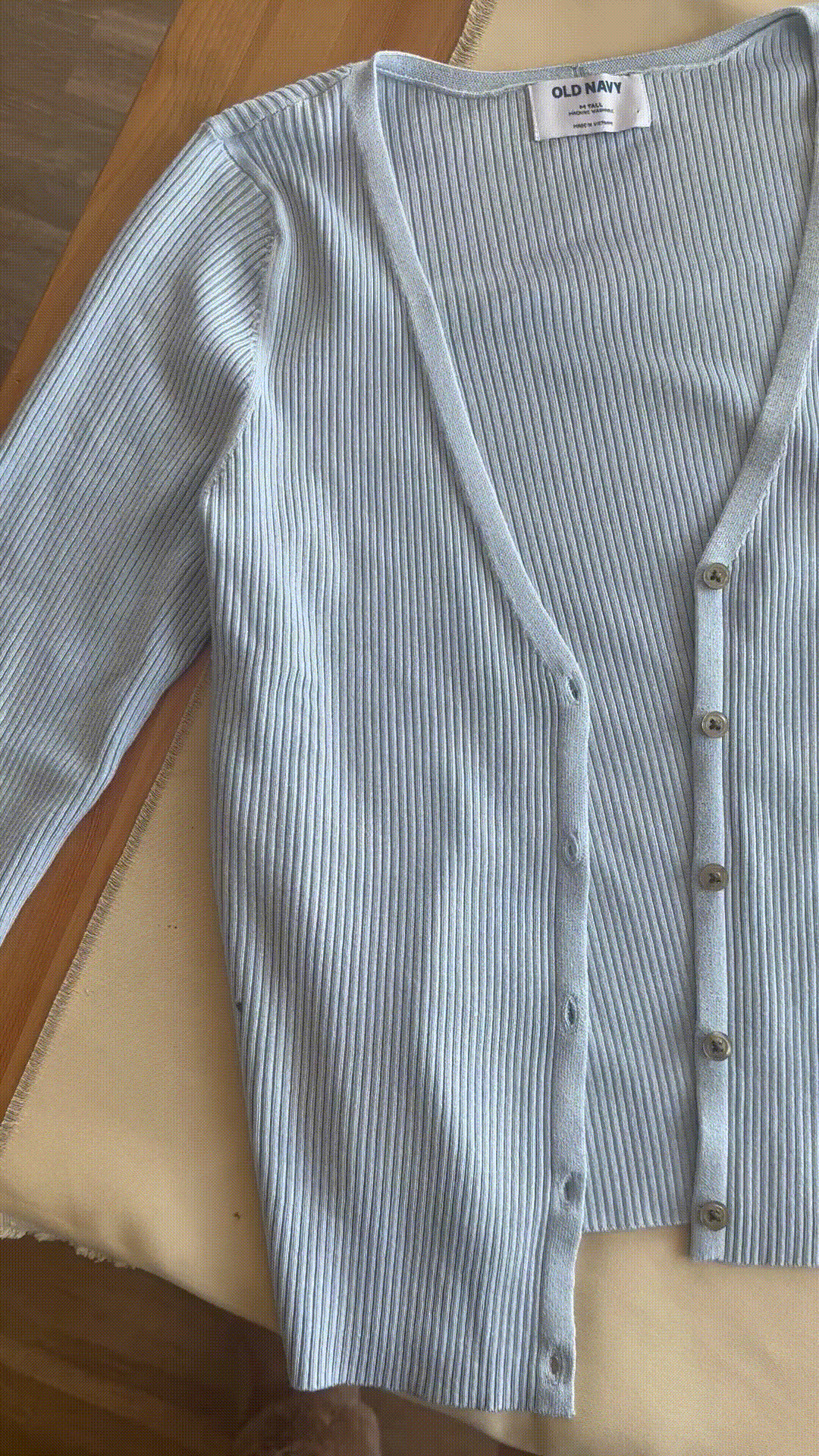 What's Worth Noting About the Old Navy Rib-Knit Sweater Tank Top
As of the time of writing, it's no surprise that this tank top boasts predominantly five-star ratings. One standout feature worth mentioning is its adjustable straps, which I and many other shoppers found super convenient. I personally ordered a size medium and opted for the "tall" length, and I was delighted to find that I could easily tighten the straps to their tightest setting for a perfect fit. The adjustability adds an extra level of comfort and customization to the already highly covetable qualities of this tank top.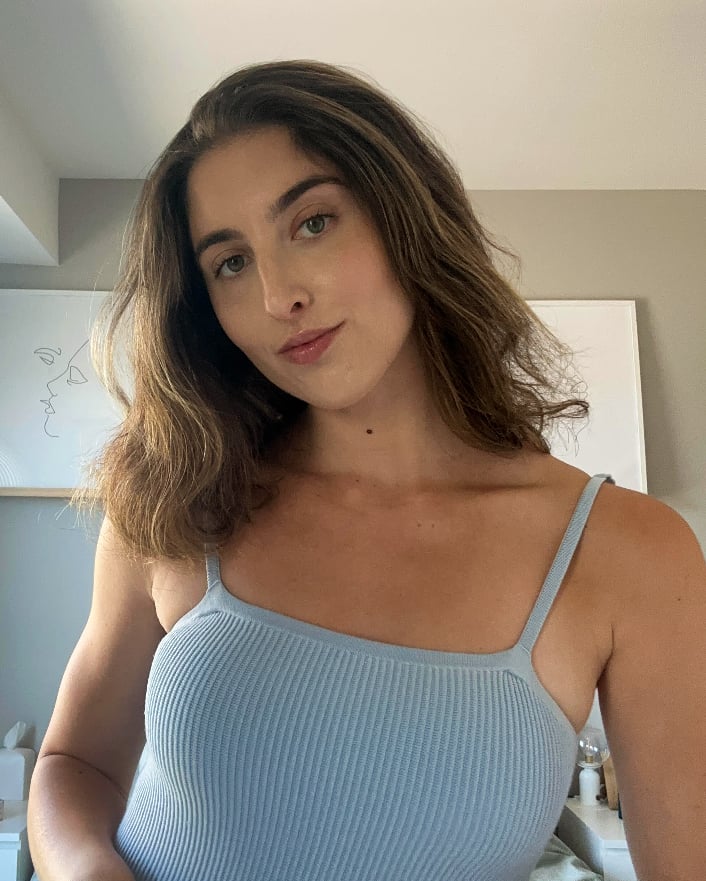 Who Is the Old Navy Rib-Knit Sweater Tank Top For?
If you adore rib-knit fabric and appreciate high-quality, comfortable, and non-sheer silhouettes, this tank top is perfect for you. It's also a fantastic option for those looking to seamlessly transition into fall and those who love putting together matching sets.
Additional Details About the Old Navy Rib-Knit Sweater Tank Top
This sweater tank comes in four colours: blue, rusty-red, black, and beige.
It comes in extended sizing, particularly tall and petite. Regular sizes range from XS-4X.
It's made of 83 percent viscose rayon, 16 percent nylon, and 1 percent spandex
The brand recommends machine-washing it on cold and tumble-drying it on low to keep it in tip-top shape.
Image Source: POPSUGAR Photography / Marisa Petrarca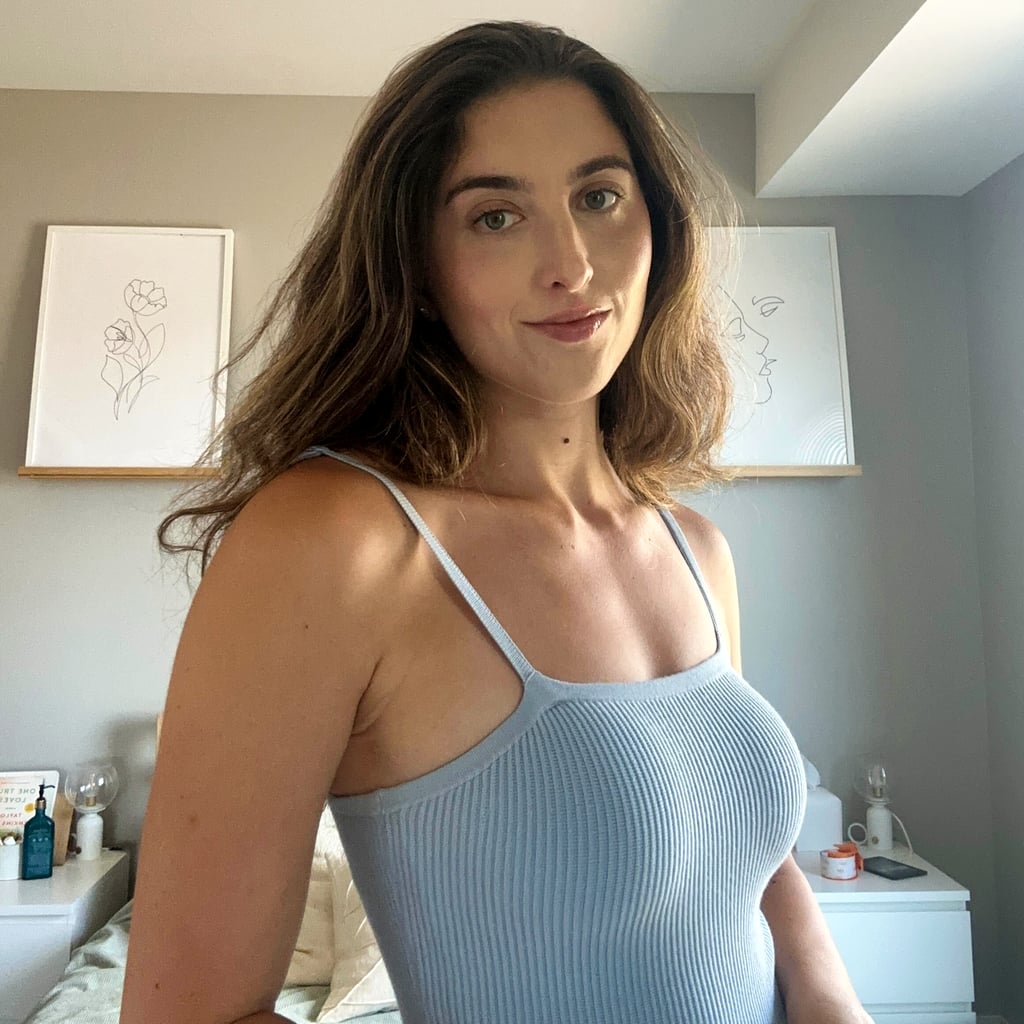 Old Navy Rib-Knit Sweater Tank Top
Buy Now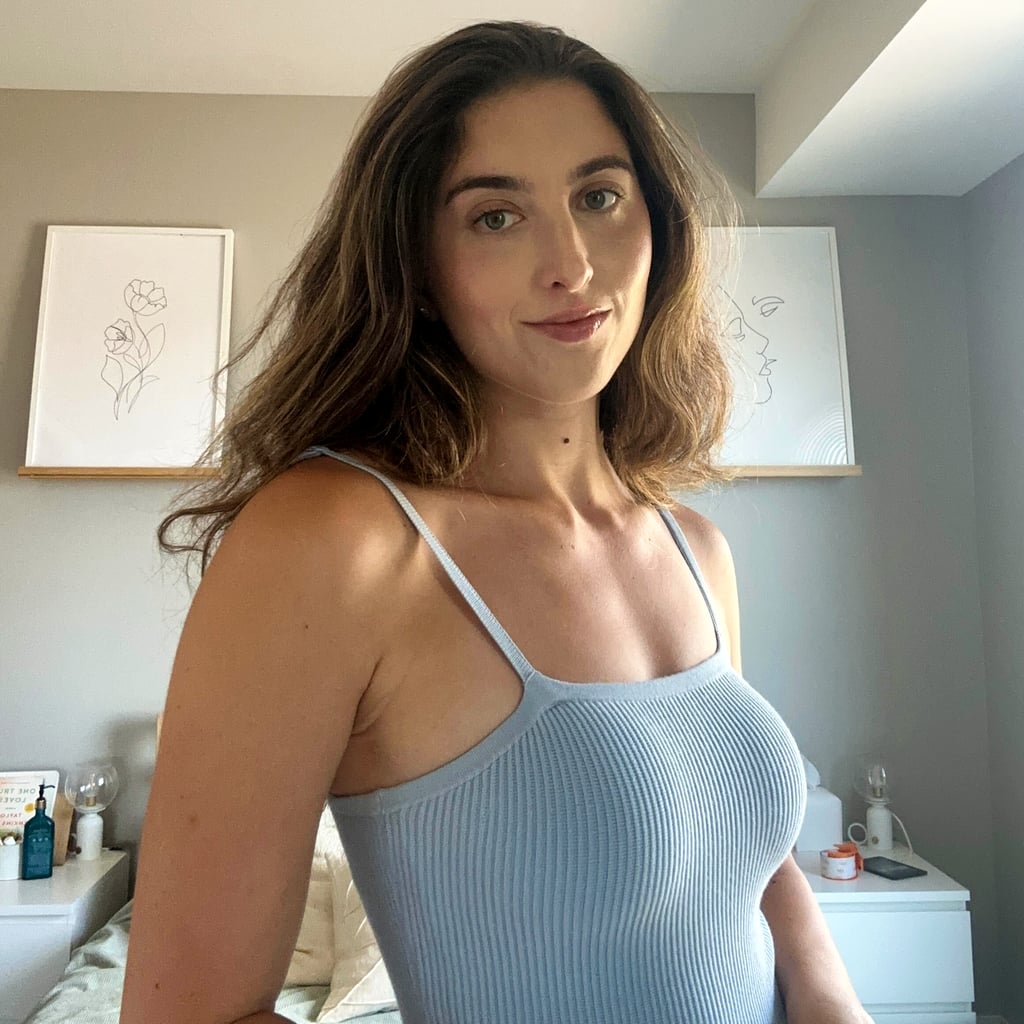 V-Neck Rib-Knit Cropped Cardigan
Buy Now