Old Navy Sleeveless Square-Neck Minidress | Editor Review
This $30 Old Navy Linen Minidress Is the Ultimate Dupe For High-End Versions
As POPSUGAR editors, we independently select and write about stuff we love and think you'll like too. If you buy a product we have recommended, we may receive affiliate commission, which in turn supports our work.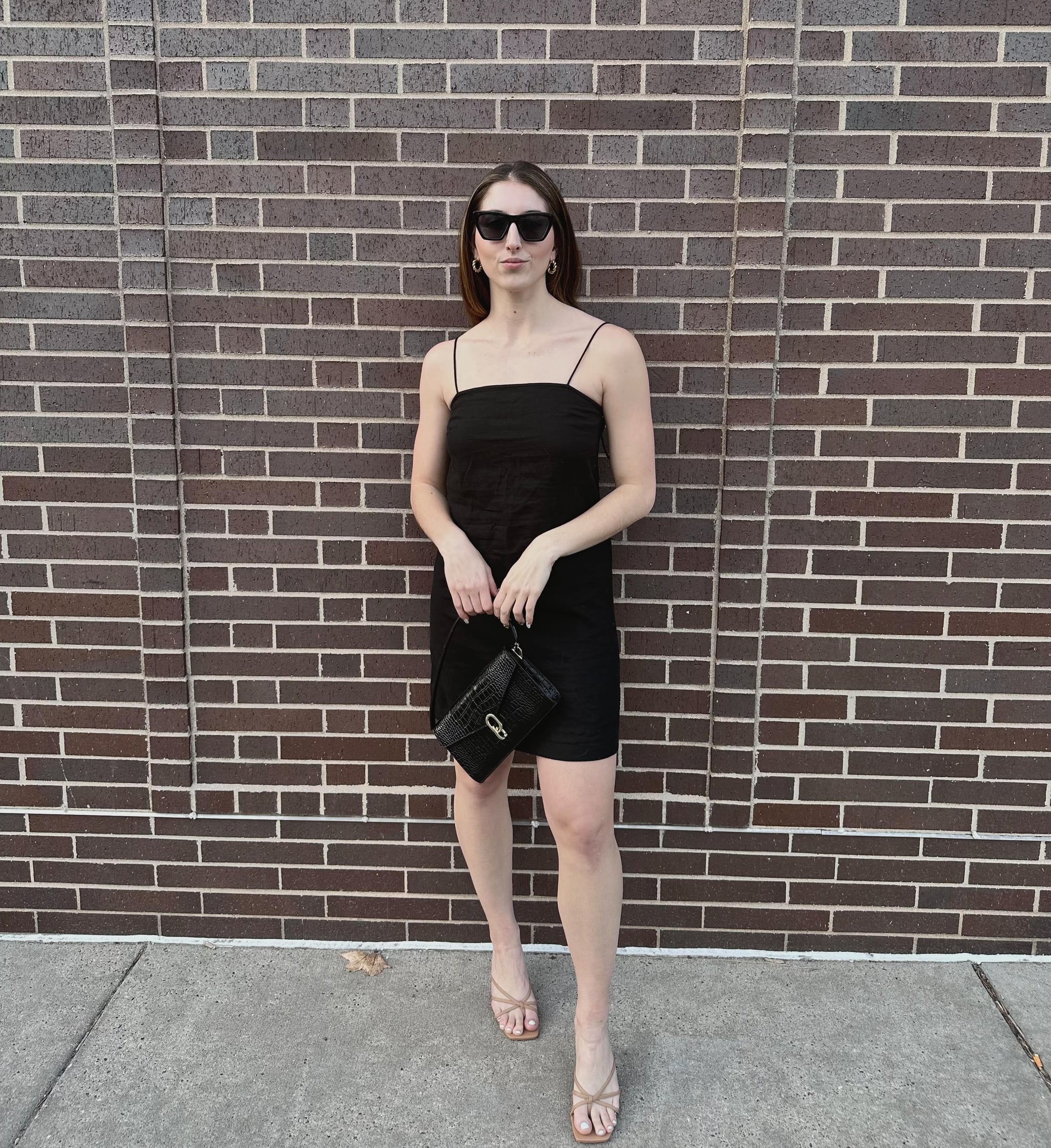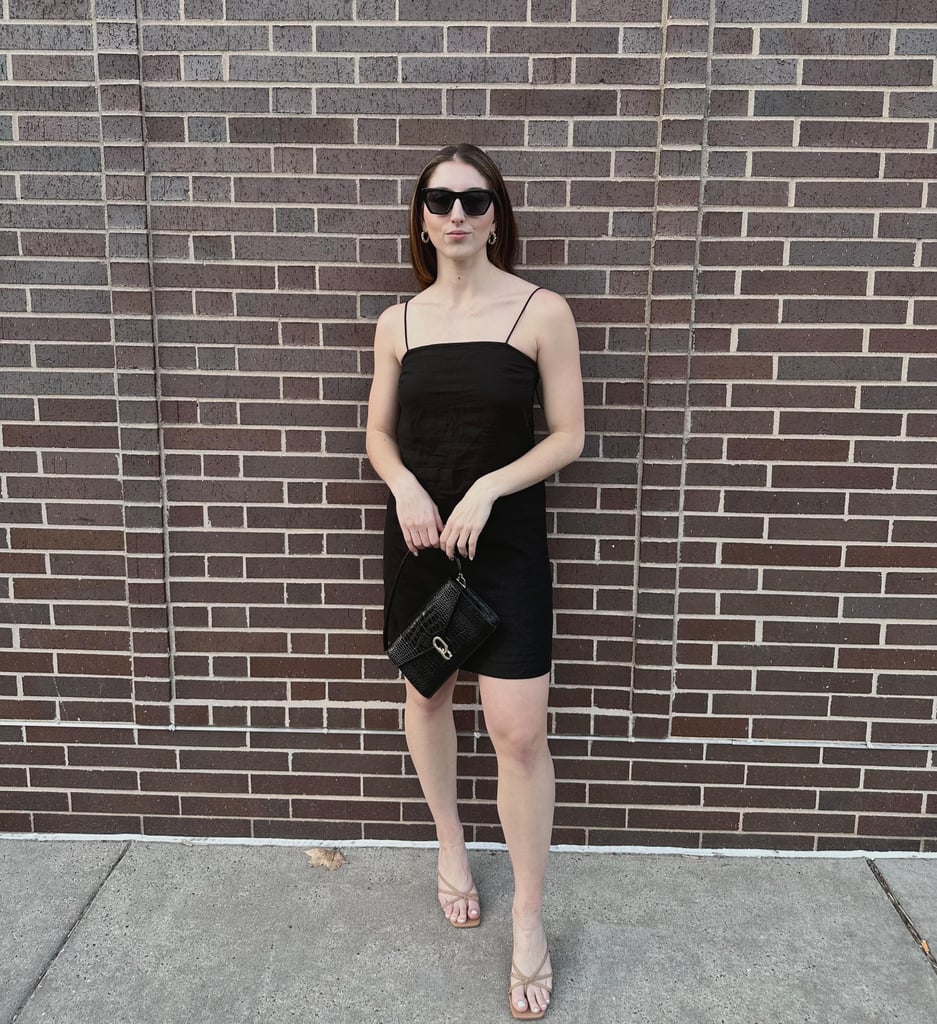 I've never been much of a minidress person. My wardrobe usually leans towards figure-hugging midis or breezy maxis because they make me feel most comfortable and confident. However, lately, I've been pushing myself out of my fashion comfort zone and embracing shorter styles or at least one specific design: a linen minidress with a square neckline and delicate spaghetti straps. I've seen the silhouette all over social media from various brands, and I love it because it gives off a relaxed yet chic vibe.
I found some high-end options I adored, but the $100 price tag was steep for my budget. So when I stumbled upon a nearly identical version at Old Navy, I knew I had to have it. Enter the Sleeveless Square-Neck Mini Dress ($30, originally $35), which has quickly become one of my go-to pieces this season, despite my long-standing apprehension towards short hemlines. Ahead, I'm breaking down everything you need to know about this summery silhouette.
What I Love About the Old Navy Sleeveless Square-Neck Mini Dress
I adore the length of this minidress the most; it falls perfectly at mid-thigh, which is just right for my five-foot-nine-inch frame. It's not overly revealing or impractical, making it ideal for a variety of occasions. (For reference, I went for the extended tall sizing in a medium as I found that with most minidresses, a regular medium length is way too short.)
The second reason why I love this minidress is its style. As you may have read in my previous articles on my favourite Old Navy purchases, I gravitate towards understated silhouettes, and this dress embodies that aesthetic perfectly. The square neckline and delicate spaghetti straps add a touch of elegance, while the relaxed shape and lightweight linen blend make it incredibly comfortable, especially as we approach the scorching summer temperatures.
And lastly, I love that there are colour options. There's a classic and timeless shade of bright white that's perfect for soon-to-be brides or anyone looking for a crisp and refined look, and an eye-catching yellow floral version that exudes more of a playful, feminine vibe. I played it safe with black, but I'm going to order it in white as well for my upcoming bachelorette party.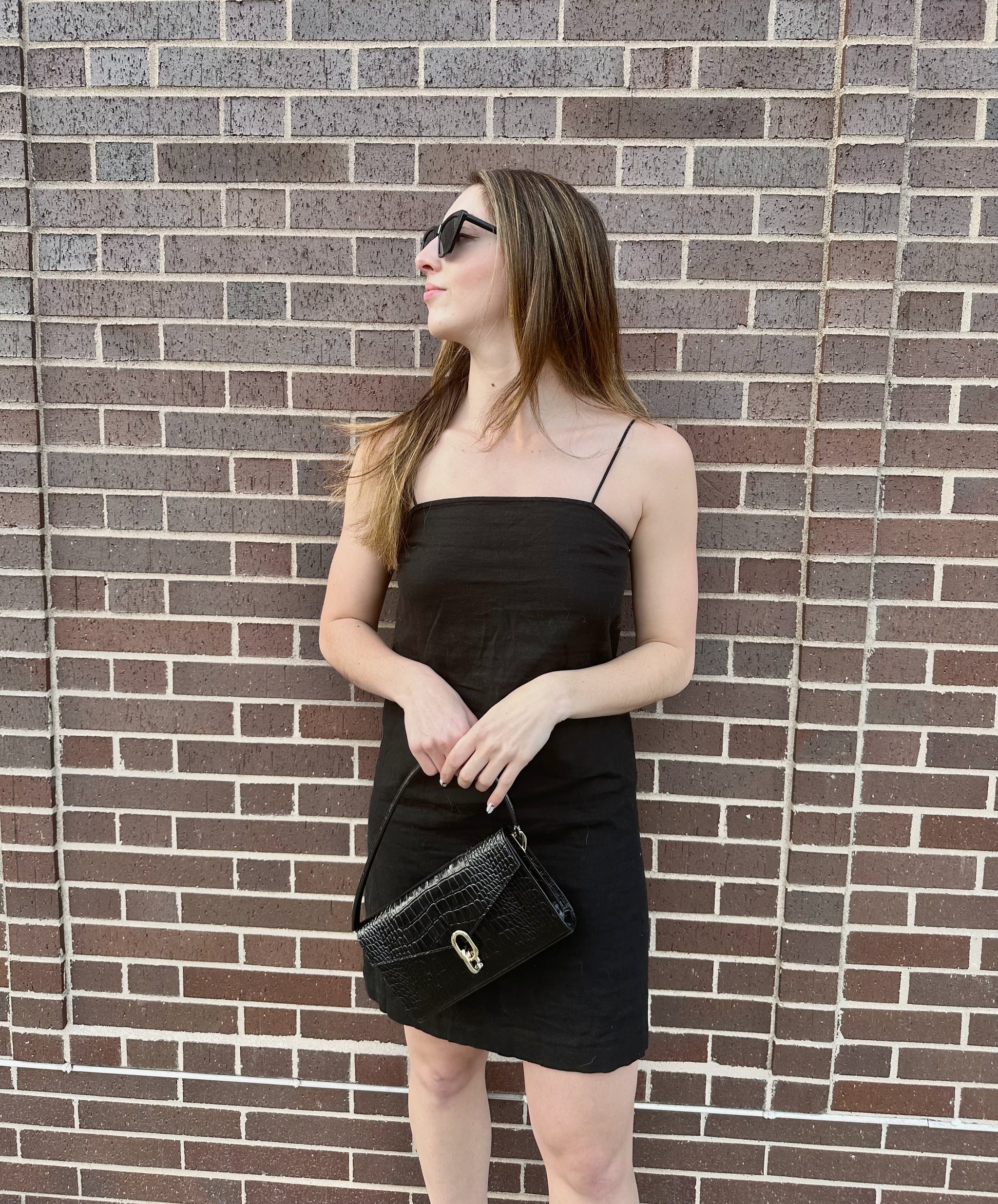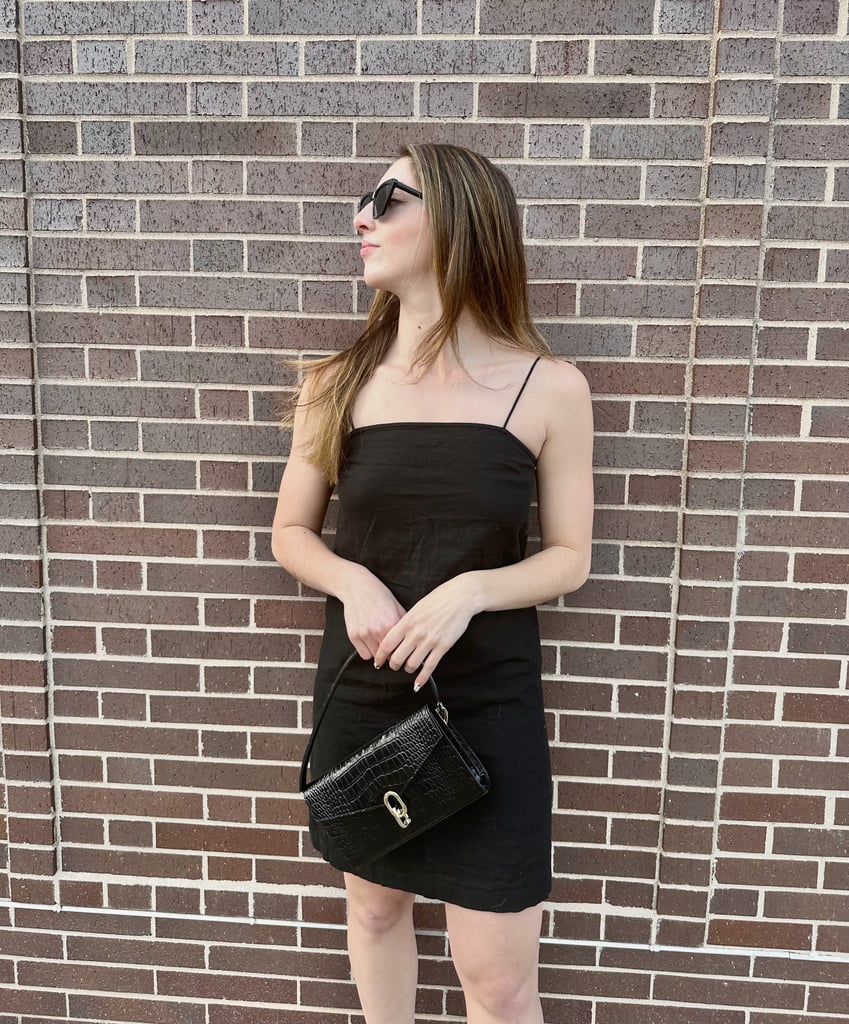 What's Worth Noting About the Old Navy Sleeveless Square-Neck Mini Dress
Since this minidress is brand new, it has yet to receive many reviews. However, from my own experience, the most noteworthy feature is the fit, which is undeniably boxy and loose-fitting. Of course, if you prefer form-fitting garments, this might not be the dress for you. I anticipated the relaxed silhouette and know I'll appreciate the easy-breezy comfort on hot summer days.
And, though obvious, one more thing worth noting is that linen is famously prone to wrinkling. That said, if you're someone who despises the look of wrinkles and dislikes the upkeep of ironing or steaming your clothing, this might not be the dress for you. However, you're A-OK if you're like me and don't mind a slightly lived-in, effortless aesthetic.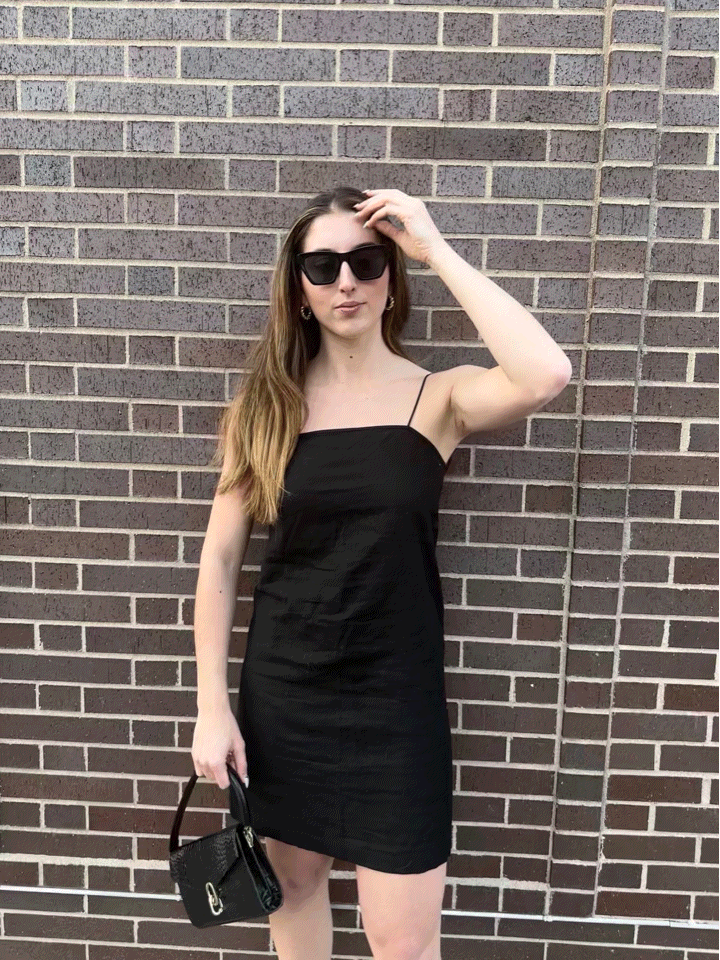 Who Is the Old Navy Sleeveless Square-Neck Mini Dress For?
This square-neck minidress is best for those looking for a versatile silhouette that can be dressed up with heels and a nice handbag or down with casual sandals or sneakers. Likewise, it's a great option for those like me looking for an affordable take on the popular summer style.

Additional Details About the Old Navy Sleeveless Square-Neck Mini Dress
This dress comes in sizes XS-4X.
It's made from 55 percent linen and 45 percent rayon.
To keep this garment looking its best, the brand recommends machine washing it on a gentle cycle with cold water and hanging it to dry.
Image Source: POPSUGAR Photography / Marisa Petrarca
Sleeveless Square-Neck Mini Dress
Buy Now