The Shein X 100k Design Challenge Launches on YouTube
Controversial Fast Fashion Brand SHEIN Is Launching a YouTube Design Competition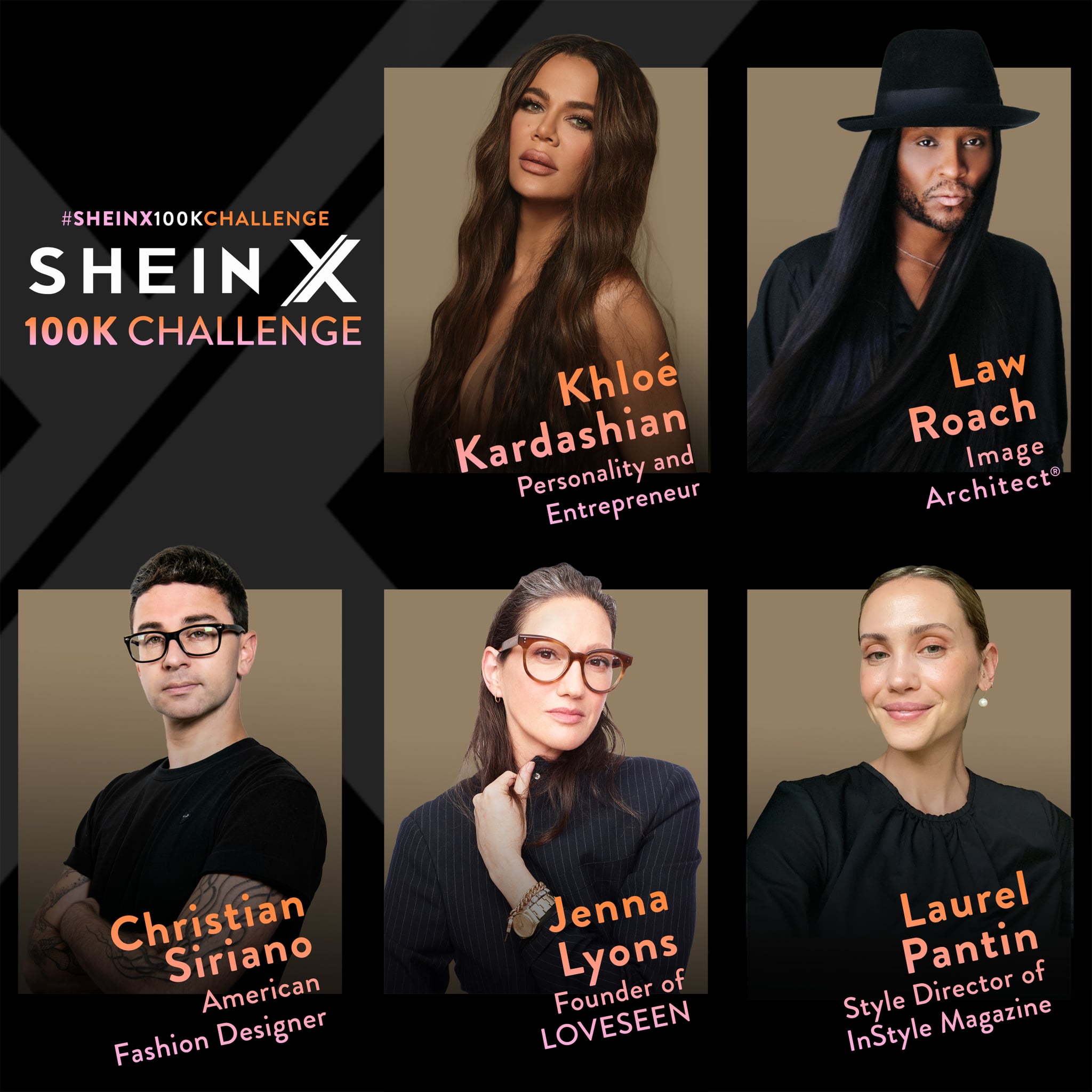 China-based fast fashion retailer SHEIN is not shy of controversy. The brand known for cheap dupes of the latest fashion trends is launching a design competition series with YouTube. Airing on Sunday, 22 Aug., the SHEIN X 100K "Be Bold, Be You" challenge will be judged by a panel of Khloé Kardashian, Zendaya's stylist Law Roach, fashion designer Christian Siriano, LOVESEEN founder Jenna Lyons (previously creative director at J.Crew), and InStyle magazine's style director Laurel Pantin.
The SHEIN X 100K "Be Bold, Be You" challenge invites emerging designers to compete for $100,000 (£73,000) and a trip to LA for one-on-one mentorship with the judging panel. The Be Bold, Be You series features four episodes that will air weekly on Sundays from 22 Aug. to 12 Sept. on the SHEIN app and the brand's dedicated YouTube channel. Starting with 30 contestants, emerging designers will compete to be in the top five with a chance to be selected for the $100,000 prize money and to be featured in SHEIN's autumn/winter 2021 virtual fashion show.
It is important to note SHEIN's negative impact on the fashion industry, independent designers, and the brand's lack of ethical and sustainable credentials. In July 2020, SHEIN was urged to apologise for selling culturally insensitive Islamic prayer mats, and then stocking metal swastika necklaces on its online shop a week later. Since then, SHEIN has been accused by many independent designers of stealing intellectual property, with a more recent accusation occurring in August 2021 by emerging designer Bailey Prada.
Keep checking POPSUGAR for the latest hot takes on SHEIN's design competition, as we'll surely be tuning in this weekend.
Image Source: SHEIN