11 Minutes of Daily Exercise Does Wonders, New Study Says
11 Minutes of Exercise a Day Is All You Need to Score Significant Health Benefits, Study Finds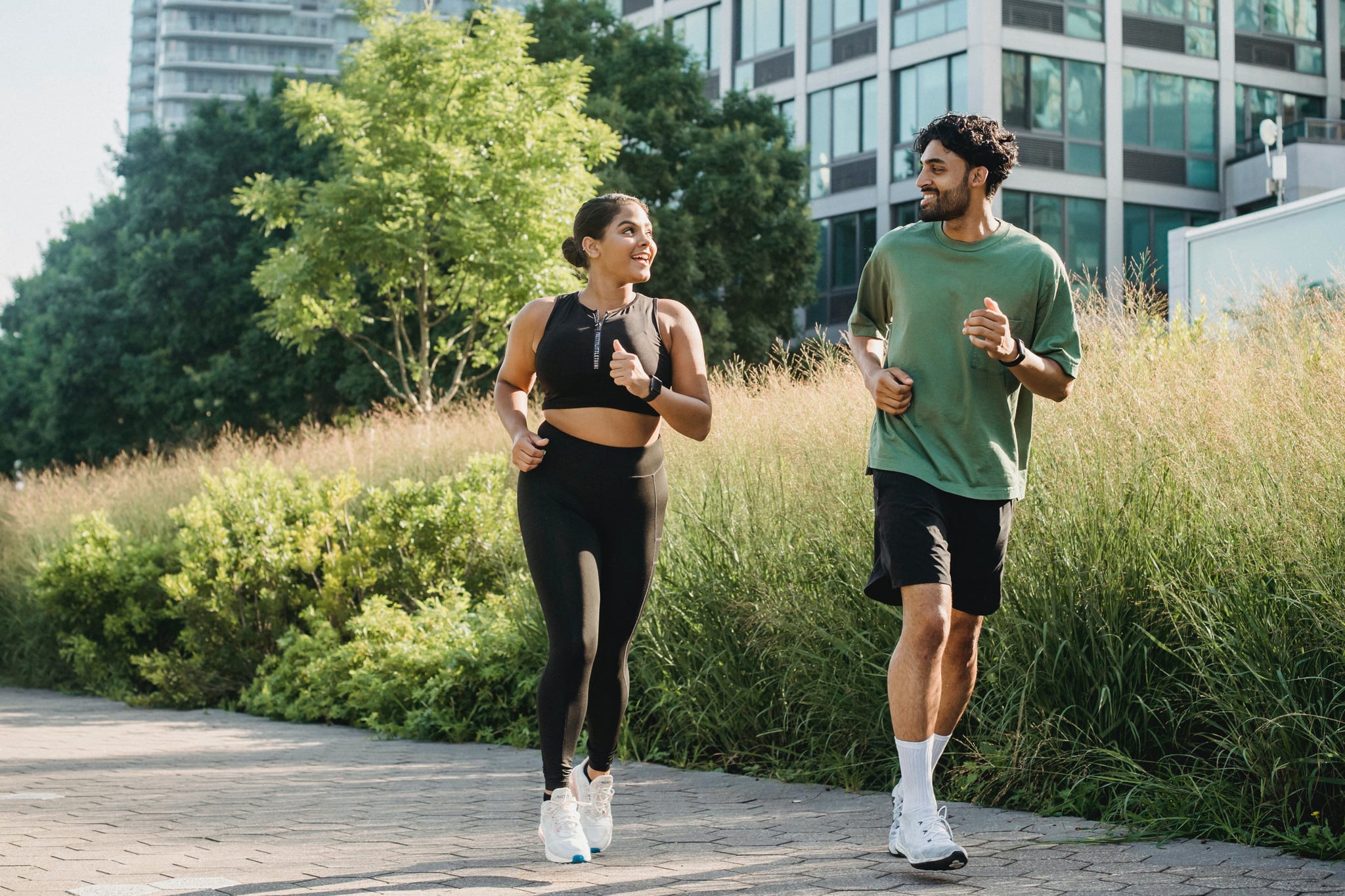 All-or-nothing thinking is a common "trap" when it comes to exercise; often, people feel like they need to become an "exercise person," commit to an aggressive plan, or spend hours in the gym to make it worth their while. In reality, you don't need to move as much as you think to reap the truly life-changing physical and mental health benefits that exercise offers. In fact, just a little over 10 minutes a day could do the trick.
A large new study published in the British Journal of Sports Medicine found that just 11 minutes of moderate- to vigourous-intensity aerobic activity per day can lower your risk of chronic disease and death.
"If you are someone who finds the idea of 150 minutes of moderate-intensity physical activity a week a bit daunting, then our findings should be good news. Doing some physical activity is better than doing none."
The study, conducted by the University of Cambridge, is a systematic review of data from 196 studies. In total, it followed more than 30 million adults for 10 years on average. What it found is that a total of just 75 minutes of moderate-intensity activity throughout the week — about 11 minutes per day — was associated with a 23 percent lower risk of early death, 17 percent lower risk of developing cardiovascular disease, and seven percent lower risk of cancer compared to people who were inactive. "One in 10 premature deaths could have been prevented if everyone achieved even half the recommended level of physical activity," the researchers emphasised.
For context, the Department of Health and Human Service (HHS)'s "Physical Activity Guidelines for Americans" recommend getting 150 minutes of moderate-intensity physical activity and two days of muscle-strengthening activity per week. The review also looked at people who met those recommendations and found that participants who logged 150 minutes per week (or 22 minutes per day) had a 31 percent lower risk of death from any cause, a 29 percent lower risk of dying from cardiovascular disease, and a 15 percent lower risk of dying from cancer.
However, because achieving half that amount of physical activity resulted in such significant health benefits, the researchers recommend changing public health messaging to convey the fact that "some physical activity is better than none," as well as considering reducing threshold-based recommendations. After all, two-thirds of the review participants reported activity levels below the 150-minute threshold, and fewer than one in 10 fit in more than 300 minutes per week.
"If you are someone who finds the idea of 150 minutes of moderate-intensity physical activity a week a bit daunting, then our findings should be good news. Doing some physical activity is better than doing none," said study author Soren Brage, PhD, group leader of the Physical Activity Epidemiology group in the Medical Research Council Epidemiology Unit at the University of Cambridge, in a news release.
If you do want to work out more than 75 minutes a week (or about 11 minutes a day), however, more power to you, especially since regular movement can be helpful for managing stress, boosting mood, and reducing depression. More exercise generally will do more good for you — to a certain extent. A July 2022 study published in the American Heart Association's journal, Circulation, found that people who worked out two to four times more than the minimum recommendation lived longer than those who didn't move that much. But it also presented results similar to what this new study found: anyone who met the HHS guidelines benefitted from reduced mortality risk.
It's important to note that all this research looks at exercise that's at least moderate intensity in nature; that means it's hard enough to raise your heart rate and get you to break a sweat, as per the Centres for Disease Control and Prevention (CDC). If you can talk but not sing, that's a good sign you've hit the sweet spot, per the CDC. So while gentle practices like mat Pilates or restorative yoga may feel amazing — and count toward other health benefits — they may not count toward your 11 minutes for the day.
Overall, the takeaway is this: any movement seems to be better than nothing. And it certainly doesn't need to look like a traditional workout to count. If defending your high score in a VR fitness game or learning a TikTok dance gets your heart pumping, boom, you've just done some exercise. Next time you can't decide if you have time to squeeze in a workout or debate taking the lift instead of the stairs, remember that every little bit counts when it comes to your health.