Amal Clooney's Diet and Exercise
The Exact Diet and Exercises That Keep Amal Clooney Looking So Fab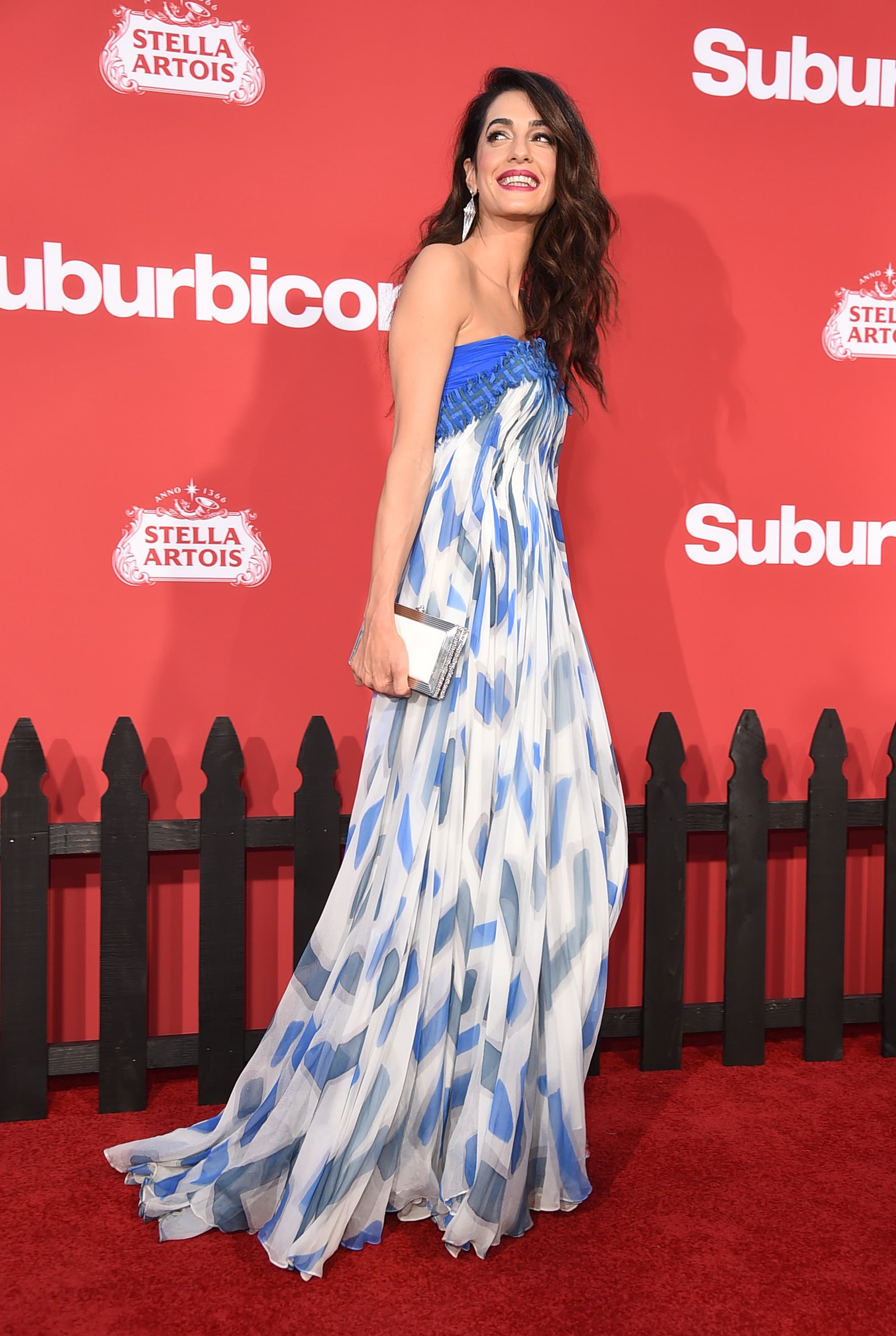 Have you ever looked at a photo of Amal Clooney and thought, "Man, she needs to get it together"? Yeah, me neither. Because the model-esque barrister is basically every woman's body and style inspiration. No, life inspiration. Not only is Amal married to George Clooney (we're still getting over our heartbreak), but she is also a successful human rights lawyer, tall, fit, and beautiful. Did we mention she is also a mom to 10-month-old twins, Alexander and Ella?
So how does the 40-year-old look so darn good, even after having twins? It probably has something to do with genetics, but also a diet and exercise plan that can rival that of any Hollywood celebrity.
Postbaby Diet
Amal had tongues wagging worldwide when just months after delivering her babes, she was seen out and about looking like, well, she hadn't just given birth to TWO babies. Reportedly, her quick bounce-back was the result of a strict Mediterranean fish diet that helped her shed her baby weight more quickly than George — and the rest of the world — fell in love with her. Her seafood of choice? Salmon, mackerel, and swordfish. A source elaborated on her diet to Heat magazine, saying Amal ate seaweed soup and a hard-boiled egg for breakfast, while lunch and dinner were fish and chickpeas with preservative-free vegetables and maybe a whole-grain cracker. Amal also told Vogue she breastfed her babies, which may have helped her shed pounds.
Postbaby Exercise
We are happy to hear Amal also worked out religiously after giving birth to her twins. Or else, not fair. The barrister reportedly walked for an hour each day and also incorporated 20-minute weightlifting and 30-minute Pilates sessions into her get-fit routine. Vogue reported Amal enjoyed playing tennis shortly after giving birth as well.
Ongoing Commitment to Fitness and Healthy Eating
Amal is an outdoor exercise enthusiast and has in the past been spotted hiking with Hollywood mama Isla Fisher. She is also devoted to watching what she eats, even as a working mom of two. According to a Vogue interview, the Clooneys enjoy having a personal chef on staff. And, as any mom knows, caring for and chasing after little ones is sure to get your heart racing every day!