Carrie Underwood Workout
4 Easy Ways You Can Work Out Like Carrie Underwood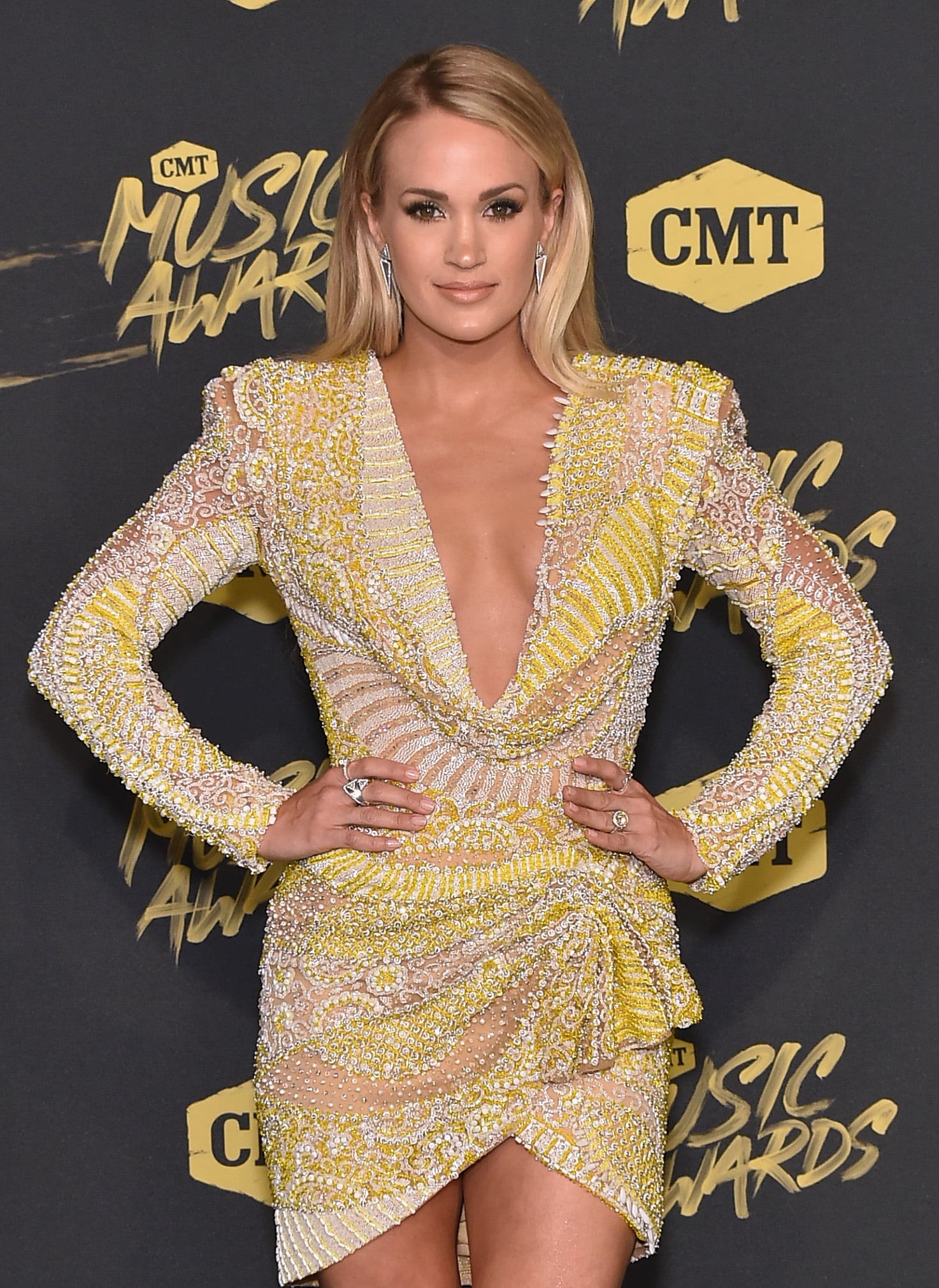 Country superstar Carrie Underwood has the power to move us to tears with her killer vocal chords and motivate us to get our butts to the gym. As far as people who embody #fitnessgoals goes, she pretty much tops our list.
While we do know what her go-to workouts are, we also know it takes a whole regimen to get in the best shape possible. For the many of us who can't afford a personal trainer, we can copy the ways she stays in shape in the comfort of our own home. Read on to see what you can be doing to work out just like her.
Do Squats and Lunges
She recently told us that she enjoys doing cardio outdoors. When she jogs, she makes sure to incorporate squats and lunges as well. "In my neighbourhood, it's pretty hilly. So if I'm going to go for a jog, I'll lunge up the hills so I'm not just running," she said.
Multitask
Proving that you can work out just about anywhere, she is a big fan of portable fitness equipment such as the DeskCycle. "New gadget for underneath the table on the bus," she wrote in an Instagram caption. "Now, I can keep moving on those long bus rides!"
Find a Workout Buddy
It's always nice to have a buddy to encourage you when going through rigorous workouts; sometimes you just need the emotional support. As seen in this Instagram, she picks her husband, NHL player Mike Fisher, for her exercise buddy. "The couple that slays together...stays together!" she wrote in the caption. "Working out is always better with a partner!"
Use the Right Equipment
How does she tone and define her legs? With the use of kettlebells. According to a Glamour, she'll hold a 10- to 25-pound kettlebell with both hands while switching off between bending from the hips with a completely straight back to standing completely straight.