Does Cottage Cheese Boost Metabolism?
Boost Your Metabolism Naturally by Eating Cottage Cheese Before Bed, Study Says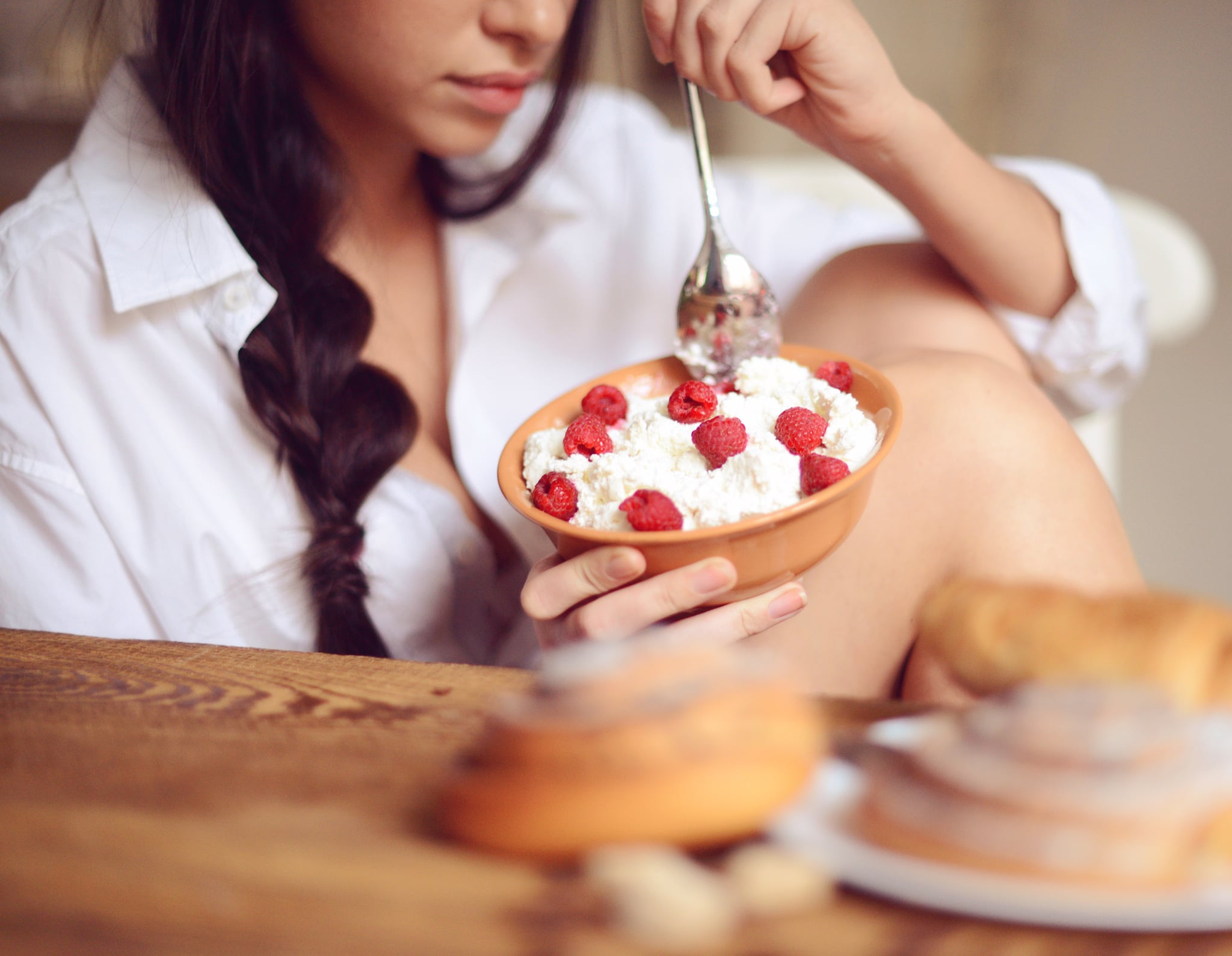 If you've ever looked up how to boost your metabolism, you've probably come across tips that seem too good to be true. A few common ones are drinking water in the morning and eating more spicy foods for a metabolism boost, but it turns out, they don't affect much.
Although chugging water first thing in the morning won't improve your metabolism, a recent study published in the British Journal of Nutrition found that a natural way to boost your metabolism is to consume cottage cheese before going to bed.
To determine if cottage cheese had an immediate impact on metabolic rate and muscle recovery, Michael Ormsbee, PhD, associate professor of nutrition, food, and exercise sciences at Florida State University, and Samantha Leyh, RD, research dietitian with the Air Force, gave female participants in their 20s cottage cheese, casein protein supplement, or a placebo about 30-60 minutes before bed.
The participants had their resting energy expenditure (REE) measured before going to sleep, and upon waking, the participants' REE was measured again and their subjective appetite was recorded. Based off of these measurements, Ormsbee and Leyh found that there were no significant differences in the participants' REE and subjective appetite. They concluded that consuming "30 grams of protein about 30 minutes before bed appears to have a positive effect on muscle quality, metabolism, and overall health."
Other experts have also agreed that one of the best ways to naturally improve your metabolism is by eating more protein and healthy fats and doing more strength training.