Foods That Can Help With Depression
35+ Super Foods That Help You Fight Depression
Who knew that banana you throw into your morning smoothie is actually improving your mood on top of fueling you with energy? Just like medications that combat depression, the foods we eat can also contain the same chemicals that make us feel more positive and uplifted. And if you're not a banana person, Nancy Addison at YourTango shares over 35 of the best superfoods for healthier bodies and minds. Happy eating — literally!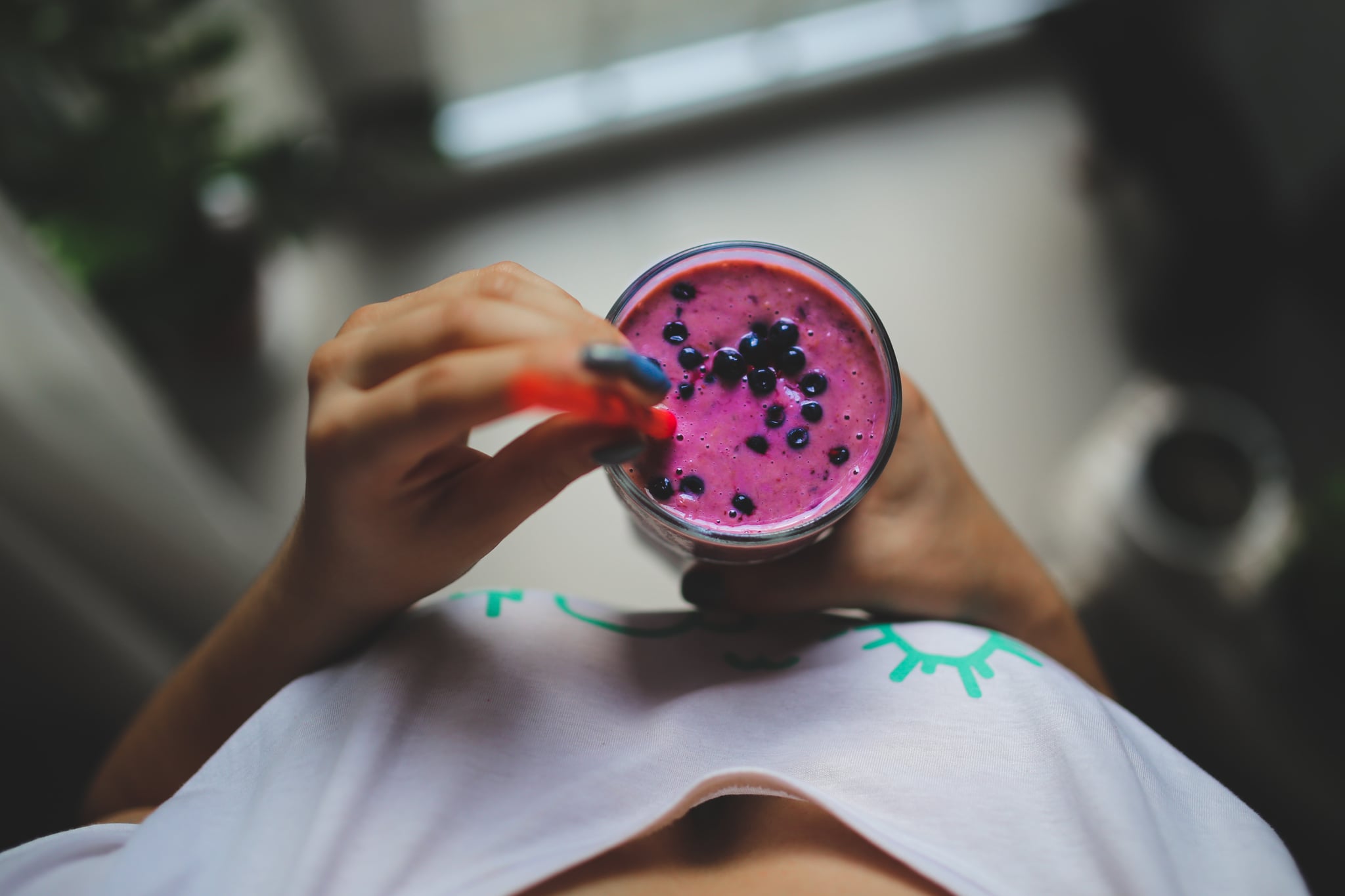 Fight depression with a healthy diet.
Depression is a major problem in our world today. According to the Anxiety and Depression Association, depression is the leading cause of disability in the U.S. for people ages 15 to 44. It affects more than 16.1 million American adults, and nearly one-half of those diagnosed with depression are also diagnosed with an anxiety disorder.
If you'd like to treat your depression naturally, there are a number of foods, vitamins and supplements that can help reduce the effects of stress on your health, help you to sleep better, and yes, even fight depression.
Here are 35+ super foods, vitamins and supplements that help treat depression naturally:
Lentils, chickpeas, beans, and quinoa are rich in B vitamins, which have a calming effect on the body and can enhance our mood and help reduce anxiety. They are also healthful boosters of both dopamine and norepinephrine, aka the "stress hormone," which are both neurotransmitters.
Neurotransmitters coordinate communication between neurons, which in turn influences every cell, tissue, and system in our body. What you eat affects the formation of these neurotransmitters, and some diet-related neurotransmitters have a significant effect on your mood, appetite, and cravings. Dopamine, in particular, can affect the pleasure-reward centre of your brain, which can have substantial effects on your mood, your happiness, and even whether or not you become addicted to drugs.
Romaine lettuce, spinach, turnip greens, mustard greens, parsley, collard greens, broccoli, cauliflower, beets, citrus fruits, lentils, basil, arugula, sunflower seeds, and mushrooms all contain the nutrient folate, which helps you attain a calmer mood.
Enjoy yellow, orange, and red fruits and vegetables. Papayas, beets, apples and red bell peppers have Vitamin A, Vitamin C, and folate, which enhance mood, energize, and repair cells damaged by stress. It is wonderful how eating a piece of fresh fruit can help calm the brain!
Celery and celery seeds have been found to help lower blood pressure, reduce the risk of cancer, lower LDL (bad cholesterol), reduce inflammation, and prevent age-related vision loss. It has been found to aid in the growth and development of nerve cells and creating a soothing effect for nerves.
Eat foods that are purple, including wild blueberries and purple potatoes. These foods contain anthocyanin antioxidants, which can help reduce inflammation which contributes to bad moods. In a fully controlled double-blind study, wild blueberries were shown to prevent low mood and depression. Purple potatoes have skins that contain iodine, which is the main nutrient that supports your thyroid and helps stabilize hormone levels. This will help prevent mood swings.
Maca root, in the form of a raw powder, supports your adrenal glands, which regulate your body's response to stress. It contains more than fifty-five beneficial phytochemical nutrients that help our bodies regulate hormones, relieve the symptoms of depression, elevate mood, and increase stamina. (Raw organic red or black maca root powder is best because the raw root is not processed over 118°F, and therefore it retains the live enzymes necessary to feed the cells of the body.)
Tulsi tea (also known as "holy basil"), is a member of the mint family and has been shown to help regulate hormones and relieve stress, as well as other health benefits.
Healthy fats, like avocado or avocado oil, coconut oil, cold-pressed hemp or flax seed oil, can also boost your mood and help in regulating hormones.
5 HTP is a great supplement that has been studied extensively and shown to boost the mood in as little as twenty minutes.
A banana is a natural food source of tyrosine. Tyrosine is the amino acid neurons turn into norepinephrine and dopamine. Norepinephrine and dopamine are neurotransmitters that are important in creating our ability to be motivated, concentrate, and have a more effective memory.
Beets contain the amino acid betaine, which is an antidepressant. Betaine acts as a stimulant for the production of SAM-e, which is directly related to the production of certain hormones such as dopamine and serotonin.
Watermelon juice and watermelon rind are both rich with vitamins A, B6, and C. Vitamin B6 is used by the body to manufacture neurotransmitters such as serotonin, melatonin, and dopamine. It's easy to put the rind into a blender and have a healthy smoothie, too!
Make sure you are not low in Vitamin D. Vitamin D is prohormone and helps prevent inflammation. A deficiency of vitamin D can cause depression and has also been linked to cancer, diabetes, high blood pressure, and some autoimmune diseases.
Your mood can be boosted tremendously by consuming healthy foods and supplements that fight depression and contribute to a healthy body. By eating a nutrient-rich diet, you can not only lift your mood but also live a happier, healthier life. So take note, and dig in!
Nancy Addison is a certified health counselor, nutritionist, chef, as well as a certified practitioner of Psychosomatic Therapy with the Australasian Institute of Body-Mind Analysis and Psychosomatic Therapy. You can reach her on her website, Organic Healthy Life, or find more easy, healthy recipes in Nancy's books. Here is her author page on Amazon.
The information from Nancy Addison and Organic Healthy Lifestyle LLC is not offered for the diagnosis, cure, mitigation, treatment, or prevention of any disease or disorder nor have any statements herein been evaluated by the Food and Drug Administration (FDA). We strongly encourage you to discuss topics of concern with your health care provider.
Medical Disclaimer: Information provided in this article, book, website, email, etc. is for informational purposes only. The information is a result of years of practice and experience by Nancy Addison CHC, AADP. However, this information is NOT intended as a substitute for the advice provided by your physician or other healthcare professional, or any information contained on or in any product label or packageing.
Check out more great stories from YourTango: