Foods That Help With Hay Fever
Suffering From Hay Fever? Here Are 5 Foods a Nutritionist Says Can Help Fight Allergies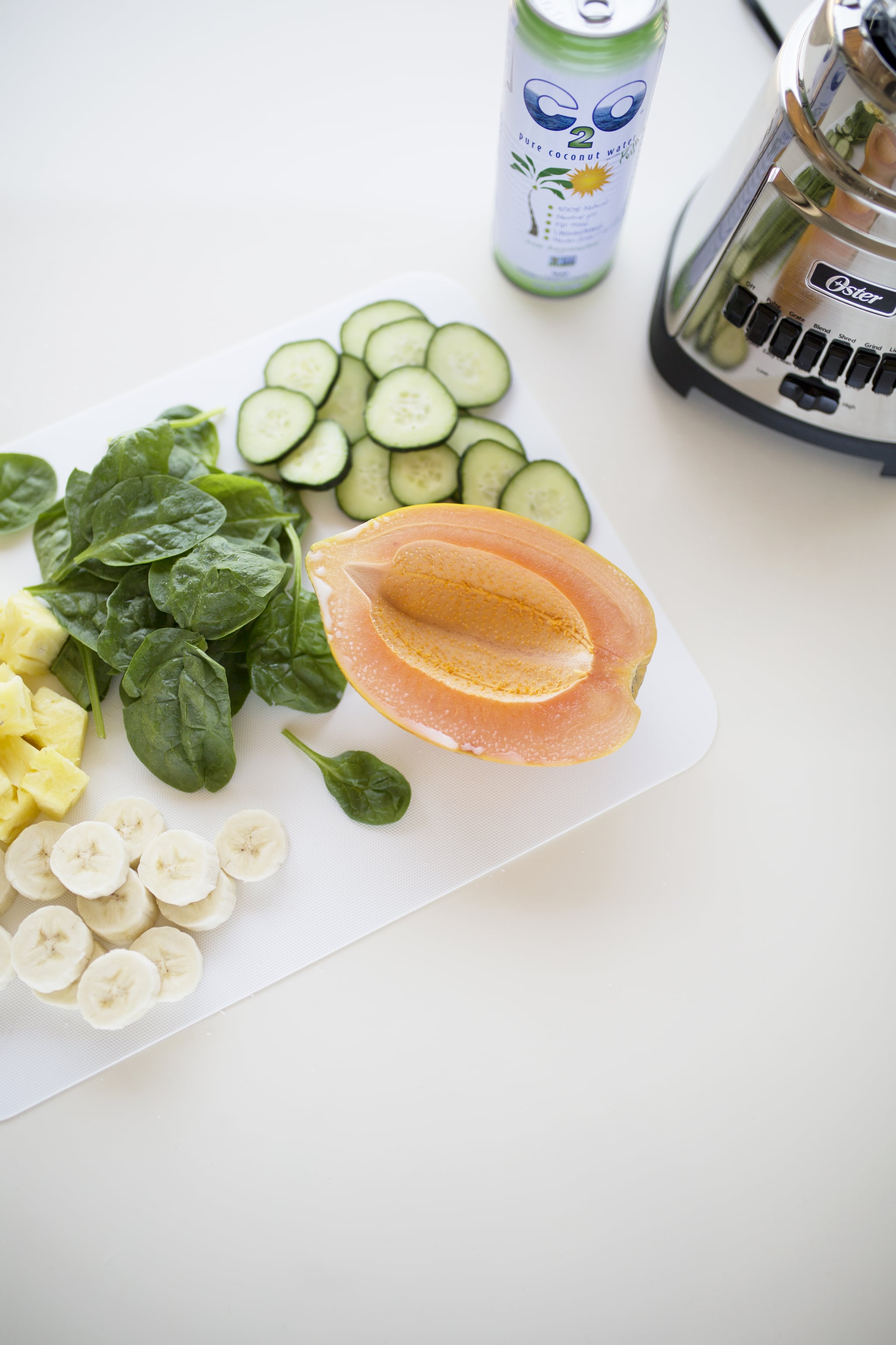 If you've ever suffered from hay fever, you know just how difficult it can be to deal with, especially this summer. The Met Office has warned of very high pollen levels across most of England and Wales, with many reporting worse symptoms than usual. These symptoms of the seasonal bug include a runny nose, a tickly throat, and itchy, watery eyes and can easily be mistaken for a common cold. According to Bio-Kult's nutritional therapist, Hannah Braye, hay fever is a "skewed reaction of the immune system, whereby sufferers react to inhaled pollen released from local trees, grasses, and flowers."
Although it's hard to deal with hay fever, there are some ways thought to lessen its symptoms, one of them being through food. To counteract the inflammatory symptoms using food, Braye recommends "reducing intake of pro-inflammatory foods such as sugar, refined carbs, vegetable and sunflower oils, and trans fats found in processed foods, whilst following an anti-inflammatory diet, high in antioxidants and phytonutrients from colourful fruit and vegetables."
Probiotics
According to Braye, "around 70 percent of our immune cells reside in the lining of the digestive tract and are supported and influenced by a diverse range of gut bacteria." With hay fever being an irritation of the immune system, consuming probiotics — which contribute to gut health — can be an easy way of strengthening your immune system's fight against hay fever.
Essential Fatty Acids
Good fats from foods such as avocado, salmon, and chia seeds have great anti-inflammatory properties that can help lessen the effect of inflammatory symptoms such as a runny nose and watery, itchy eyes.
Ginger and Turmeric
Ginger and turmeric don't just make a powerful cold remedy; when combined with other anti-inflammatory ingredients, they can also be turned into a potent tonic that keeps hay fever away.
Foods Rich in Vitamin C
Foods like oranges, lemons, and kiwis, which contain high amounts of vitamin C, also contain another powerful antioxidant called quercetin. Together, quercetin and vitamin C provide immune-boosting and antiallergenic properties.
Apples
Apples aren't just full of fibre, they're also packed with antioxidants and polyphenols such as quercetin, which has antiallergen properties that can help bolster your fight against hay fever.