Healthy Hot Cross Buns Recipe
You're Guaranteed a Happy Easter With These Easy and Healthy Hot Cross Buns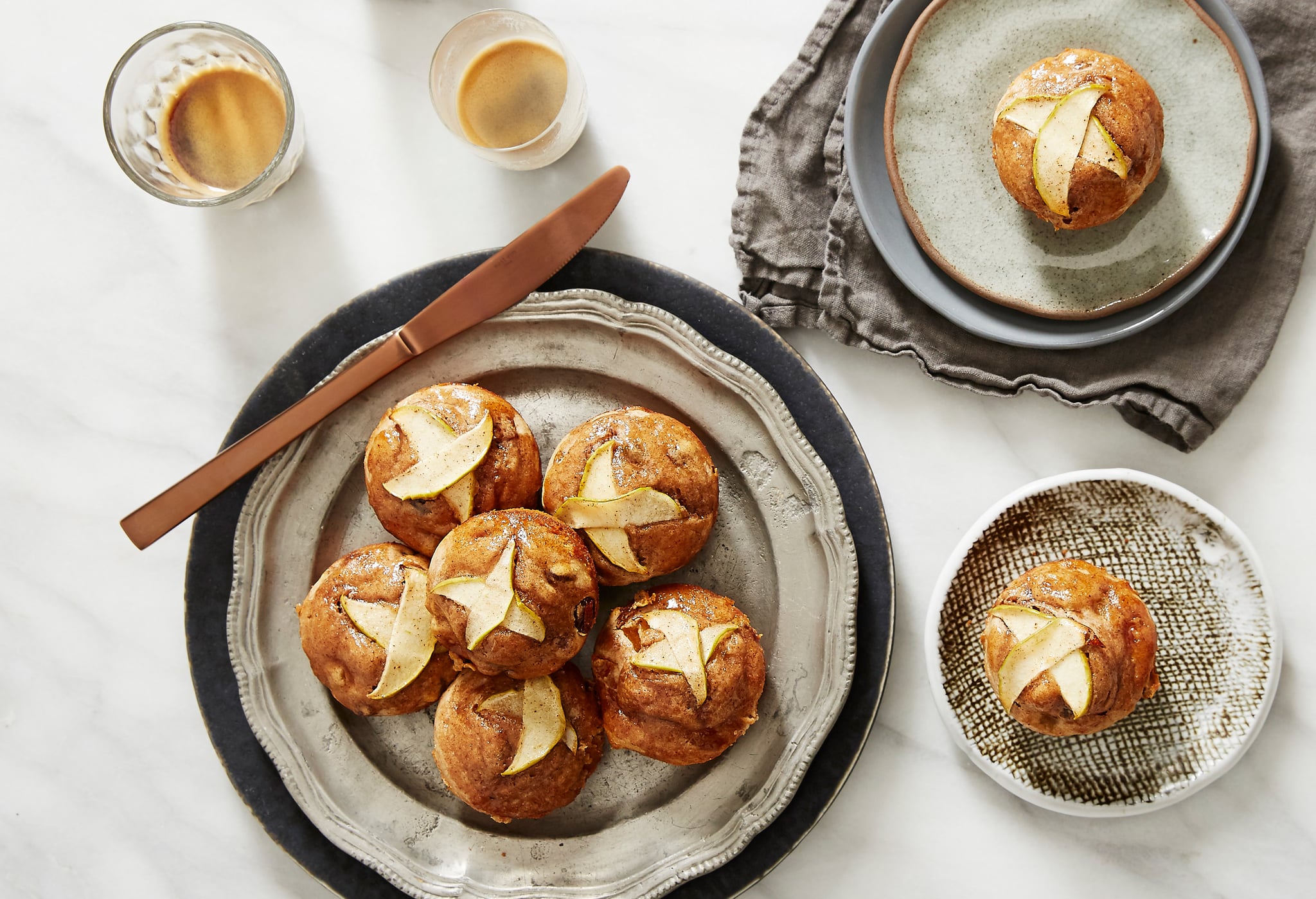 Hot cross buns are up there with Cadbury's cream eggs as Easter eats that are too delicious to refuse, despite being insanely calorific. But restriction is no way to maintain a healthy lifestyle, and while we may not have a healthier alternative to chocolate eggs, we sure do have one for hot cross buns. Read on for the 30-minute buns that have Iskra Lawrence's seal of approval.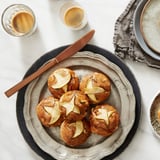 Ingredients
For the buns:
120ml milk of your choice
60g unsalted butter
60ml rice malt syrup
1 large egg
1/4 lemon, juiced
1 teaspoon ground cinnamon
1 teaspoon allspice
1/4 teaspoon bicarbonate of soda
1 teaspoon baking powder
105g wholemeal spelt flour
35g dried apricots, finely chopped
32g sultanas
1/2 Granny Smith apple, julienned
2 teaspoon butter, to serve
For the glaze:
1/2 teaspoon ground cinnamon
1 tablespoon rice malt syrup
1 tablespoon hot water
Directions
Preheat your oven to 180°C and line a 12-hole muffin tray with muffin cases.
Place the milk, butter, syrup, egg, lemon and spice in a food processor, and blitz until the mix is combined.
In a bowl, mix bicarbonate of soda, baking powder and flour. Make a well in the middle of the bowl, and mix in the wet ingredients, followed by the apricots and sultanas.
Spoon the mixture evenly into muffin moulds, and place 2 slices of apple in a cross on top of each bun.
Place the tray in the oven and bake for 15 minutes, or until cooked through.
While the buns bake, mix your glaze ingredients in a small bowl.
Remove buns from oven and brush them over with the glaze while they're still hot, then enjoy.
Information
Yield

12 buns

Total Time

34 minutes, 59 seconds
Image Source: Courtesy of everyBODY