Kikkan Randall and Jessie Diggins Win Gold at Olympics 2018
2 Badass Cross-Country Skiers Just Made History at the Olympics, and Their Faces Say It All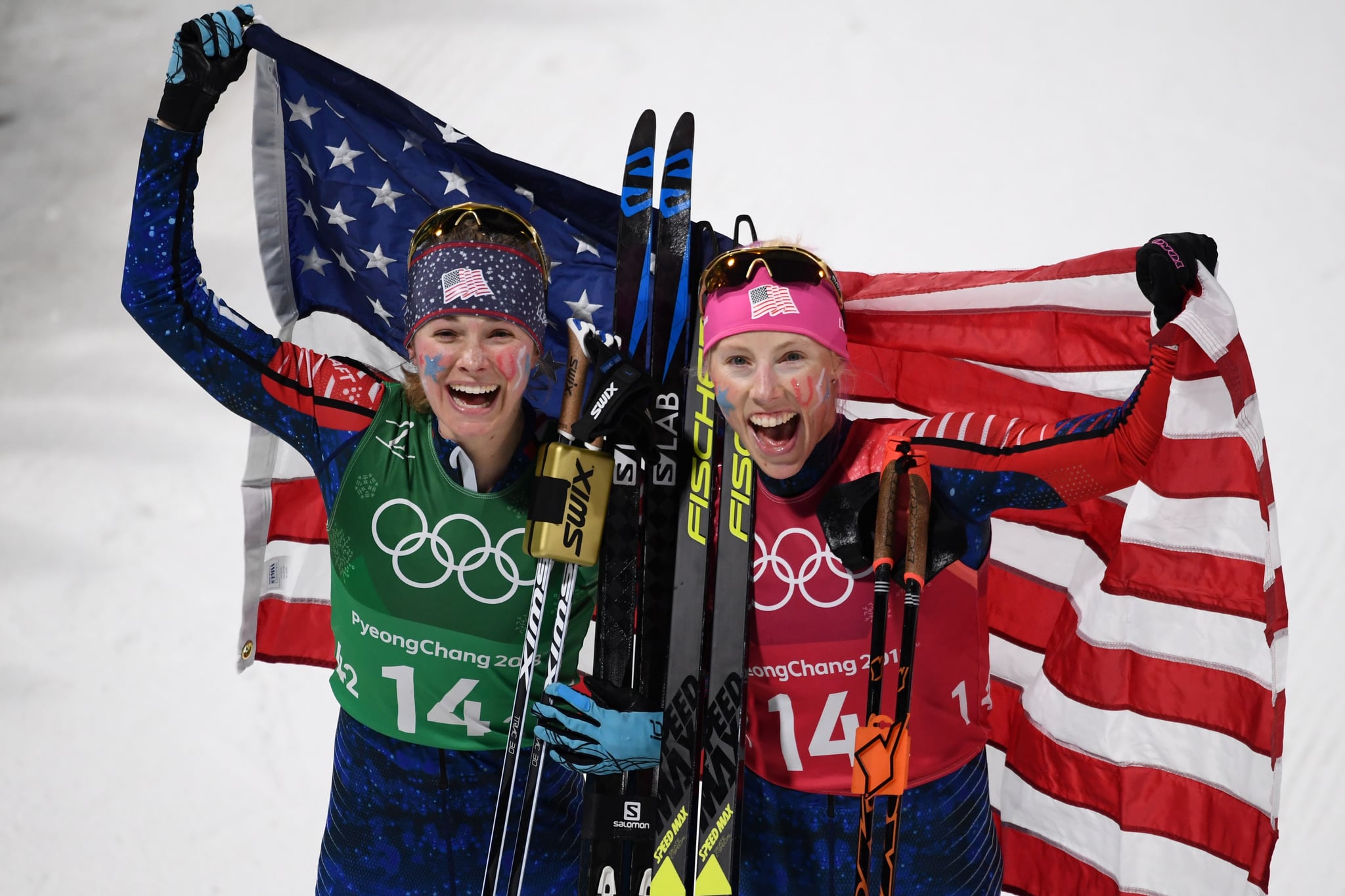 Image Source: Getty / Jonathan Nackstrand
Congratulations are in order for Kikkan Randall and Jessie Diggins. The two athletes just made history by winning Team USA's first-ever women's cross-country skiing Olympic medal — and it was a freakin' gold! They won the team sprint competition, beating out the Swedish runners-up, Charlotte Kalla and Stina Nilsson, by a mere 0.19 seconds. Talk about a photo finish.
Their historic win was particularly notable for Kikkan. A five-time Olympian and the only mom on Team USA, Kikkan has never finished higher than sixth place at the Winter Games, and the 35-year-old has plans to retire after this year's Games, NPR reports. With the help of her teammate, she was able to nab her first medal during her last Olympic event, and the pair's candid reactions sum up just how epic their win truly is.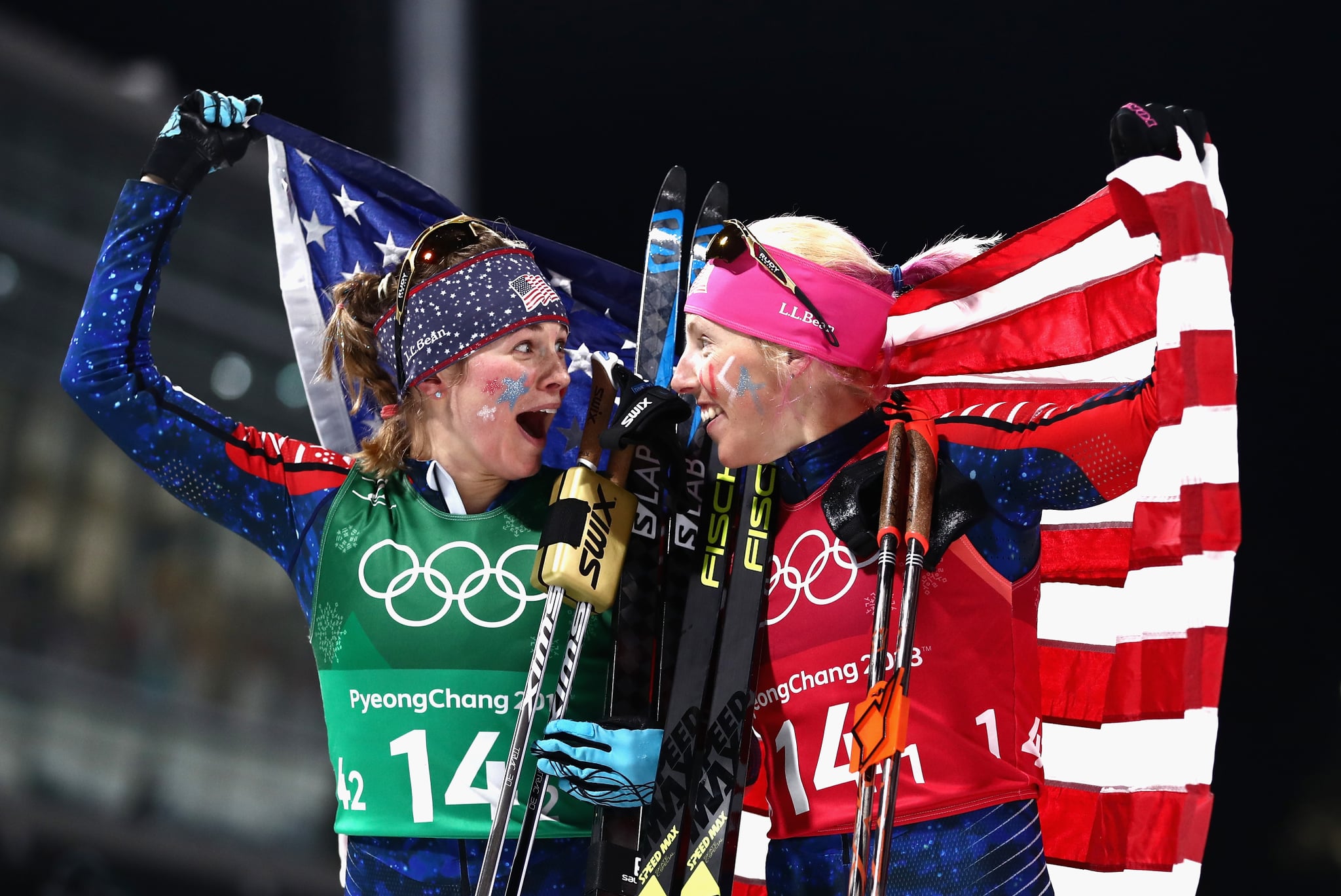 Image Source: Getty / Lars Baron
Oh, and they also celebrated with a picture-perfect chest bump. What legends!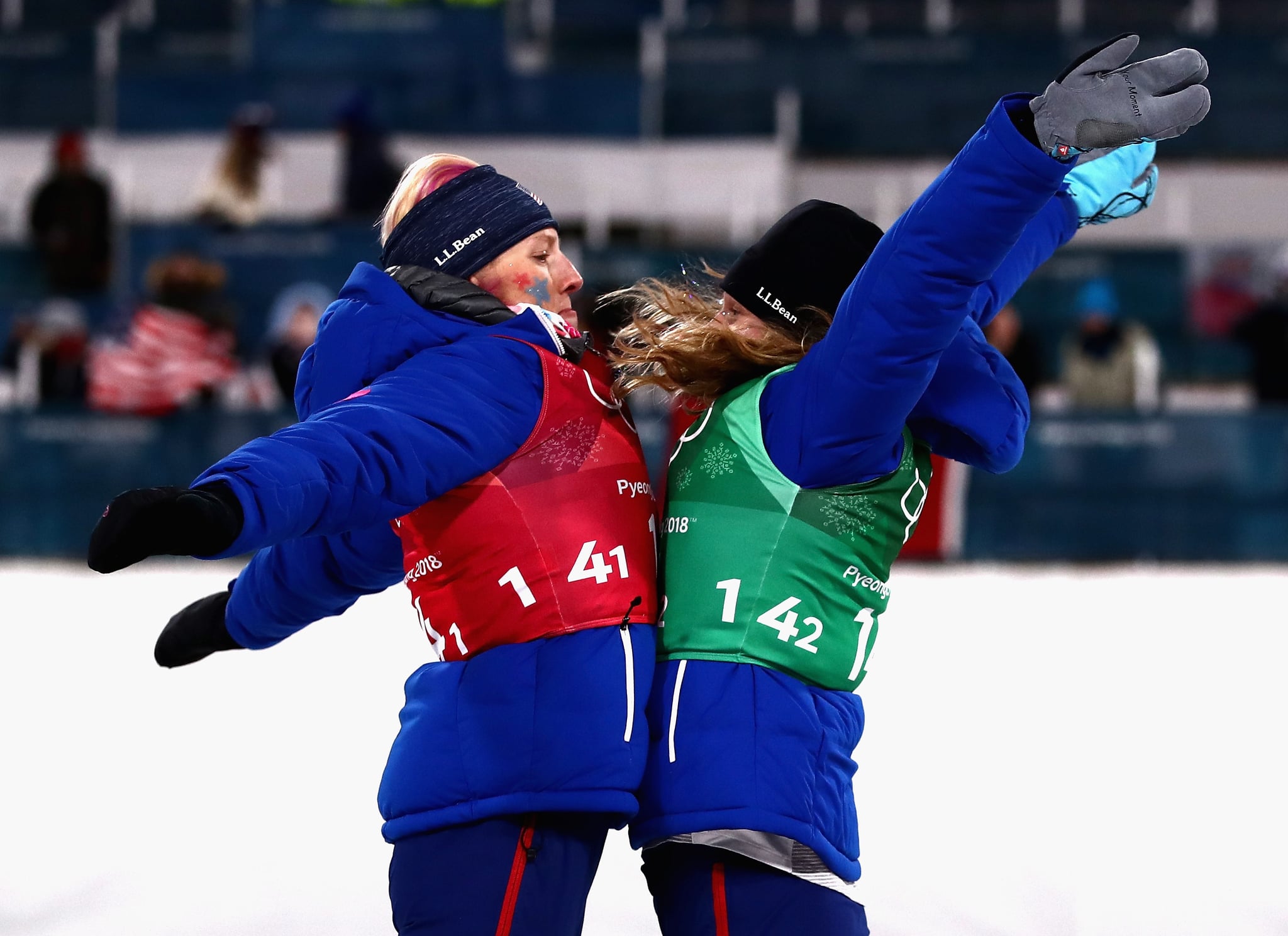 Image Source: Getty / Lars Baron
Kikkan and Jessie aren't the only American women who've made waves in Pyeongchang, South Korea. Allow us to remind you of how snowboarder Chloe Kim gracefully shredded the halfpipe and won gold for Team USA and how figure skater Mirai Nagasu casually nailed a triple axel during her routine, becoming the first American woman to do so at the Olympics. Congrats on killing the game, ladies!