Raw Vegan Chocolate Tart Recipe
These Mini Vegan Tarts Are the Only Way to End Your Chocolate Fast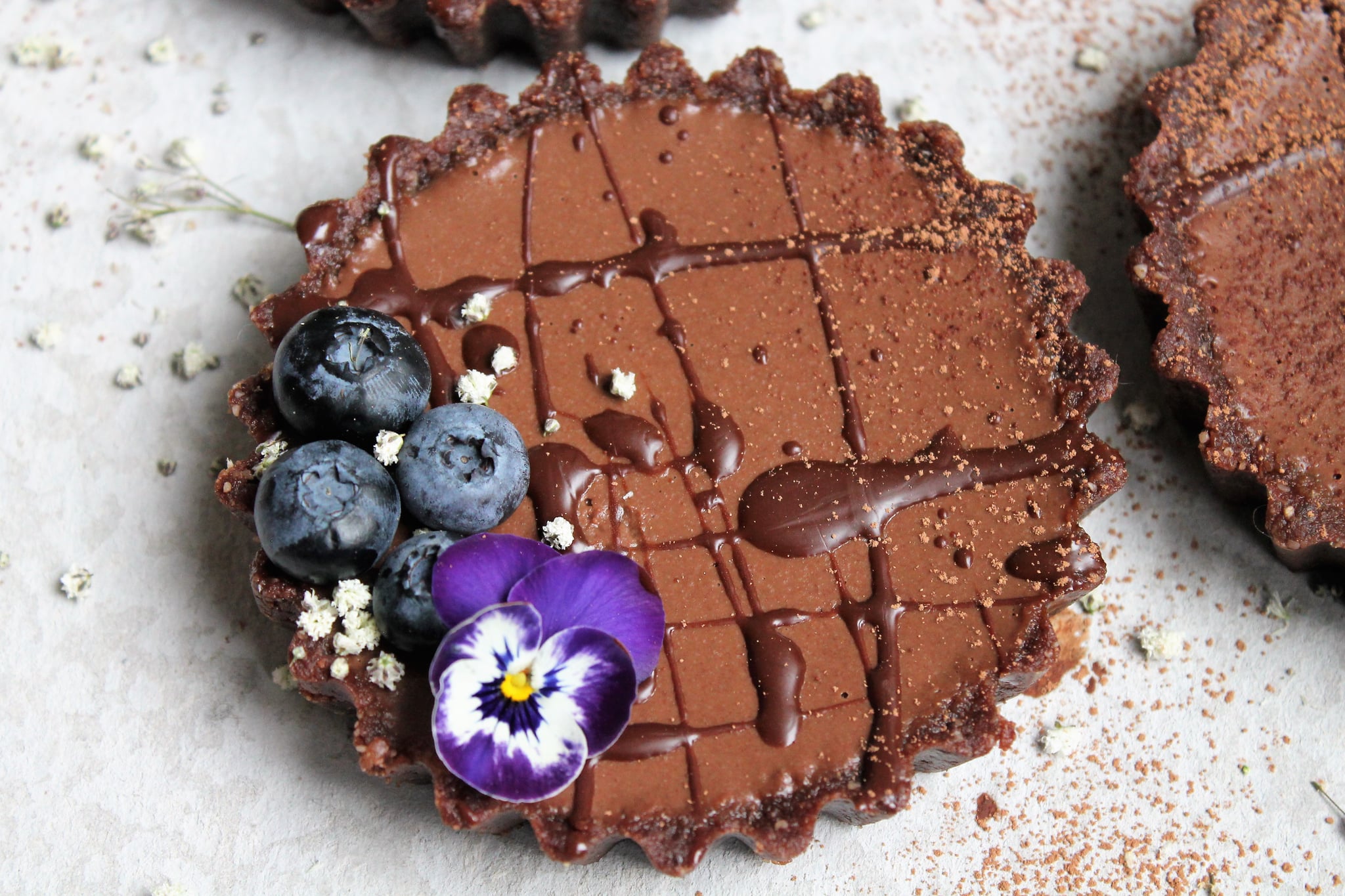 If you have a sweet tooth and observe Lent, there's a high chance you've given chocolate up for Easter. While you might be reaping the health benefits of eating less sugar, your taste buds are probably looking forward to the sweet reunion. After such a long time without chocolate, you definitely deserve the best, cleanest option to satisfy your cravings. Read on for the raw, dairy-free chocolate tarts that are the perfect way to end your chocolate fast.
Raw, Vegan Mini Chocolate Tarts
Notes
To make it easier to pop the tarts out of the cases, simply hover them over a bowl of boiling water.
Store the tarts in the freezer for up to 7 days.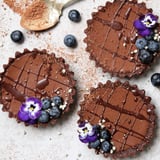 Ingredients
For the base:
95 grams coconut flour
30 grams ground almond
3 tablespoons of raw cacao powder
10 Medjool dates
1 tablespoon of oil
Udo's Choice Ultimate Oil Blend)
For the chocolate filling:
1 can full fat coconut milk (chilled in the fridge the night before)
70 grams of vegan dark chocolate
3 tablespoons of agave nectar
A splash of vanilla extract
For toppings:
30 grams of melted dark chocolate
fresh berries
Directions
Blitz the coconut flour, ground almonds, and cacao powder in a food processor until everything is fully combined, for about a minute. Add the oil and dates to the mix, and blitz again until a sticky dough starts to form.
Grease the mini tart cases with a little coconut oil. Press your mixture into the cake tin with your fingers, and place the tarts in the freezer while you're making the filling.
While the crusts are setting, start on the filling by opening your can of coconut milk, and scooping out the solid part, which normally sits at the top of the tin — you won't be using any of the leftover water. Pour the cream into a pan on a low heat, add the chopped dark chocolate and let it melt gently. As the chocolate melts, stir in the agave nectar and vanilla essence.
As you wait for the chocolate to melt, take the tarts out of the freezer.
Once the mix is smooth and combined, pour it into the tart bases, and let them set for at least 2 hours.
Remove the tarts from the freezer half an hour before serving.
Before serving, drizzle the tarts with some melted dark chocolate, and decorate with fresh berries.
Information
Category

Desserts

Yield

4 tarts