Top-Rated Sports Bra From Nordstrom
Finally a Sports Bra We Actually Want to Wear — See Why Customers Are Giving it 5 Stars!
As POPSUGAR editors, we independently select and write about stuff we love and think you'll like too. If you buy a product we have recommended, we may receive affiliate commission, which in turn supports our work.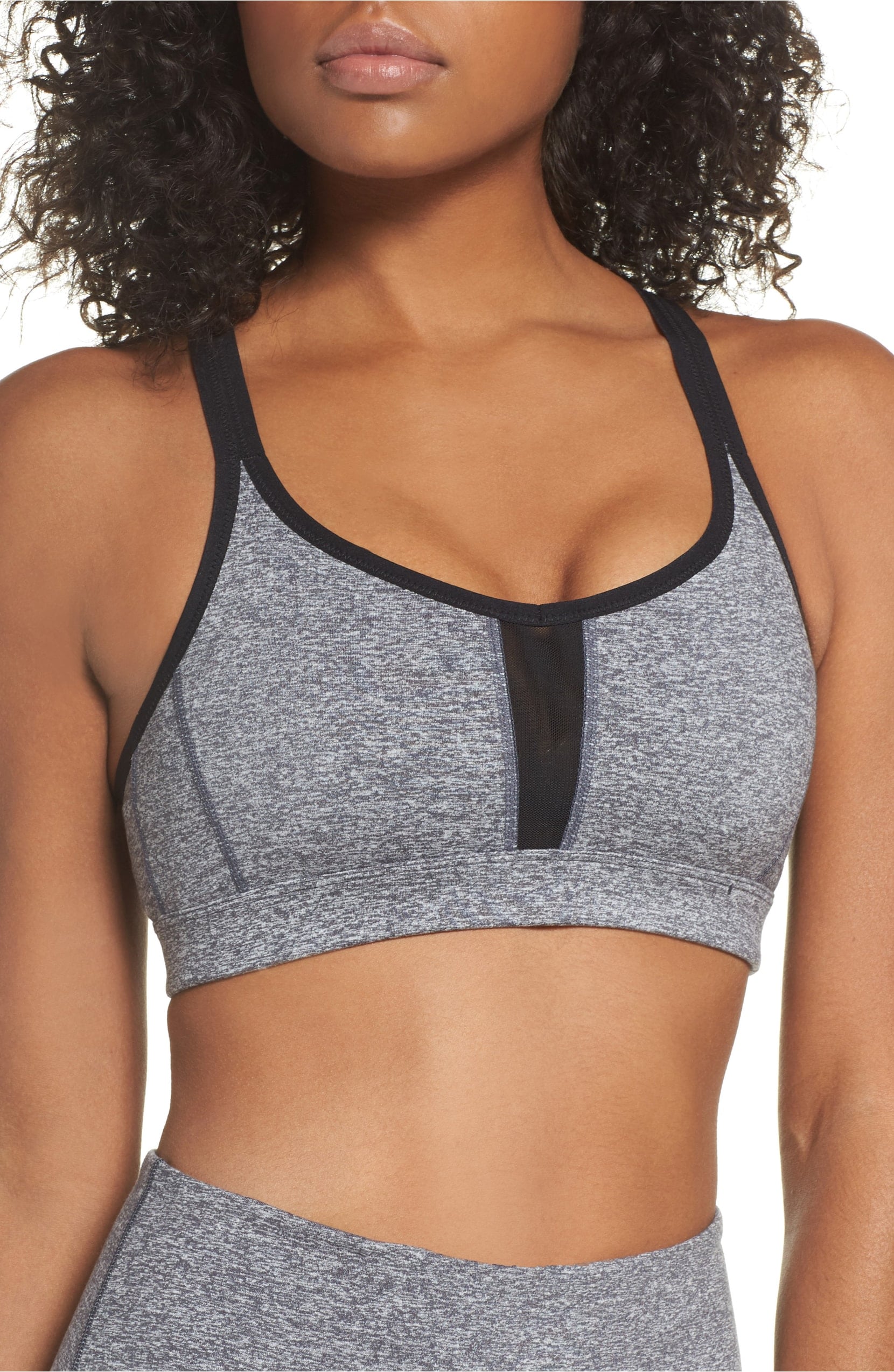 Finding the perfect sports bra is like searching for a needle in a haystack. There are so many brands, shapes, styles, fits, pads, the list goes on. . . you get it, it can be pretty overwhelming. Since every chest is made different it's nearly impossible to find one that works for everyone. Luckily, we think we discovered one that comes pretty damn close. This Zella Vinyasa Sports Bra $49) currently boosts a five star rating on Nordstrom's website. Let's investigate why.
The medium-impact bra is ideal for moderate exercise like running or cardio. If you have a chest on the larger side, it's great for training or a quick cycling class. The material is made from a stretchy and moisture-wicking Zeltek fabric that will help keep you cool even on the sweatiest workouts. Featuring removable pads, you can choose your own comfort level for how you like to wear it.
The best part: it's freakin cute! You can choose between a dark maroon, heather grey, classic black shade, or a pretty white camo print. The front and back have built-in mess strips that look stylish but are meant to give you some extra air. You can show off its sexy strappy back in an open back workout top.
Want to see what customers are raving about? Try it our for yourself.