What Is CBD Water?
I Replaced My Drinking Water With CBD Water For 1 Week, and This Is What Happened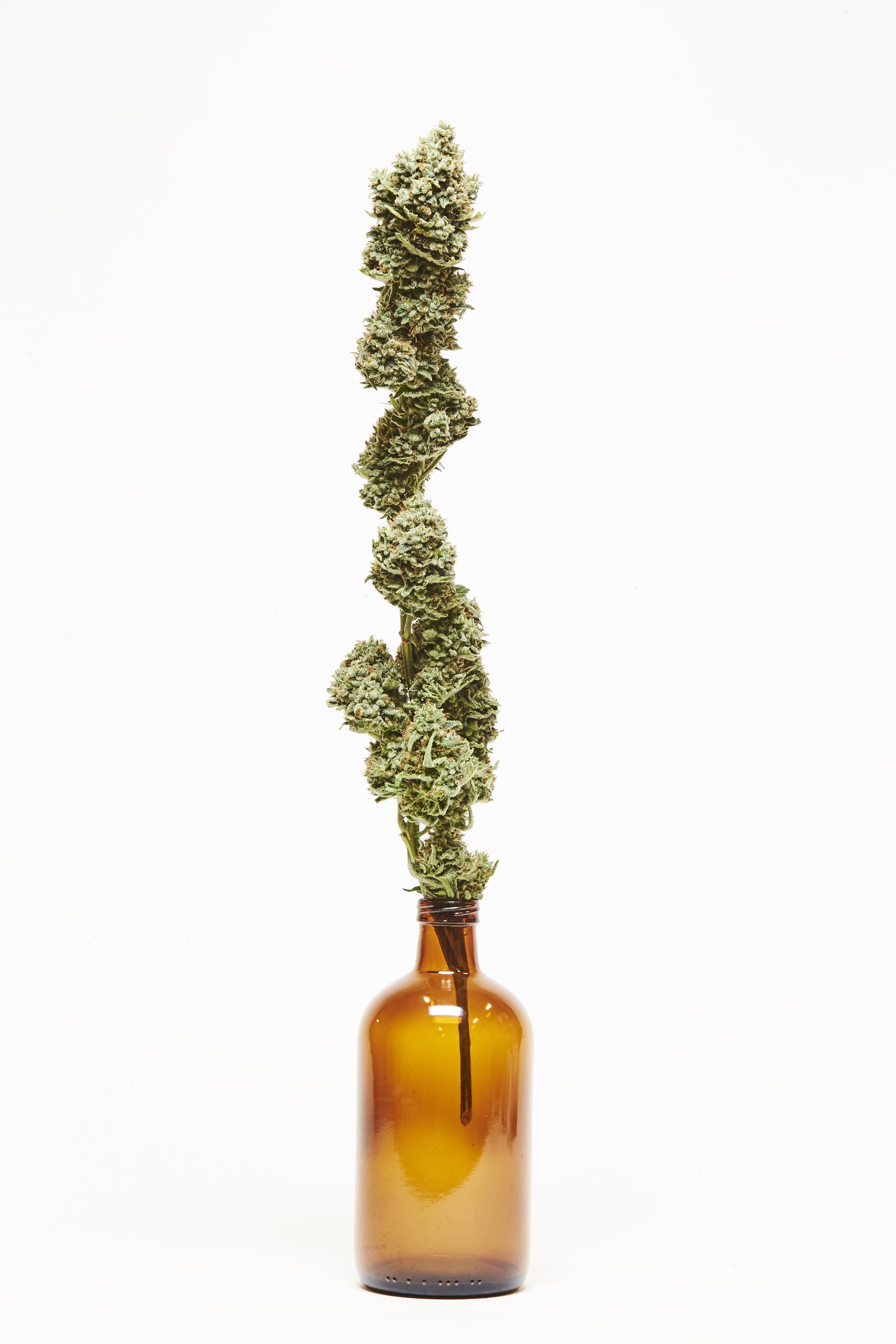 As you may or may not know, CBD (cannabidiol) everything is having a moment. As someone who doesn't even like to take Tylenol, it's safe to say I've never had any interest in any type of CBD product. A few of my fellow editors, on the other hand, have taken CBD and found it helps to manage their anxiety and insomnia, to name a few benefits. While I'm not sure if I'll ever be at the level of taking CBD oils, eating gummies, or enjoying any of the other goodies, I knew I could handle CBD water.
If you're new to the game or just can't keep up with all the latest products, CBD is an active compound found in marijuana and hemp. No need to worry — CBD is not psychoactive, meaning it won't alter your brain function and get you "high". The water that I drank had 2.5 milligrams of CBD per bottle, but due to the nano application, you can get up to nine times the effect — 22.5 mg.
The water is infused with a nano-cannabidiol molecule (the CBD becomes tiny droplets), which allows the CBD to pass through your intestinal barrier easier, allowing for better absorption. In the body, the CBD binds with the cannabinoid receptors (CB1 and CB2) that are involved with a variety of physiological processes. The water is also infused with d-ribose, vitamin B complex, and coenzyme Q10, and voila — CBD water is made.
The CBD water is really smooth (for those of you that are picky about your water) and had zero aftertaste. Honestly, I wouldn't have known this was CBD water if it was in an unlabeled bottle. I drank the first bottle throughout a weightlifting session and was waiting for some crazy sh*t to happen (I know it's not psychoactive, but still, I'm paranoid), but I felt completely fine. I finished the rest of the bottle on my subway ride home and experienced absolutely zero effects. I went through my normal routine when I got home: threw my clothes in a pile on the floor, showered, ate dinner, watched some TV before going to sleep, and eventually passed out. One thing I noticed was that I had an amazing night's sleep after drinking the CBD water. I can't say that there was a direct correlation, but it is something to note, being that I hardly ever get a great night's sleep.
Over the next couple of days, I continued to drink the CBD-infused water at work — daredevil — and before, during, and after my workouts, and overall, I didn't feel any different than when drinking regular water. My experience doesn't surprise me, because as I mentioned before, CBD won't produce that extragood feeling, but it can make the things that make you feel not-so-great (insomnia, anxiety, etc.) go away. Before you decide to make any drastic changes to your wellness routine, be sure to speak with your doctor.
Image Source: POPSUGAR Photography