Aimee Lou Wood Shares her Experience with Eating Disorders
Aimee Lou Wood Shares Her Experience With Eating Disorders: "Your Body Becomes an Enemy"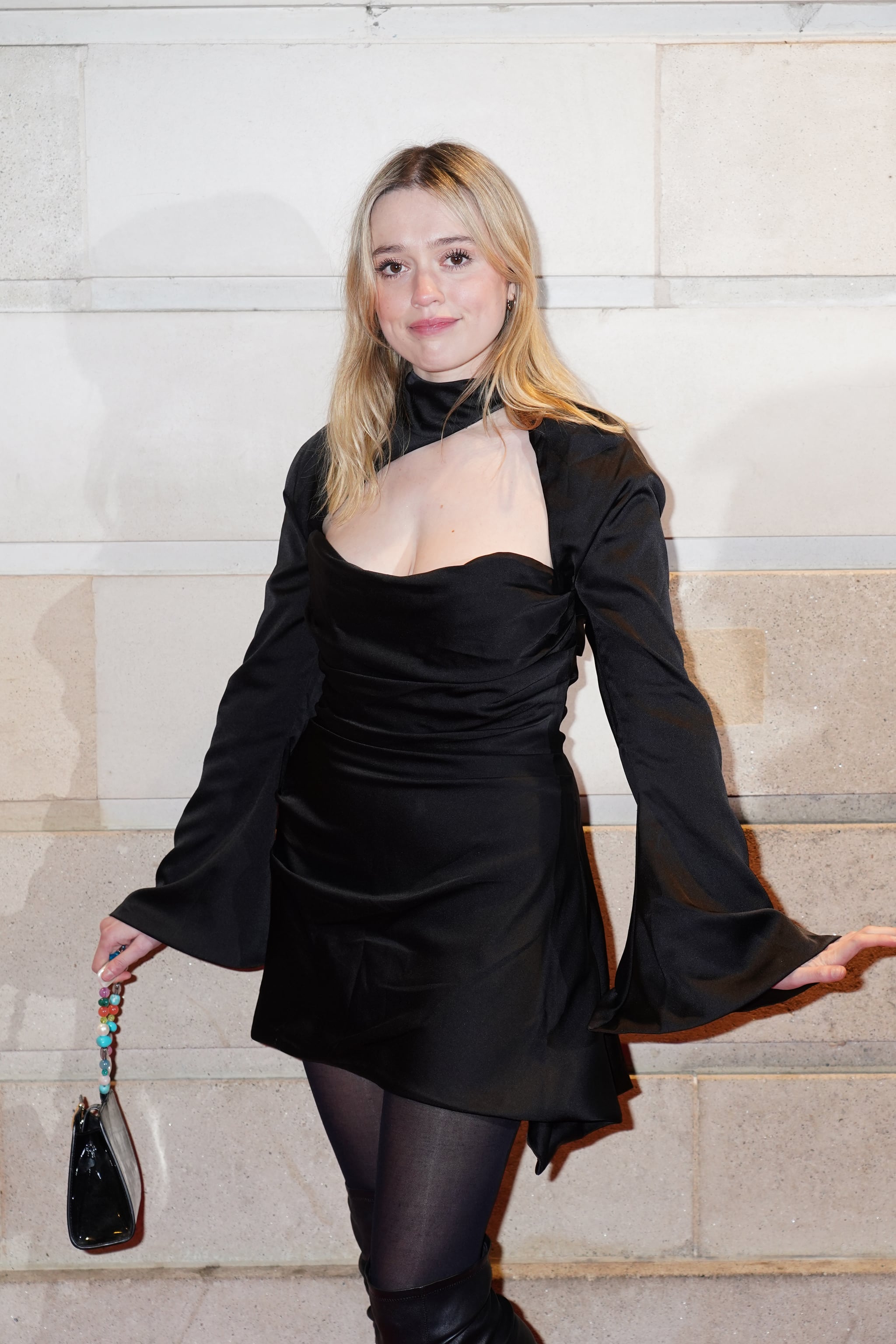 Aimee Lou Wood has already seen great success with her career, yet she is only just getting started. Having just wrapped filming season 4 of "Sex Education" in which she plays Aimee Gibbs, she has been nominated for the BAFTA Rising Star award following her lead role in "Living" opposite Bill Nighy, and is about to embark on a stint in the critically-acclaimed theatre production of "Cabaret" playing Sally Bowles, but adjusting to fame hasn't been an easy ride for the star.
"As an actor, you get looked at a lot. But you don't actually get seen a lot," she tells The Observer magazine. This led her to not leaving the house after she was catapulted to the limelight. "If you've been bullied as a kid, like I was at school, the feeling of being noticed wherever you go… it was not healthy for me."
Selfies, secret recordings, and fans wanting to talk to her about their experiences of sexual assault, following her character's storyline in the Netflix show, left her feeling anxious. "When you're in fight-or-flight mode, you can't really differentiate. So I stayed at home for a long time. A long time," she adds. "I felt like I was failing. Constantly letting these people down, like I didn't give them enough. But of course I didn't, because I was just trying to go about my day! And I'm not a guru – I'm just a normal person."
"I was so detached from my body when I was in the eating disorders, it was like I was outside it, scrutinising it. I am very gradually getting over that."
Wood has previously opened up about having had eating disorders throughout her life, but the movement and dance sequences in "Cabaret" have recently brought a lot of feelings to the surface. "It's definitely tied into having had eating disorders. Your body becomes like an enemy. I was so detached from my body when I was in the eating disorders, it was like I was outside it, scrutinising it. I am very gradually getting over that," she says.
She credits therapy with helping her understand those feelings better, and her responses to comments about her body. "I'd thought it was the comments that were making me have those relapses. But now I realise it wasn't the comments – it was because I was laughing them off. I wasn't telling people to stop talking to me like that. I was saying it later, through the sideways expression of the eating disorder. I wanted to be liked. I wanted them to think I was a legend!" she reveals.
Wood is now more comfortable telling crews to avoid commenting on her body, and asks measurements to be written down privately. "Sometimes a person is so desensitised to people's bodies that they forget that the actor is standing there, in the hands of a stranger," she explains. "You become an object, you become a mannequin."
Now, the actor is trying to "be present" so she can appreciate the here and now, and celebrate all her wondrous achievements. Of which, there are many.
If you or someone you know is struggling with disordered eating or an eating disorder, Beat has resources available.