How Many Olympic Medals Has the USWNT Won?
The US Women's Football Team Could Make History With Another Olympic Gold in Tokyo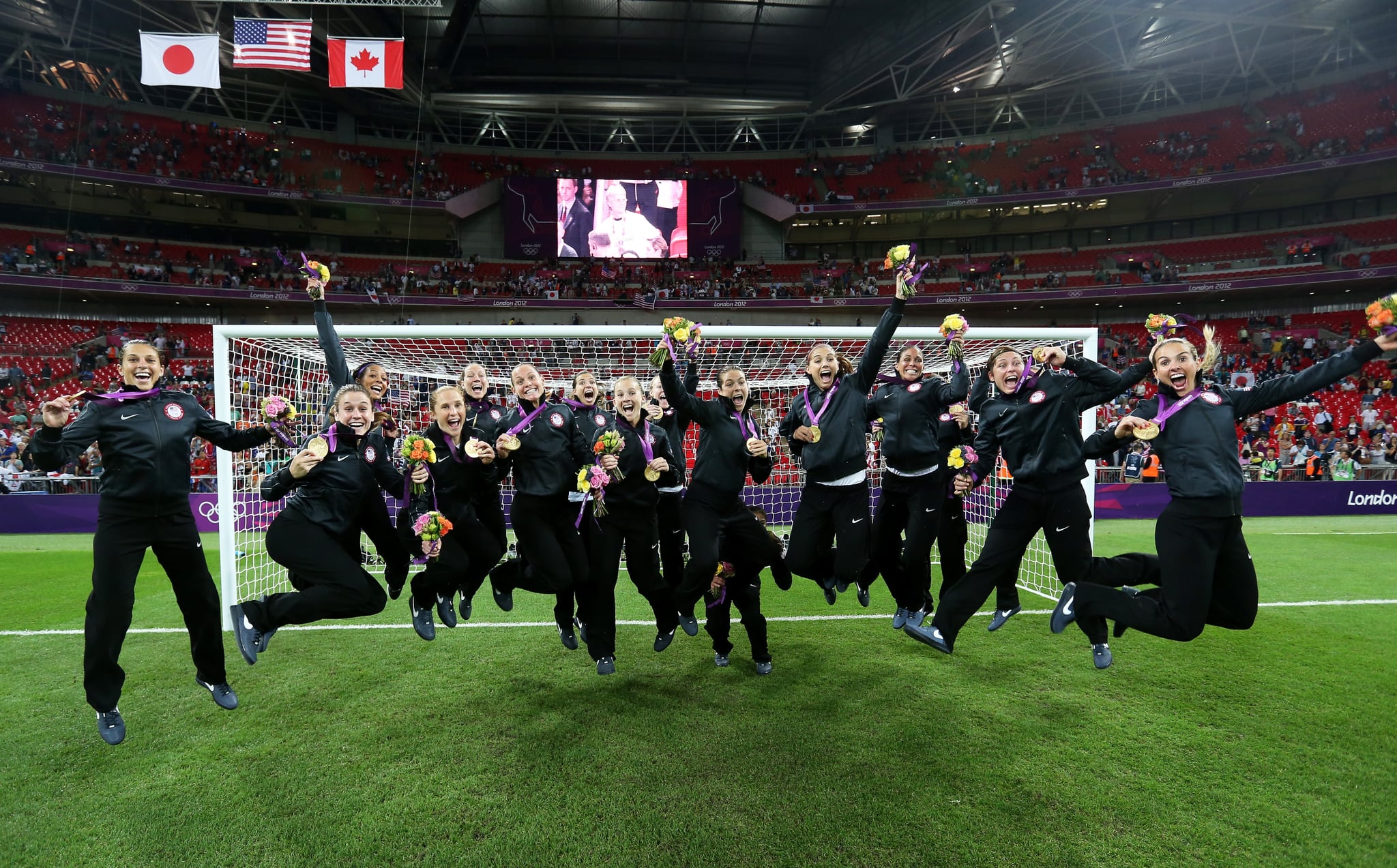 When the US women's football team takes the field at the 2020 Olympics in Tokyo, they'll be in a unique position, arriving to the Games as both the gold-medal favourites and a team seeking redemption. The USWNT has already won more Olympic medals than any other nation — and could make history again this Summer — but they're also looking for a fresh start after a disappointing performance at the 2016 Games.
To date, the USWNT has made the podium at five of the six women's Olympic tournaments, bringing home a total of four gold medals and one silver. In 1996, they won the first ever Olympic gold for women's football, defeating China, 2-1, on their home turf in Atlanta. Four years later, they picked up a silver medal in Sydney, Australia, after falling to Norway in the final. After that, the team went on a winning streak, collecting gold medals in three consecutive Olympic Games. They defeated Brazil in 2004 and 2008 and Japan in 2012.
The 2016 Olympics in Rio, however, were not so kind to the American women. For the first time at any major international tournament, the USWNT did not even make it to the semifinals. Instead, they were eliminated in the quarterfinals during a penalty shoot-out with Sweden, the eventual silver medalists. It was a stunning loss, but the team quickly reclaimed the spotlight, clenching their fourth World Cup in 2019.
If they're able to carry that momentum into the 2020 Olympics, they'll be the first team in history to win back-to-back World Cup and Olympic tournaments. Whatever the outcome, it's sure to be a thrilling showdown for football fans and casual viewers alike.