Is It Normal to Get Irregular Periods With an IUD?
Here's Why Your IUD Might Give You Random Periods, According to a Doctor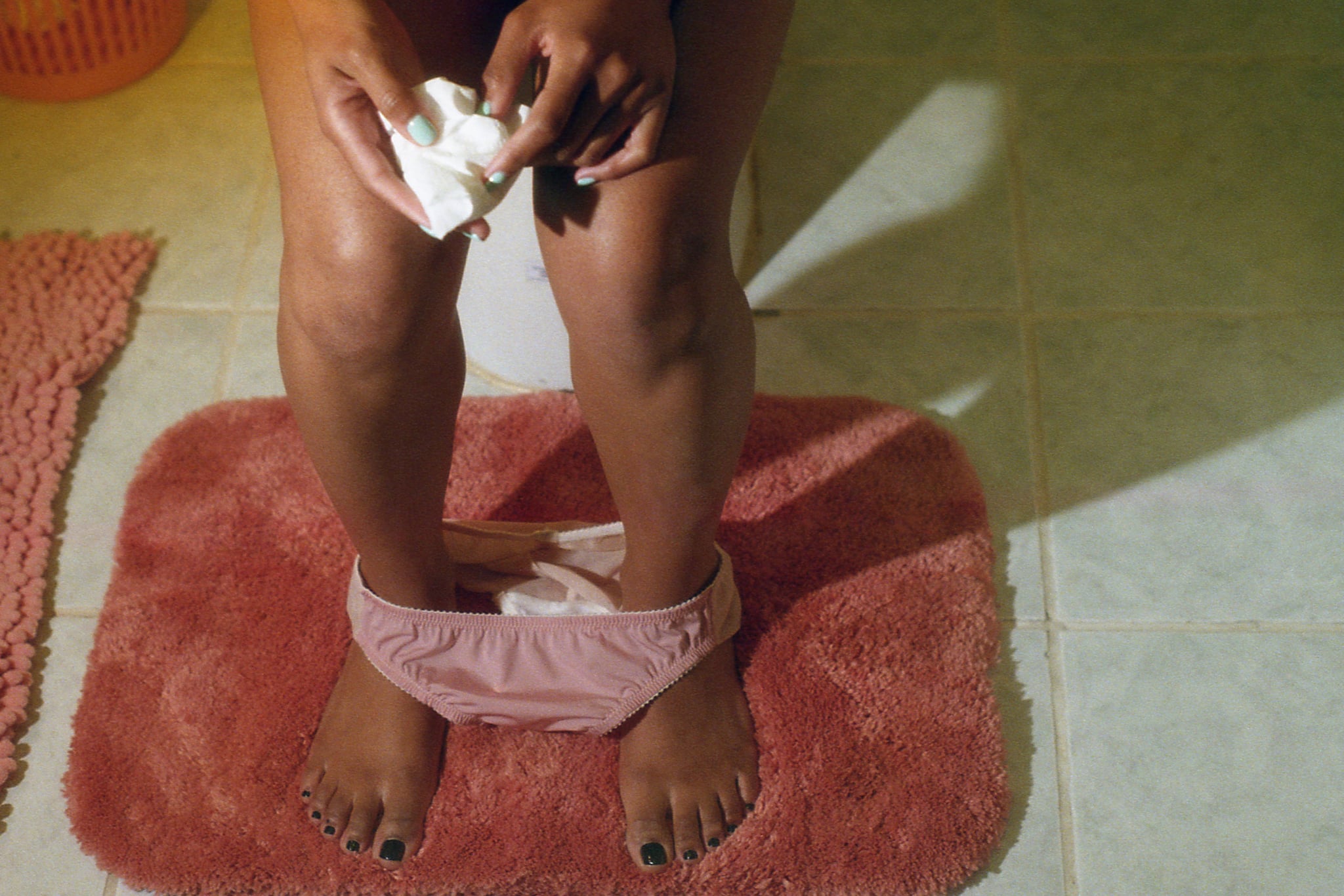 An IUD (intrauterine device) is a solid choice as far as long-term birth control goes: they last for five to ten years and once inserted, they don't require the kind of everyday upkeep that oral contraception does. One side effect you might notice with IUDs, though, is some changes to your period.
If you get a copper IUD, your cycle should stay regular, although your periods may get heavier or last longer. But with hormonal IUDs (like Mirena, Skyla, and Liletta), you might start to see some changes to your period, starting with the fact that some people don't get periods with hormonal IUDs. Others, however, might notice their cycle getting a bit irregular, with unexpected periods here and there. "You can get some irregular bleeding because they're hormonal and that is expected," confirmed Nichole Butler, MD, FACOG, an ob-gyn at the Women's Health Centre at Weiss Memorial Hospital.
While irregular bleeding is an expected symptom with a hormonal IUD, it can be annoying to deal with. Spotting, Dr. Butler said, is normal, but if it continues past four to six months, she recommends going to see your doctor.
It's tough to tell between normal spotting and truly irregular periods, Dr. Butler said. She'll start by looking at a calendar with her patients, "to determine what's normal and abnormal" from their cycle before getting an IUD. Then they'll work together to determine whether the bleeding is anything to be concerned about.
So, simple answer: it's normal to experience irregular bleeding when you're on a hormonal IUD, but if it doesn't settle back into a regular cycle after four to six months, check back in with your doctor. You do have some treatment options, Dr. Butler said, such as taking hormones to help the lining of your uterus so that the bleeding stops.