Is It Safe to Run Outside During the Coronavirus Outbreak?
Here's How to Run Outside Safely During the Coronavirus Outbreak, According to Doctors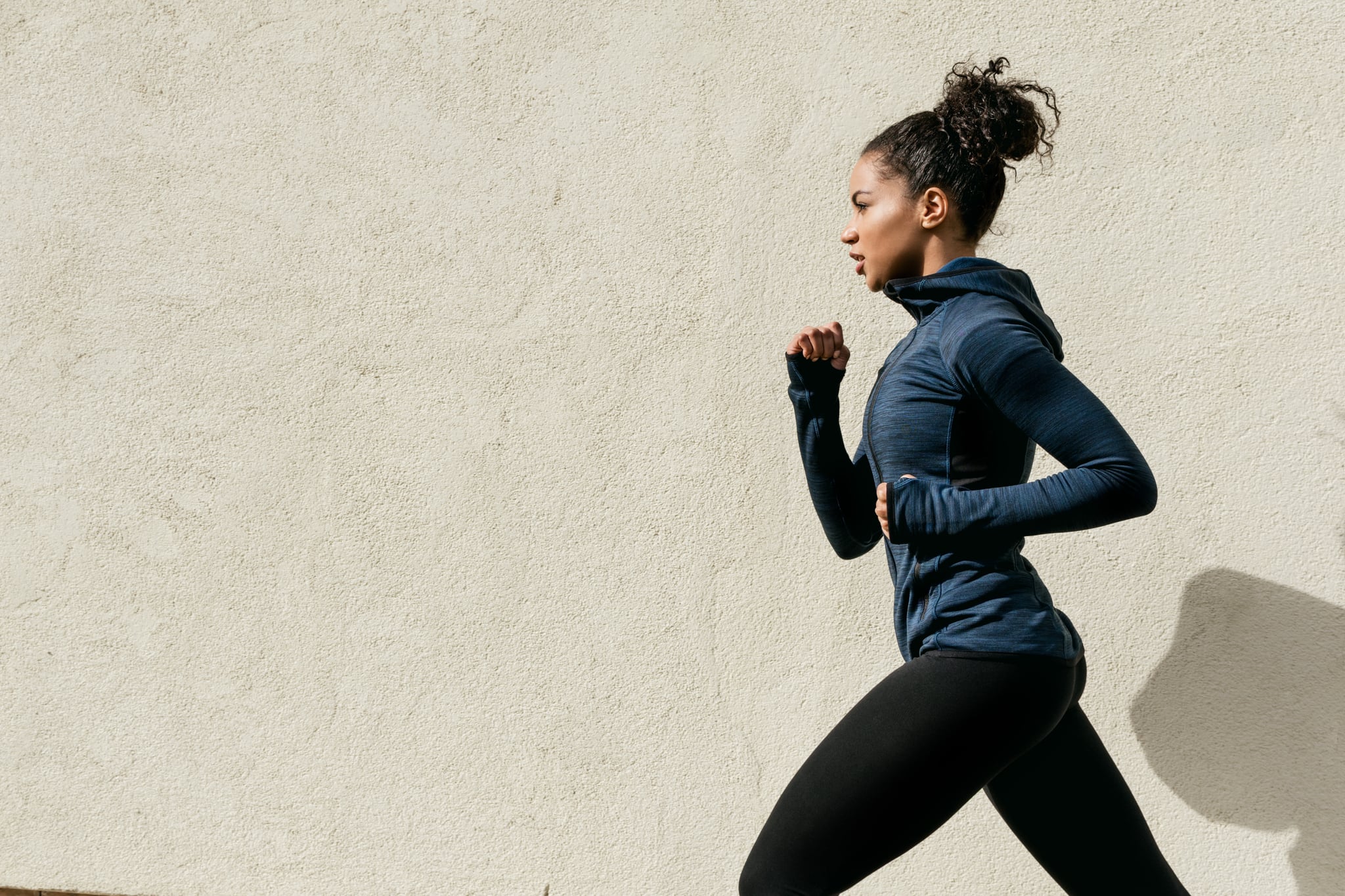 The coronavirus outbreak is disrupting many a fitness routine, ours included, and has many of us wondering whether social distancing and shelter in place protocols extend to outdoor running and walking. Good news: based on current guidelines, runners and walkers should be in the clear, doctors say.
"We recommend it," said Aruna Subramanian, MD, an infectious disease doctor and clinical medical professor at Stanford, of exercising outside. "It's actually very safe to be outside in this type of situation." That's because virus spreads most effectively in closed spaces; you're less likely to be exposed outside, where air is flowing freely. Exercise has also been shown to boost your immune system and your mental health, an extra bonus if you're feeling anxious over everything going on in the news.
The recommendation comes with a couple of asterisks. First and foremost, if you feel sick, you should stay home and self-quarantine as directed by the CDC. And if you're healthy and heading out for a run, you should still follow the best prevention practices for coronavirus in your community. In most places, that means staying at least six feet away from other runners, walkers, or cyclists, said Steven Mayer, MD, a sports medicine physician at the Northwestern Medicine Running Medicine Clinic. "If you have to pass somebody on the trail, I would recommend doing that quickly, and staying at least six feet ahead of them," he said. "If someone passes you on the trail, I would also recommend that you allow them to pass and then stay at least six feet behind them."
Many state and national parks are open for runners and walkers, but you should double check your county's website to ensure your preferred route is still doable. (Note that public bathrooms and other facilities will likely be closed.) It's also a good idea to avoid touching objects (such as railings, fences, and water fountains) and your face; you can use a sweat band or hat to keep sweat from running into your eyes. Remember to wash your hands when you get home.
It's also OK to run with a friend, as long as you stay six feet apart at all times. "It does provide comfort and camaraderie and is emotionally helpful just to be in the vicinity and on the same trail with friends," Dr. Mayer said. Do avoid running in large groups. And if you're missing your usual running buddies, check out apps like Zwift, Strava, and the Ironman Virtual Racing program to connect and compete.
On your off-days, keep moving with at-home workouts. (Reminder: no matter how much you love to run, you shouldn't do it every day.) Try this at-home CrossFit workout plan for strength and conditioning, or any of these free workouts from brands like Peloton, Orangetheory, and Barry's Bootcamp.
"This is a very stressful time for most people," Dr. Mayer said. "I would encourage people to work as hard as they can to avoid negative coping mechanisms and to keep fit and exercising. I believe exercise is emotionally and physically helpful, especially under periods of high stress and uncertainty."
POPSUGAR aims to give you the most accurate and up-to-date information about the coronavirus, but details and recommendations about this pandemic may have changed since publication. For the latest information on COVID-19, please check out resources from the WHO, CDC, and local public health departments.