Kaley Cuoco's Hands-Free Full-Body Workout Routine
Kaley Cuoco Completes Intense No-Hands Workout 5 Months After Giving Birth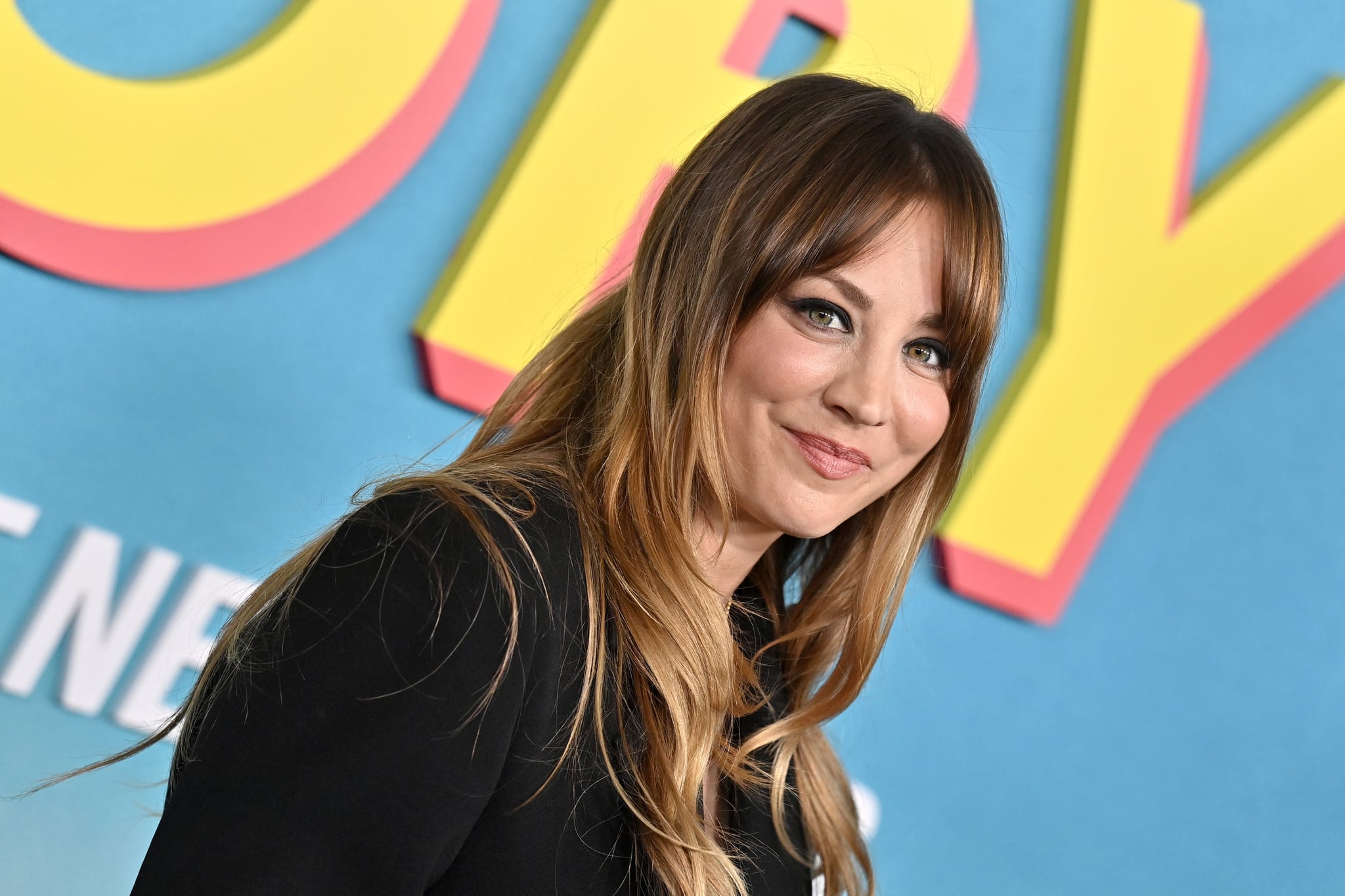 Image Source: Getty / Axelle / Bauer-Griffin / FilmMagic
Kaley Cuoco is making a few necessary adjustments to her workout routine. Since giving birth to her baby girl in March, the new mom revealed that she's developed carpal tunnel syndrome as a result of holding her daughter for long periods of time. "Some of you may know I have this major wrist [and] hand injury from holding the baby — it's a very real thing, Google it — and I think the only way to make them better is for us to start working out without using my hands," Cuoco said in an Instagram video. As a result, she and her trainer, Ryan Sorensen, came up with an intense, no-hands workout focussed on the lower body and core.
"I think the only way to make them better is for us to start working out without using my hands."
Cuoco's routine began with a series of jump squats and step-ups using a resistance band around her ankles. Next, she moved on to agility drills with a workout ladder, skaters, more step-ups, sprints, boxing drills, and a quick run on the treadmill. She completed the workout with stability ball hamstring curls, side planks, single-leg wall sits, jump lunges, and crunches.
"'No Hands Workout' since having her baby @kaleycuoco has been suffering with what's called Carpal tunnel syndrome, basically numbness and tingling in the hands and arms from a pinched nerve…mostly due to holding the baby," Sorensen captioned a video of Cuoco completing her hands-free workout. "So, other than laying off her workouts we just adjust and make them more about lower body and core work. Always finding ways to work around these things and most importantly no excuses!" Many followers were quick to comment on his post sharing their gratitude for this hands-free workout since experiencing a similar pain, with some calling it "mommy wrist."
Carpal tunnel syndrome, which is common among people who work with their hands, is a neurological disorder that occurs when the median nerve, which runs from the forearm into the palm of the hand, "becomes pressed or squeezed at the wrist," according to the National Institute of Neurological Disorders and Stroke. This often results in numbness, tingling, mild to severe pain, swelling, and weakness in the hands, fingers, and wrists. Symptoms can also worsen with everyday activities like driving, talking on the phone, or reading a book. Some people can experience this pain from typing and texting, as well.
A few days earlier, Sorensen shared footage of Cuoco completing her regular workout routine with baby Matilda laying on a mat nearby. As Cuoco did box jumps and put her strength to the test on the cable machine, ski ergometer, and more, Matilda giggled happily, smiling at the camera.
Ahead, see Cuoco's full, hands-free workout routine.
Kaley Cuoco's "No Hands" Workout Routine
Kaley Cuoco's Full-Body Workout Routine