How Keke Palmer Is Training Postpartum
These Are the Workouts Behind Keke Palmer's New-Mom Glow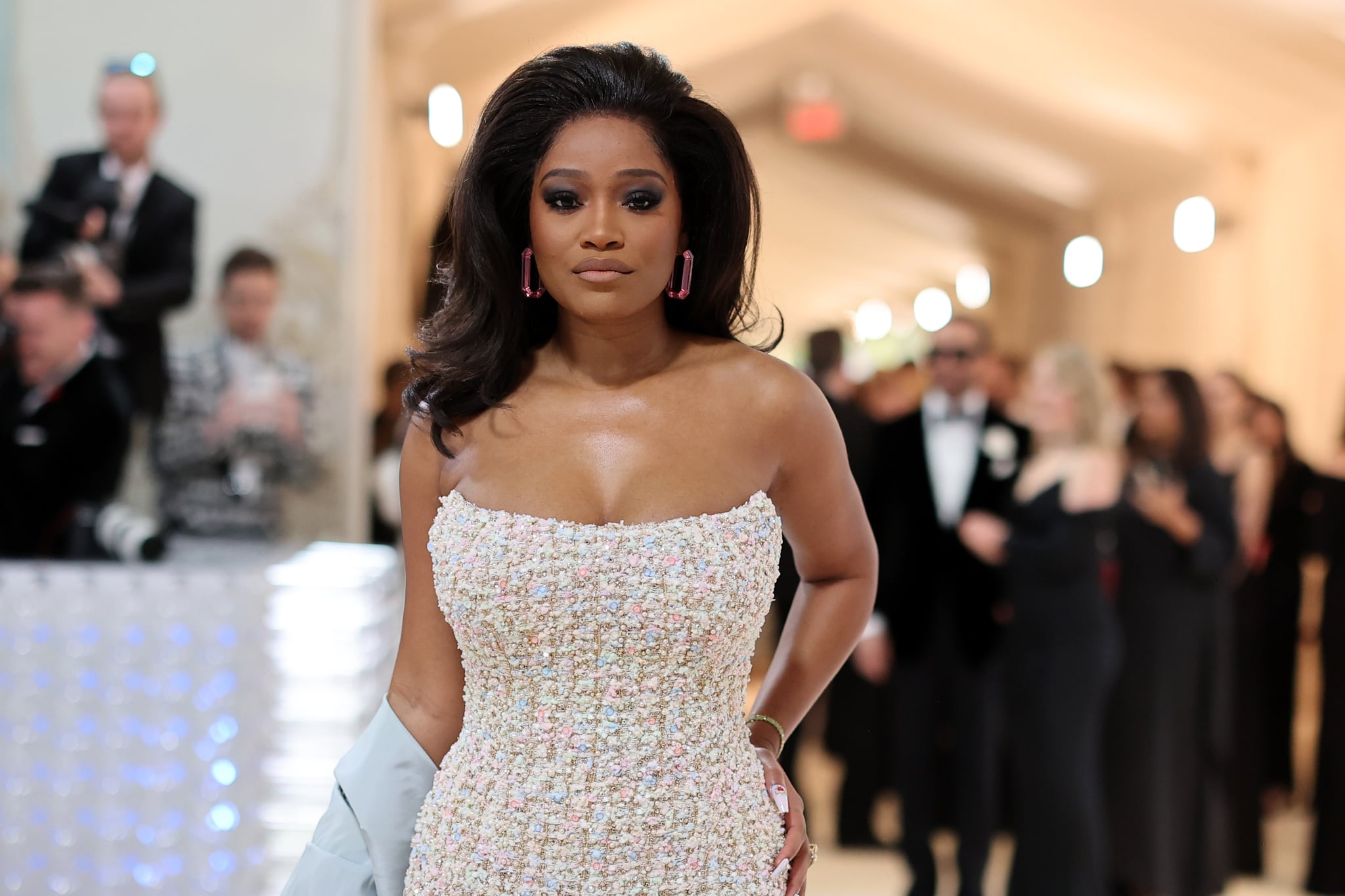 Keke Palmer gave birth to her son Leodis Andrelton Jackson (aka Leo) on Saturday, Feb. 25. Not even two months later, she called up celebrity trainer Corey Calliet ready to work.
They started training together virtually at the beginning of April and immediately hit it off. Now, Palmer is going into the gym to train with Calliet — often with her fiancé, Darius Jackson, in tow.
The experience has been amazing overall, Calliet says, thanks to the energy Palmer brings into the gym. And he's also excited to help her pursue her fitness goals: "She says 'I want to look the best that I ever looked in my life,'" Calliet tells POPSUGAR, and he's going to make it happen.
"I'm getting her ready for life, not a screen."
In the time they've been training together, some of Calliet's focus has been on getting her ready for the 2023 Met Gala, which was on May 1. Palmer's new-mom glow and gorgeous look were (and still are) the talk of the internet; her name's been trending on Twitter all week.
"I knew what she was wearing," Calliet says — that is, a strapless custom Sergio Hudson dress — "so I wanted to focus on making sure her arms and back looked good when she was walking down the red carpet for the Met Gala. And we exceeded that." (The internet very much agrees.)
Beyond prepping for the fashion event of the year, Calliet is working with Palmer on gaining her strength and fitness after having her son.
When a lot of new moms start training after having a baby, they come in "trying to lose everything and getting back to the size they were before," Calliet says. (You can thank "snapback culture" for that.) But that isn't his goal with Palmer. She's already been vocal about how she loves her postpartum curves, and Calliet is fully on board with that. "I said, 'we're going to utilise what you have to get you what you want' . . . instead of dismantling the things she was blessed with from giving birth to her baby," he says, meaning the goal isn't weight loss, but rather to look and feel amazing in her postpartum body.
What does that routine look like? One-hour workouts five times a week, which are mostly filled with functional strength work, Calliet says. He's teaching her a lot of the "fundamentals of weight training," so she can take that with her as her fitness journey continues.
One of those workouts will start with 20 mins on the treadmill as a warmup, then include three or four circuits with three to four exercises each — things like dumbbells rows, rope slams, biceps curls, squat jumps, weighted squats, and kettlebell swings, he says. Plus, some bonus core work in between. (If you want to try a similar routine, give this full-body dumbbell circuit workout a go.)
Before his celebrity training days, Calliet worked with a lot of pre- and postnatal clients and says the most common thing people struggle with after giving birth is the mental aspect, including those who are dealing with postpartum depression. "Most women are hurting because of the hormones and the [feeling of] 'I'm never going to get back to way I used to [be], and now I have to take care of baby, I have to take care of my family, how am I going to take care of myself?'" he says. But the most important part about training after having a baby, he says, "is getting 'you' back. If you can focus on getting 'you' back, if you can focus on what you can do for yourself, you can be great at doing everything else."
Once he started training celebrities, Calliet began working with a lot of male celebrities for movies, including Michael B. Jordan and Jonathan Majors for "Creed III." Their workout routines look a liiittle different than Palmer's. "I try to break them. I try to break her, too, but not like that," he jokes. "Her trainings are different from those guys because they're always getting ready for movies and stuff, but I'm getting her ready for life, not a screen."
That said, Calliet is mindful to point out that the workouts he's doing with Palmer are designed for her personally. They're a fit for her body postpartum and might not work for someone else. But he has a redeeming offer: on his app, ACHV FITNESS by Corey Calliet, you can get your own personalized workout plans from him, starting at $50 per month. "A lot of people will say, 'I want to train like Keke,'" he says, but her plan probably isn't what's best for you.
The thing you can take? "You can have the mindset to train like Keke," he says, though you have big shoes to fill: "she's probably the best client I ever had since I became a celebrity trainer."
Image Source: Getty Images / Mike Coppola