Lindsay Lohan Shows Off Her Postpartum Body in New Photo
Lindsay Lohan References "Mean Girls" While Showing Off Her Postpartum Body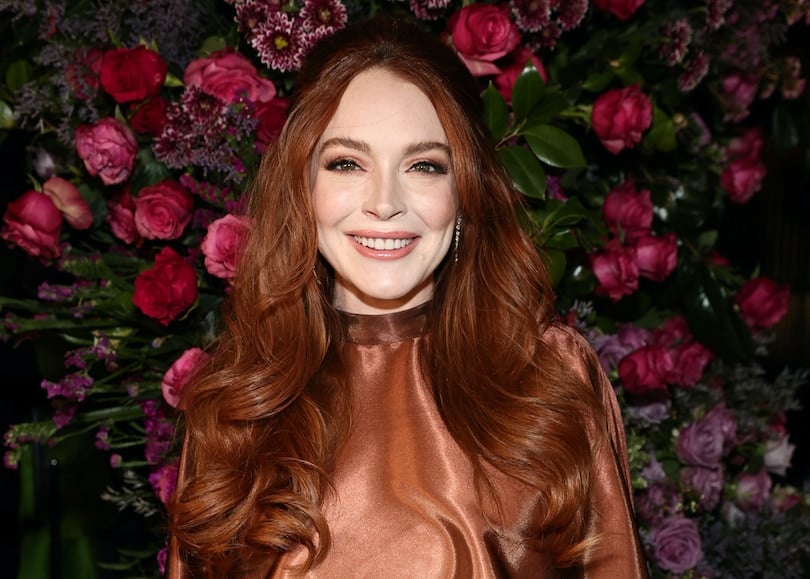 Lindsay Lohan is definitely a cool mum. On 2 Aug., the actor posted on Instagram to express gratitude for her body after welcoming her first child last month. "I am so proud of what this body was able to accomplish during these months of pregnancy and now, recovery," she captioned a mirror selfie. "Having a baby is the greatest joy in the world!" Lohan showed off her postpartum glow and "OOTD," posing in a blue ribbed tank top and grey Frida Mom postpartum underwear. "Because I'm not a regular mom, I'm a postpartum mom," she added as a nod to the iconic "Mean Girls" quote.
Lohan and husband Bader Shammas confirmed the birth of their first baby, a son named Luai, on 17 July. The two were reportedly "over the moon in love," with Lohan's mum saying she couldn't stop smiling at the thought of meeting her first grandchild. "It's incredible. We're just so excited," Dina Lohan told People back in March following the couple's pregnancy announcement. "It's just such a beautiful thing for my child! And I love babies. Who doesn't?"
Leading up to Luai's birth, Lohan kept fans updated about her pregnancy, sharing sporadic photos of her growing belly on social media. The 37-year-old star also embraced her changing body by wearing a bump-baring, stomach-cutout dress for the June cover of Allure. Now, just a few weeks after giving birth, Lohan seems to have a whole new appreciation for her body and everything it's helped her do. Read on to see the new mom looking radiant in her "Mean Girls"-inspired postpartum update.