Keke Palmer Talks Unrealistic Body Standards in Hollywood
Keke Palmer Rejects "Unrealistic" Body Standards Following Postpartum Weight Loss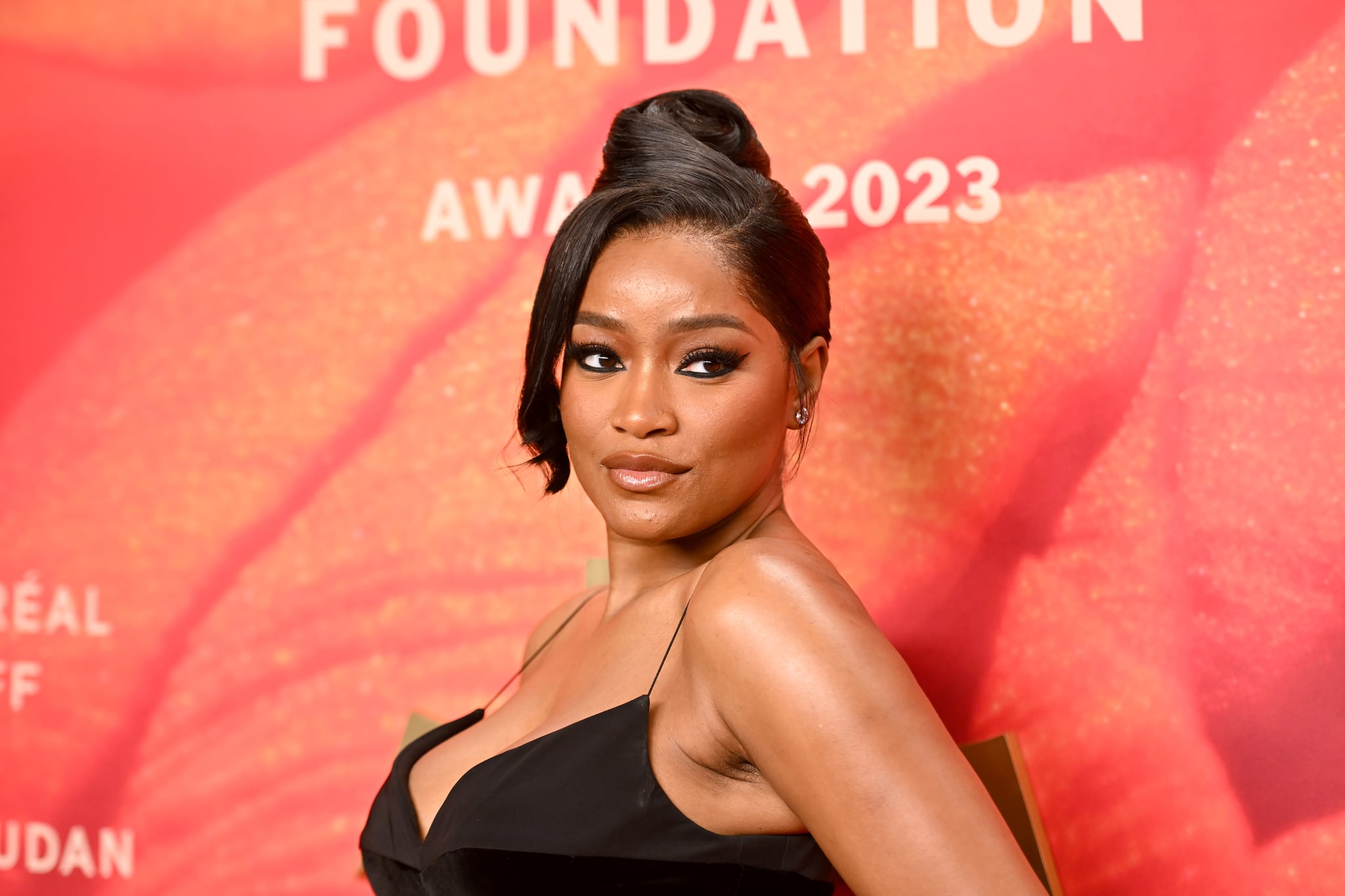 Image Source: Getty / Noam Galai
Keke Palmer was the first to celebrate her curvy postpartum body. Now, five months after giving birth to her son Leodis, the new mom is addressing the pressure celebrities face to "snap back" to their pre-pregnancy figures. In a conversation with her personal trainer, Corey Calliet, during the Aug. 8 episode of her "Baby, This Is Keke Palmer" podcast, she spoke to the complexities of staying in shape for her career and encouraged others to reject "unrealistic" body standards.
"I don't want people thinking that I am setting unrealistic standards."
Speaking from personal experience, Palmer pointed out that a "snap back" is often "part of the damn gig." "A part of our jobs is to look good and to look the part," she said. "So don't think it's this thing where it's like, 'We doing it because we got it like that.' No, the job is on the line. If we want the checks to get signed, we got to be what we got to be."
Celebrities have been archetypes of beauty and wellness, setting impractical expectations for the everyday woman. Palmer emphasised, though, that celebrities — herself included — are afforded several privileges that accelerate their fitness journeys. "It's my job. Let's not get crazy — I don't want people thinking that I am setting unrealistic standards," she said. "I can afford a trainer, meal prep, and a lot of things. And, it's expensive but I am investing in my career."
Palmer went on to discourage fans from trying to emulate celebrities' idealistic wellness routines. She admitted, though, that it feels good to get back in the gym after giving herself time to rest. "[As moms], we have to be encouraged for where we're at, instead of trying to change, especially after having a kid," she said. "Your body changes; your mindset changes; so many things change about you after having a kid. But you, at the same time, want to still be your best and want to know that you're doing something for yourself."
Ultimately, Palmer made clear that each person's wellness journey is unique, and to be in peak mental and physical condition is to listen to your own body's needs. "It's a personal choice and so I never want to put that on anybody," she said. "And that's big for me because I know that a lot of people look at me and I represent a lot of people in different ways, so I always want to make it clear — especially when I'm talking about fitness, health, and wellness — that, 'Your journey is your journey. You figure it out the way you can.'"