Kerry Washington's Pre-Met Gala Pilates Workout
For the Second Year, Kerry Washington Picked the Perfect Pre-Met Gala Workout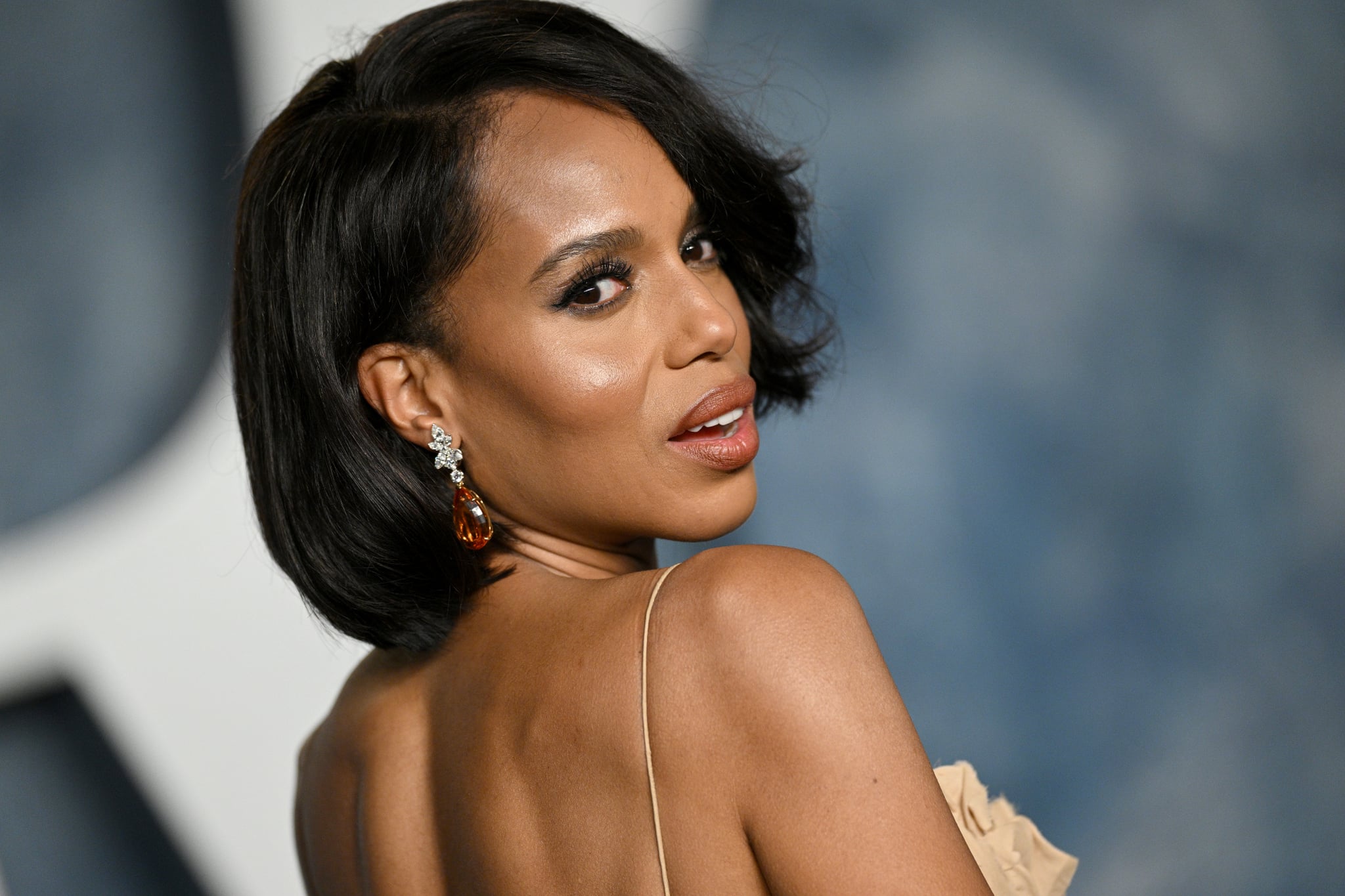 Like much of the internet, Kerry Washington has hopped on the "Wes Anderson" TikTok trend. On April 30, the "Scandal" star shared a video of her Pilates session at Erika Bloom Pilates in New York City that took place at exactly 8:37 am. "Pilates but make it artsy," she wrote in the caption.
Though this could be just any Pilates session, we have a sneaking suspicion it was done in prep for the 2023 Met Gala, which takes place today. After all, it seems to be a sort of ritual for Washington, who also hit the Pilates studio ahead of the gala last year. She also shared that workout, titled "Pre #MetGala moves", on TikTok.
Soundtracked fittingly by Alexandre Desplat's "Obituary," Washington's most recent TikTok shows her carefully moving through moves on a Pilates reformer, including ones that target the back, core, and glutes. Her 2022 routine was similarly all about compound movements that hit just about every muscle group in her body.
In both videos, the 46-year-old actress worked out at Erika Bloom Pilates studio, which spotlights "conscious movement" and "healthy posture" in its methodology. And from Washington's videos, it certainly looks like maintaining good form is top of mind. You'll notice Washington's engaged core while pulling the straps in a back fly and doing heel taps, her neutral spine while doing squats, and her strict alignment while doing side-lying glute kickbacks on the reformer — all maintained thanks to constant cueing and adjustments from Bloom.
These minuscule corrections can make a surprisingly big difference in getting the most out of any workout, but especially Pilates, which is so focussed on small, targeted movements. The result? A low-impact workout that may look simple and straightforward, but creates a burn and strengthens intentionally unlike any other — minus the wear-and-tear of high-impact exercises.
If you're wondering about the pieces of equipment Washington uses throughout both workouts, they're called Pilates reformers. The reformer is a tool used in Pilates that consists of a movable, sliding platform (called a carriage) on a bed-like frame and features springs, resistance bands, shoulder blocks, and a foot bar. The goal of using a reformer is to provide resistance, aid in proper form, and help you activate your muscles while keeping the workout easy on your joints and modifiable.
Washington is probably well aware of these Pilates benefits. The actress has done Pilates for years, telling Women's Health that "Pilates has allowed me to be focussed on my appearance and my health in ways that are not abusive or critical." That was all the way back in 2012, and it looks like her passion for the workout is still going strong.
She's not the only celeb who practices, either. Singer Rita Ora's pre-Met Gala workouts included both Pilates and strength training. Martha Stewart does Pilates three times a week. And actress Scarlett Johansson recently swapped heavy lifting for Pilates.
Feeling inspired? There are plenty of ways to try a workout similar to Washington's, even if you don't have access to a fancy reformer. For one, you can try simulating reformer Pilates at home without a reformer by using things like towels, sliders, or resistance bands. Or, you can try an equipment-free mat Pilates class instead; here are 13 YouTube Pilates workouts that are perfect for getting started.
If you want to try practicing Pilates with Washington's trainer, Bloom, you can tune into live and on-demand workouts on her streaming platform Erika Bloom Digital from $46/month.
Even if you're not going to the Met Gala, with the right Pilates workout you can at least feel like you are.
— Additional reporting by Maggie Ryan
Image Source: Getty Images / Lionel Hahn