Lewis Capaldi Was Relieved to get Tourette's Diagnosis
Lewis Capaldi Was Relieved to Get Tourettes Diagnosis: "At Least I Know It's Not Life-Threatening"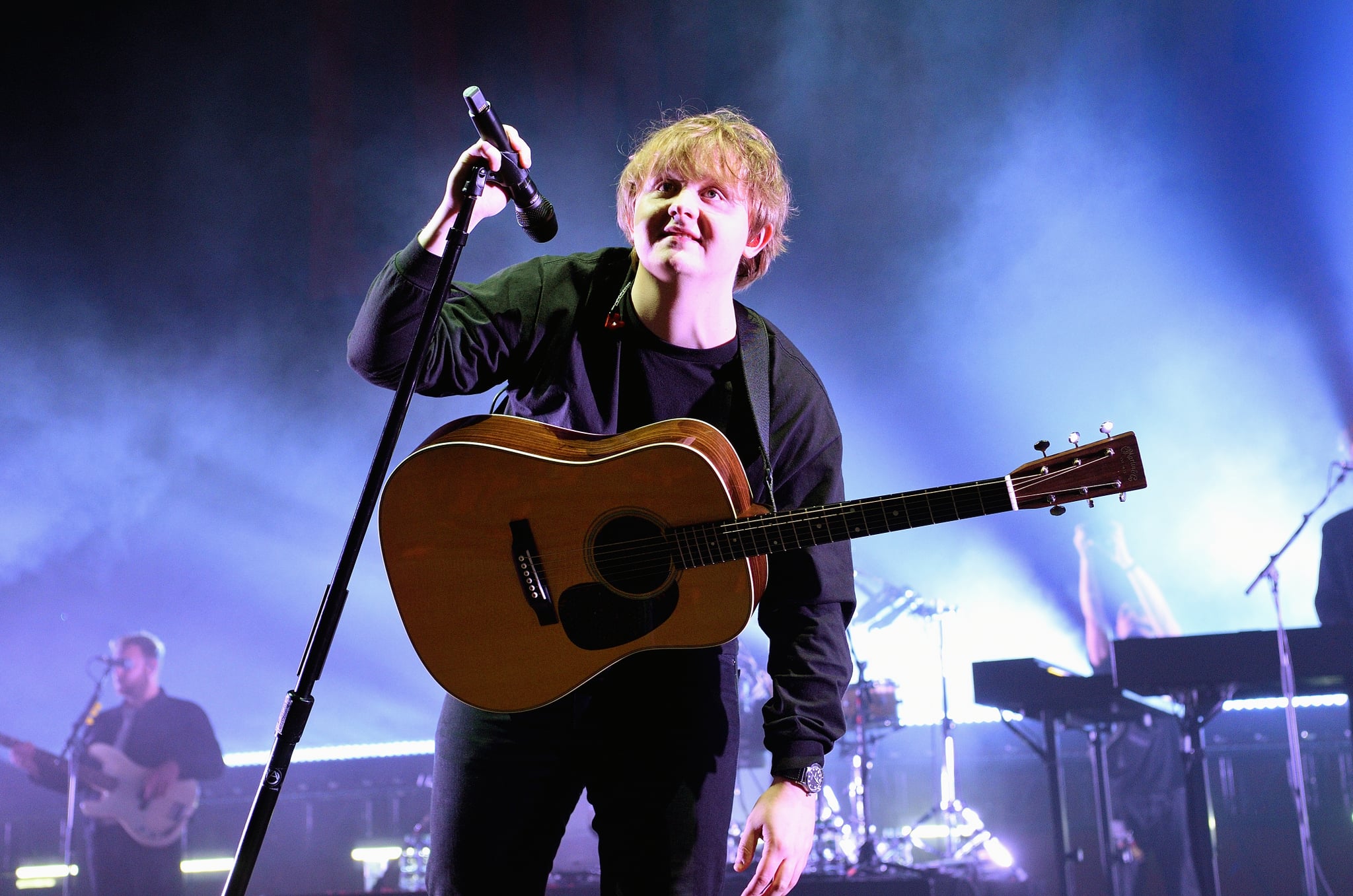 Image Source: Getty/Gus Stewart/Redferns
Lewis Capaldi has continued to discuss living with Tourette's Syndrome, admitting the relief he felt when he finally got the diagnosis. "When the Tourette's diagnosis came through, I thought 'oh thank god for that'. At least I know and it's not life threatening, and everything's still good to go," he said on "This Morning" on 24 March. The "Forget Me" singer was on the ITV show to promote his upcoming Netflix documentary, "How I'm Feeling Now", in which he gets vulnerable about his mental health struggles and the pressure of being in the public eye.
During the feature-length film, Capaldi touches upon his condition and told Alison Hammond and Dermot O'Leary on the "This Morning" sofa that he originally worried that his symptoms were something more sinister. "Im a hypochondriac," he admitted, adding that he was suffering from vertigo at the time of the interview. "I went to the doctor for it, I thought I was dying. I immediately think death. It's like more than worry, it's an all-consuming doom," he said.
"Some days it's more painful than others, sometimes it's quite uncomfortable but I guess that's it . . . It comes and goes."
Capaldi revealed he had been diagnosed with Tourette's Syndrome in September 2022, revealing to his social media followers that he was slowly getting used to living with his "painful" symptoms. Speaking during an Instagram Live, the 26-year-old singer said that he had decided to speak publicly about his diagnosis because he wanted his fans to be aware of his "shoulder twitches". He said, "I wanted to speak about it because I didn't want people to think I was taking cocaine or something. My shoulder twitches when I am excited, happy, nervous or stressed. It is something I am living with. It is not as bad as it looks. It's a new thing. I haven't really learnt much about it."
Tourette's Syndrome is an inherited neurological condition that causes a person to make involuntary sounds and movements called tics. Tics can include things like blinking, sudden jerking of the head or limbs, jumping, grunting, whistling, tongue clicking, animal sounds, and — in one in 10 cases — swearing. Tourette's Syndrome can often start in childhood, and the symptoms tend to improve over time or go away entirely by adulthood. The condition cannot be cured, but treatment such as medicine or behavioural therapy can help to manage the symptoms.
"When they told me, 'We think you've got Tourette's', I was like, 'Do you know what, that makes so much sense' . . . I thought I had some horrible degenerative disease so I'll take Tourette's," he revealed. Capaldi has been treated with Botox injections to freeze muscles and control his tics. He said, "I got Botox in my shoulder to stop it moving but I'm learning new ways to cope all the time . . . Some days it's more painful than others, sometimes it's quite uncomfortable but I guess that's it . . . It comes and goes. Sometimes I can go months without doing it." The singer-songwriter experienced a flare-up of Tourette's on stage in Berlin in Feb. His fans stepped in to help him finish hit hit song "Someone You Loved" in a truly heartwarming moment.
Capaldi isn't the only famous person to open up about their struggles with Tourette's, either. Billie Eilish discussed living with the "exhausting" condition in an exclusive interview with David Letterman last May. Tourette's Syndrome affects just over 300,000 children and adults in the UK.