Lume Natural Deodourant Review
It Took a Long Time, but I Finally Found a Natural Deodourant That Works
As POPSUGAR editors, we independently select and write about stuff we love and think you'll like too. If you buy a product we have recommended, we may receive affiliate commission, which in turn supports our work.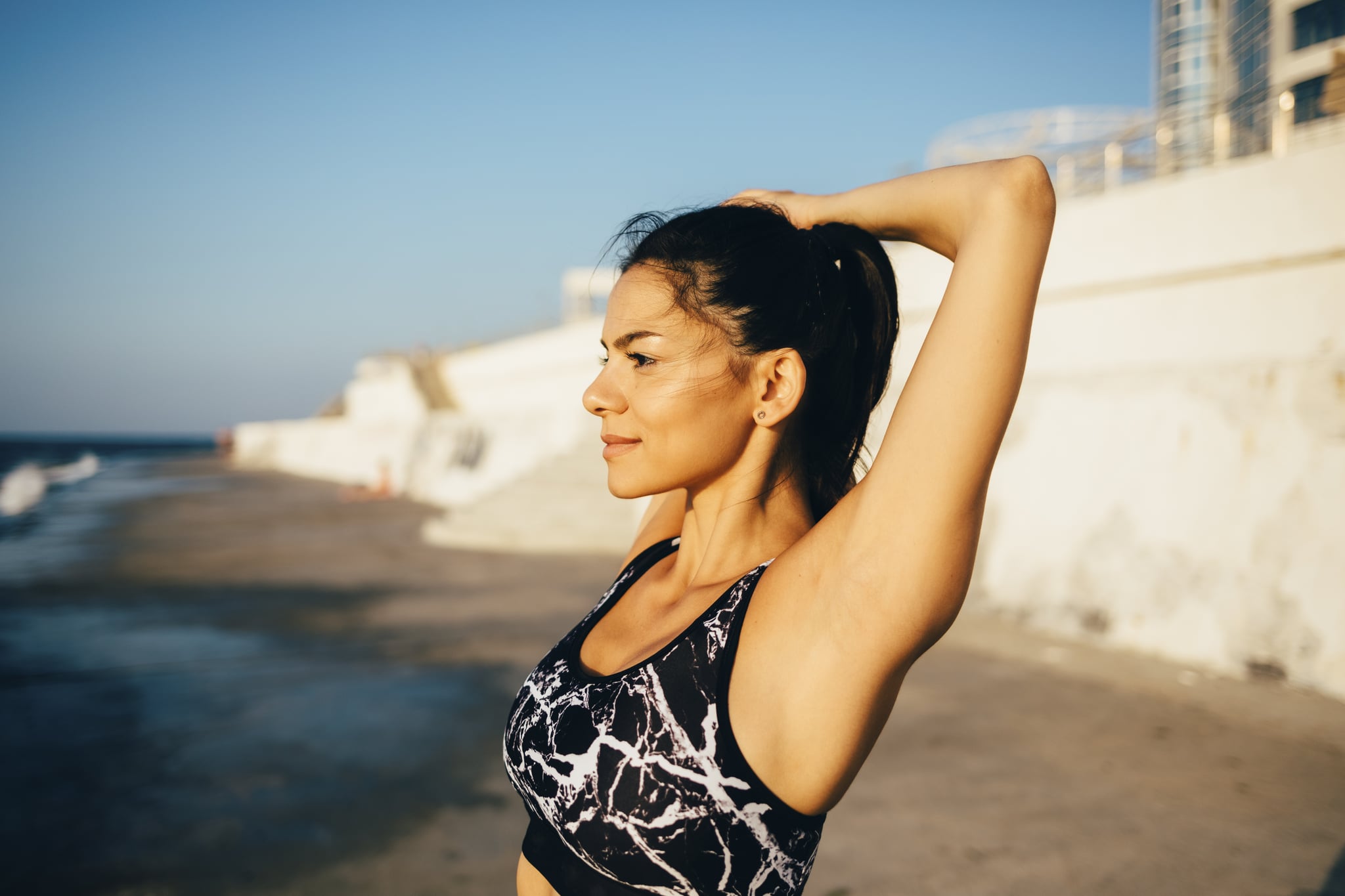 I might as well just kick this off by stating the truth. I've become smelly. I don't even have to work out for the odour to develop under my arms — I just have to be awake and breathing. It's nasty. I don't want to walk around stinky, so I tried many natural deodourants and antiperspirants to try to remedy this problem. And, after a lot of trial and error, I finally found one that works.
I try my best to buy products that are both cruelty-free and natural. In the stink department, however, it can be tough to find something natural that actually works. The first few deodourants I bought only camouflaged my awful smell (for like, an hour), and I still sweat profusely while just checking my email. Finally, out of desperation, I threw out a message in my friend group text: "OK, ladies," I typed. "I know this is gross, but I straight up stink now. Anyone have any recs for a natural deodourant?"
My friends began flooding the feed: "I need one, too!" Finally, our favourite sweaty friend said, "YES, try Lume." She told us how she fell in love with this natural product immediately and sent a photo. I bought a stick right away.
The best thing about Lume is that it can be applied to your feet, armpits, and private parts — a triple threat! You can also buy it in a tube or deodourant stick. I prefer the tube, because you can more easily control how much or little deodourant you use on your designated areas. Lume's site claims that it can stop the stink for up to 72 hours, and I can attest that this is true. I know, it sounds too good to be true, but it's really that great. According to the brand, in clinical tests, the deodourant was found to control odour six times longer than its leading natural competitors — and considering I've tried what feels like every natural deodourant on the market, I can believe it.
There are so many scents to choose from that I suggest starting with a variety pack, like the Lume Sun & Sand Sampler Box ($30, originally $35), which contains five mini deodourant tubes. I didn't do that initially, but luckily, my friend gave me the ones she didn't really like so I got to experiment. My favourite scent, by far, is Clean Tangerine. Be warned that it's strong, but if you like citrus flavours, you'll like this, too. So, if you've got a stinky problem like me, give Lume a shot. I hope it works for you!