MLB Players Sit Out Games After Jacob Blake Shooting
Milwaukee Brewers Lead the Way as MLB Players Sit Out Games After Jacob Blake's Shooting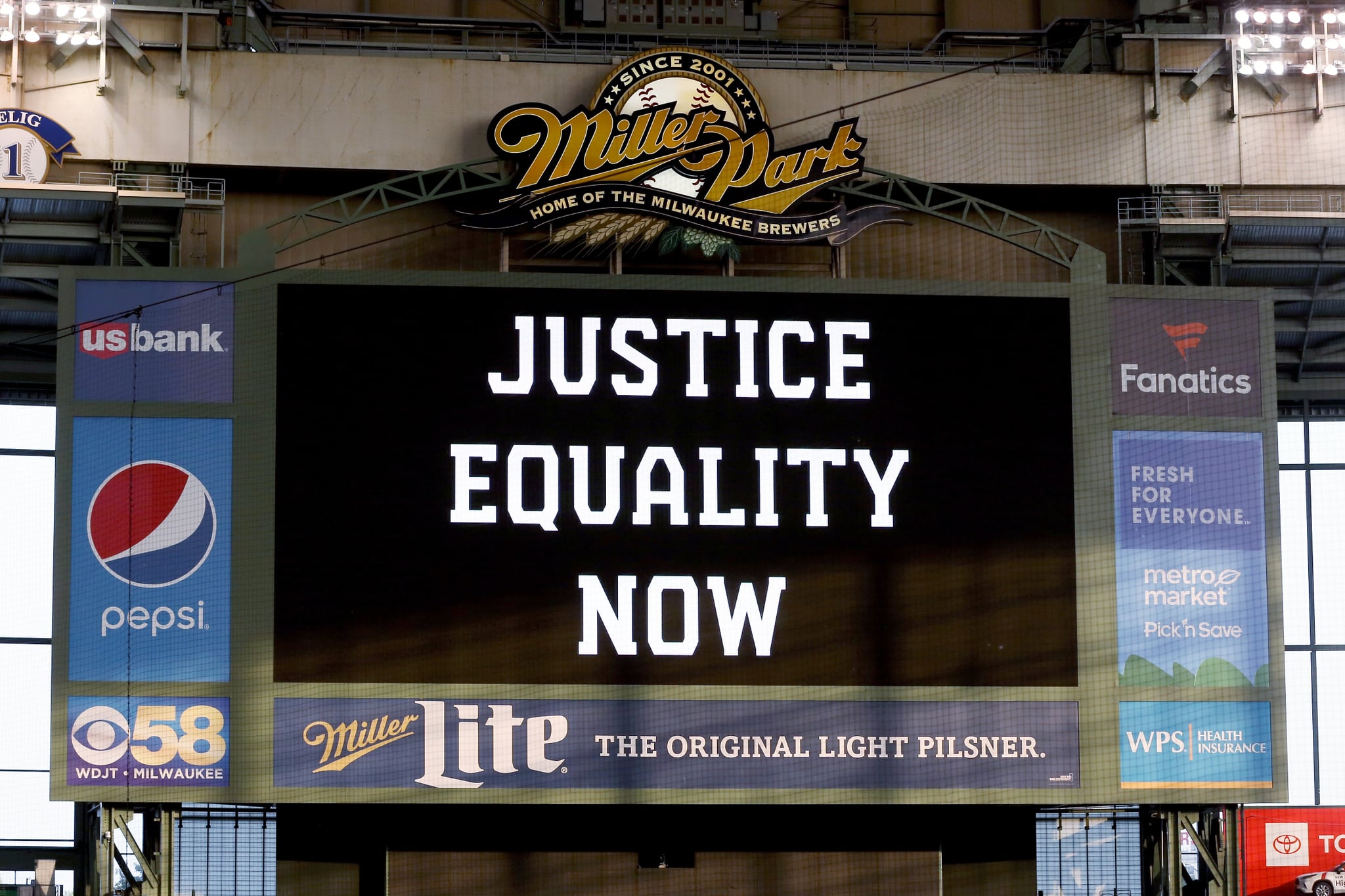 MLB players are sitting out in at least two games tonight, a decision made following the police shooting of Jacob Blake on Aug. 23. Blake was shot multiple times outside his car in Kenosha, WI, with his three children still in the vehicle. His father said the bullets severed Blake's spinal cord and shattered several vertebrae, leaving him paralyzed from the waist down.
The games being boycotted are the Cincinnati Reds and Milwaukee Brewers game at Miller Field in Milwaukee, and the Seattle Mariners and San Diego Padres game at San Diego's Petco Park. According to MLB.com writer Adam McCalvy, the Brewers agreed unanimously to the boycott, which follows the Milwaukee Bucks' boycott of their playoff game earlier today. The Bucks' decision led to the NBA postponing all three playoff games on today's schedule.
Speaking about the Bucks' decision earlier today, Brewers pitcher Josh Hader called the boycott "an enormous stand. It's more than sports... This is a time where we need to, really, not stay quiet and show and empower our voices."
The MLB has yet to release a statement about the boycotted games or the fate of the league's other scheduled games, but ESPN's Jeff Passan reported that other teams were discussing sitting out as well.
In a joint statement, the Brewers and the Reds stated, "The players from the Brewers and Reds have decided to not play tonight's baseball game. With our community and our nation in such pain, we wanted to draw as much attention to the issues that really matter, especially racial injustice and systemic oppression."
On Twitter, Mariners second baseman Dee Gordon released a powerful statement as well. "There are serious issues in this country. For me, and for many of my teammates, the injustices, violence, death and systemic racism is deeply personal. This is impacting not only my community, but very directly my family and friends. Our team voted unanimously not to play tonight," he wrote. "Instead of watching us, we hope people will focus on the things more important than sports that are happening."