Aperol Spritz Alternative in a Can Summer Drink
A Canned Aperol Spritz Alternative Just Landed in the UK, and Summer Has Officially Arrived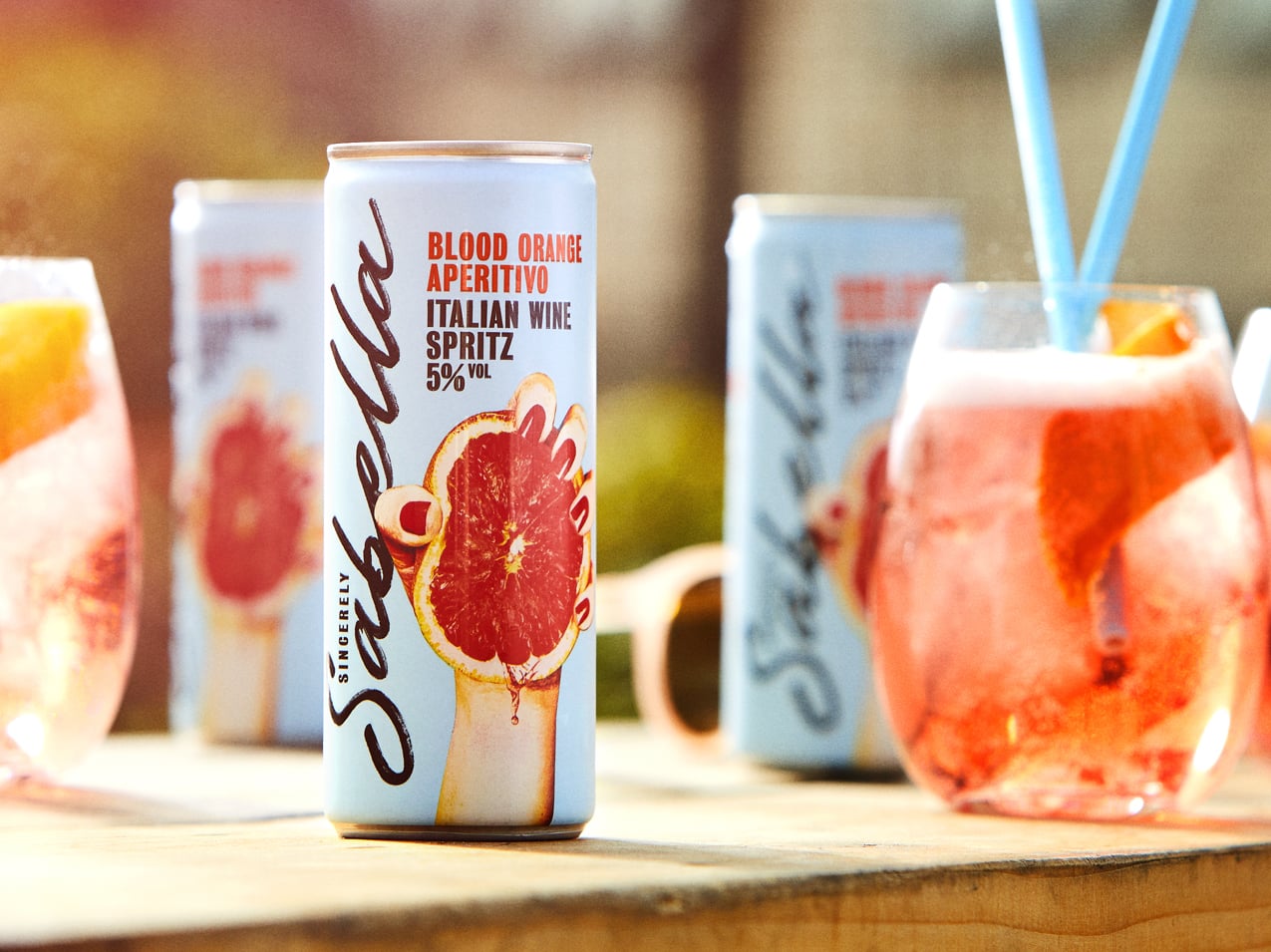 The ultimate Summer drink has just launched in the UK, and it's perfectly timed for the heatwave forecast for next week. Thanks to Sincerely Sabella, you'll be sipping sparkling wine spritz (it reminds us of a certain Italian aperitivo) straight from the can all Summer long. The drink is a blend of Italian white wine, water, a touch of blood orange juice, and a hint of bitters for that signature spritz flavour.
Founder Kendra Kuppin noticed a huge gap in the ready-to-drink offerings in London. "We were challenged to create a product that addressed the growth in wine and spirits, and discovered there was a very real desire for lower alcohol products, decreased formality, and movement towards high quality convenience products," Kendra says. In summary, she understood our need for delicious alcoholic beverages that are easy to transport in your handbag to the park on a sunny day, and with a low chance of spilling. Enter: Sincerely Sabella's sparkling wine spritz.
This spritz is a light, refreshing low-alcohol alternative you'll be able to find at 60 locations across London to begin with, before it hits the virtual shelves of Ocado later in the Summer. You can locate your closest stockist here.
Image Source: Sincerely Sabella