Facts About Cadbury Chocolate
11 Facts About Cadbury That'll Change How You Look at Dairy Milk Forever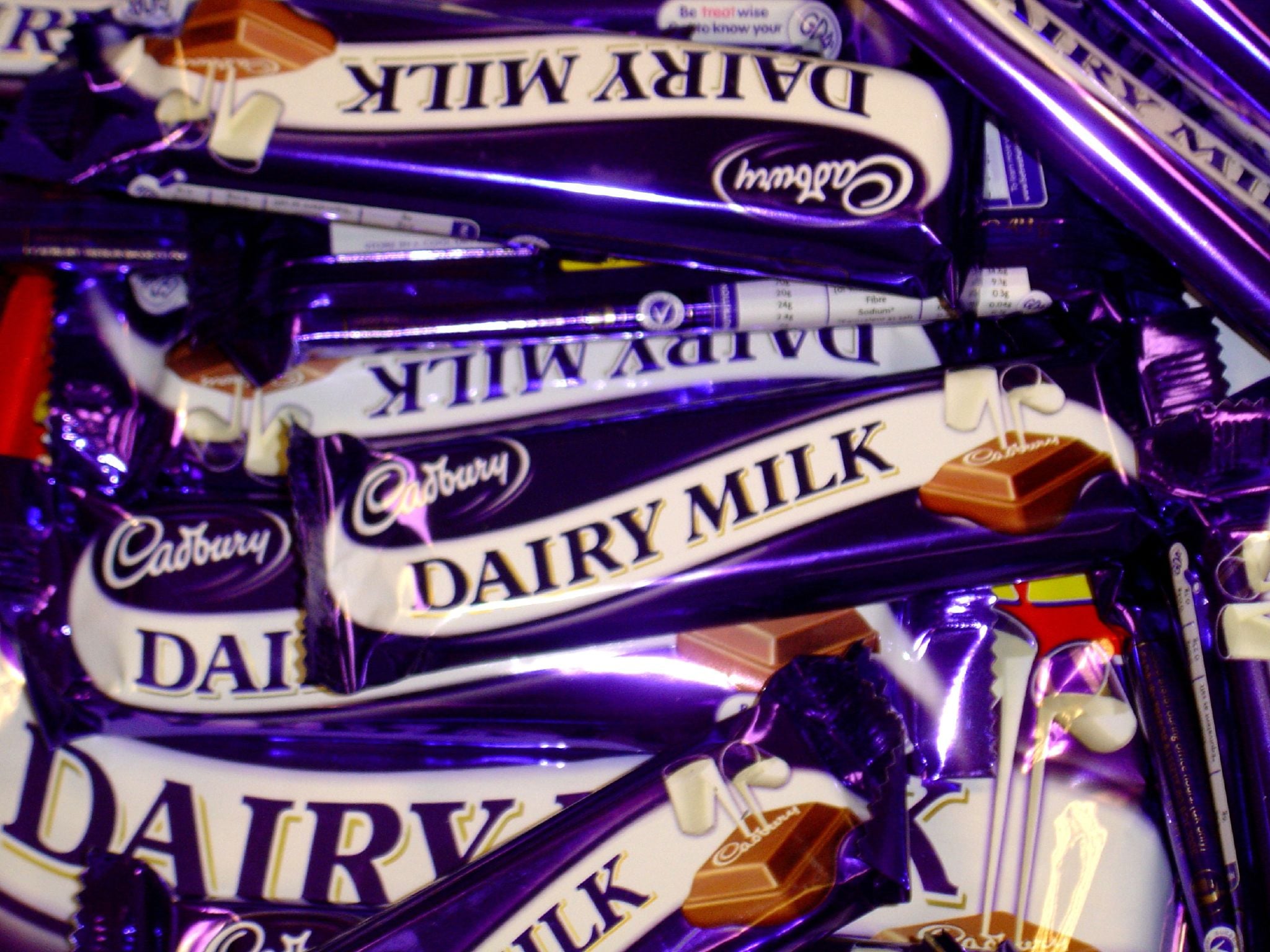 Image Source: Flickr user Carl Smith
Calling all chocolate fans: take a break from whipping up delicious Creme Egg recipes and covering your toast in Double Decker spread to learn a bit more about the iconic company behind the tastiness. Cadbury has been churning out chocolate treats for nearly 200 years and has created more than a few fascinating facts along the way. Read on to discover 11 things about Cadbury that'll give you a whole new perspective on the chocolate company.
The founder started his business based on healthy alternatives
It's strange to associate chocolate with good health now, but when John Cadbury set up his grocer's shop in 1824, he wanted to sell products that were a healthy alternative to alcohol. So he made his own cocoa and drinking chocolate with a mortar and pestle. He was a Quaker and believed that alcohol was bad for society.
The owners created a whole village for their workers
After setting up his manufacturing company in 1831, John Cadbury handed over the business to his sons Richard and George Cadbury in 1861. In 1879, they moved it from Birmingham City Centre to the countryside. They set up Bournville Village, a "Factory in a Garden" that got its name from the trout stream in the greenfield site called the Bourn, and the French word for town, ville.
Alcohol was banned in Bournville
Because of the Cadburys' Quaker beliefs about temperance, alcohol was banned in Bournville in 1895 in a bid to help workers keep healthy. But in 2015, Birmingham City Council granted permission for a shopkeeper to sell alcohol. However, Bournville Village Trust responded by saying the alcohol ban remained in place, as the off-license shop counter was outside the historic boundary of the Bournville Estate.
A "99" Flake has nothing to do with its price
There's an interesting story behind the "99". If you thought it was because the ice cream with the chocolate Flake in it cost 99p, think again. Ice creams were mainly sold as wafers in the late 1920s, and Italian ice cream makers in County Durham wanted to introduce other lines to increase their sales. They started selling Flakes with theirs, and it proved very popular. So popular that Cadbury produced a special size of Flake to fit the sandwich, and soon the cornet with the Flake took over. When Italy had a monarchy, the King had a special guard of 99 men, so anything very special was known as "99" — hence how the "99" Flake got its name.
A mode of transport inspired a product's name
Have you ever wondered where the Double Decker got its name from? Give yourself a high five if you guessed it was to do with the double-decker bus. The "British obsession" with that form of public transport in the 1970s was the inspiration behind the name.
It had a very fashionable collaboration
The British chocolatier teamed up with a British fashion brand to bring five of its iconic chocolate bars straight to your wardrobe. The House of Holland x Cadbury collaboration paid homage to the Boost, Crunchie, Double Decker, Twirl, and Wispa in a capsule collection of five unisex t-shirts, and all profits went to The Prince's Trust.
You can put your face on a bar
Forget Willy Wonka and his Golden Tickets; what about putting your own face on a bar of Dairy Milk or a box of Milk Tray? At Cadbury Gifts Direct, you can upload images and messages to the front and back of your very own personalised products.
The factory is a visitor attraction
Such is the pull of the chocolate that visitors flock to the factory in Birmingham to visit Cadbury World. Due to food regulations they can't open up the entire factory to the public, so you won't get to actually take a tour of the inner workings. Rather, you'll go on a self-guided exhibition tour of chocolatey zones in the visitor centre, where you'll learn about the company's history and how the confectionery is made. There's also a Bournville Experience museum and 4D Chocolate Adventure.
It has a charitable foundation
The Cadbury Foundation was set up in 1935 to recognise how the company's founders invested in the welfare of their employees and the community. The Foundation's ethos is "helping others to help themselves," and it focuses on big projects to do with skill development, employee passions, and the Olympic and Paralympic legacy. It supports charities that are situated close to its sites in the UK and Ireland, so that colleagues can contribute their time and skills.
There's a reason not all bars taste the same
Have you ever been convinced you've had a Cadbury product that tasted a bit different from the norm? You're not delusional. There are reasons why the taste can differ. Sometimes ingredients are sourced from different areas of the country, and milk in particular can taste different if it's from a different place. The way chocolate is stored can also affect the taste, with warm environments leading to staleness more quickly than refrigerated places.
Dairy Milk once looked very different
When you think of a bar of Dairy Milk, you picture the purple wrapper. But it wasn't always that way. When the product launched in 1905, it was in a pale mauve continental style parcel wrap with red script. It wasn't until 1920 that the full Dairy Milk range became purple and gold.