Michael B. Jordan and Martinelli's Apple Juice
Michael B. Jordan Fanboyed Over a Delivery of Apple Juice, and Honestly, Same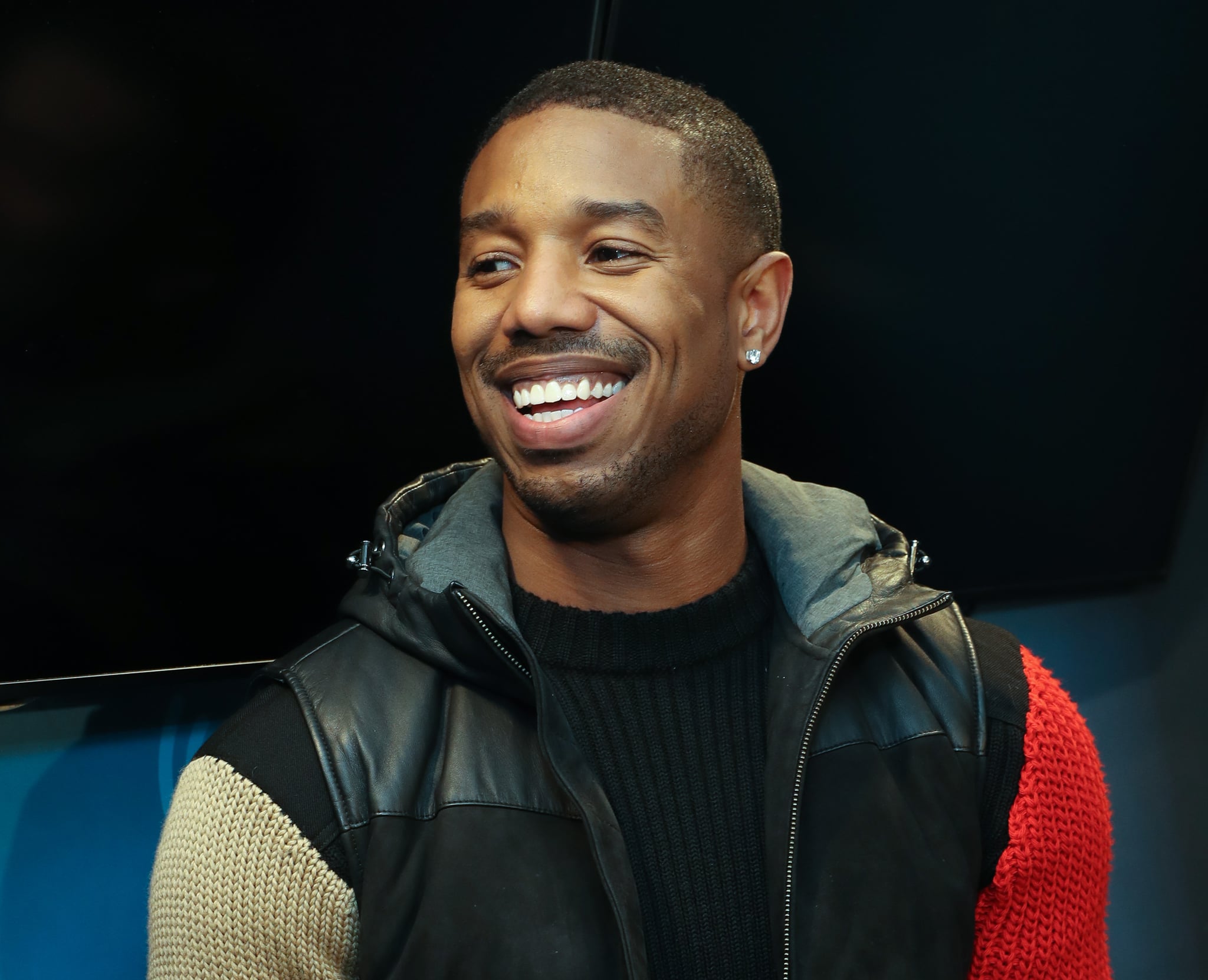 There are some things in life that just can't be explained, and one of those things is an obsession with Martinelli's apple juice. Is it because the sugary beverage comes in an ultrasleek glass bottle with the perfect amount of liquid or because it's been a Sunday morning brunch staple in my house my entire life? I don't know. But Martinelli's has got the juice, and I'm obsessed. So, dear reader, you can only imagine my level of excitement when my pseudo boyfriend and fellow Aquarius Michael B. Jordan professed his mutual love for the apple juice brand on his Instagram story, leaving me with yet another reason to swoon.
Since starring in the recent Marvel hit Black Panther, the 31-year-old actor has stolen the hearts of just about everyone with an aorta, including the masterminds at Martinelli's. (If you must know, I've been crushing on him since his days as Vince Howard in Friday Night Lights — sorry, Riggins.)
Once the brand of beloved apple juice found out how much Michael loves its juice, the company quickly sent him a box of the product, which we're deeming "Michael's Secret Stuff," with a sweet note about their mutual love, seen below. We absolutely don't blame him for joking about receiving a "lifetime supply" — we'd totally try to manifest that into reality if we were him. Stars, they're just like us.