Why the Edge Piece of Brownies Is Unquestionably the Best
Crispy, Gooey, and Chocolatey, Brownie Edge Pieces Are Undeniably the Best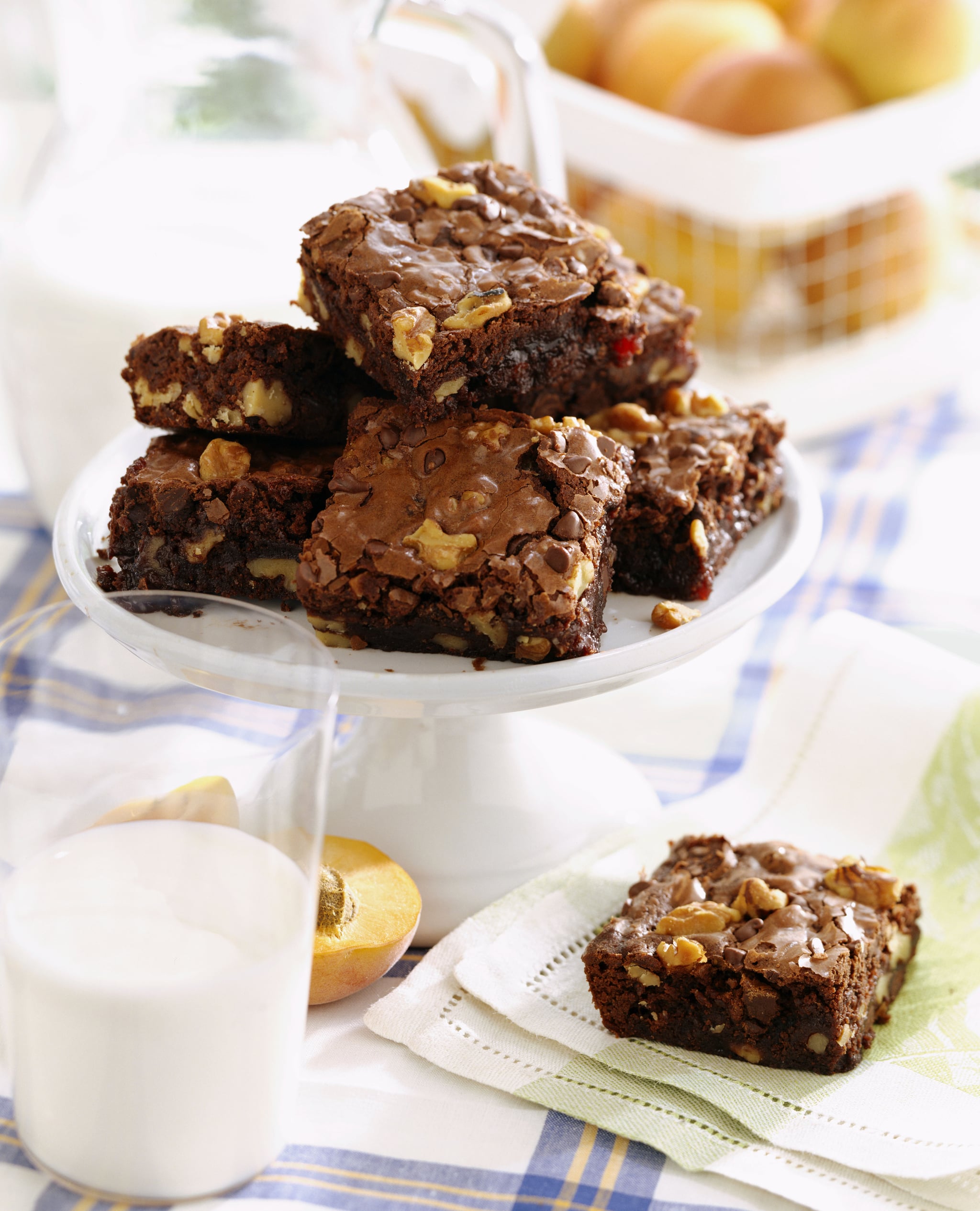 Whether they're fudgy and rich or packed with chocolate and nuts, brownies are kind of the perfect dessert, if you ask me. They fill the house with an unmistakably mouthwatering scent and somehow manage to be crumbly and moist at the same time. Despite their sweet perfection, brownies do bring up one age-old question that has my family practically wrestling each other over the baking pan every time I whip up a batch: "What section of the brownie tray is the best?"
As someone who's eaten a lot of brownies in her life, I would never shy away from a wonderfully crunchy corner piece or an ooey gooey centre piece hot out of the oven. But, when it comes down to it, edge pieces are the real star of the show. Often overlooked, edge pieces are a happy medium between the moist centre and the crispy corners, adding just a little bit of crunch to the warm, chocolatey goodness.
I don't want to have to reach for a fork because it's too soft to eat with my hands; and I definitely don't want the sometimes overcooked corners that leave more crumbs on my shirt than in my mouth.
Now, my dad might argue that edge pieces are nothing compared to centre pieces, which are clearly superior because they're cakey, soft, and melt in your mouth. Not to mention, the centre pieces tend to be gold mines for mix-ins like chocolate chips, walnuts, or mini marshmallows. My mom, on the other hand, would say that corner pieces are truly where it's at, because what's dessert without a little bit of crunch? The crispy to soft edge ration is perfectly 50/50, and there are only four corner pieces for any batch of brownies, making them the rarest — and thereby tastiest — treat.
But, when I reach for a brownie, I don't want to have to grab a fork every time because it's too soft to eat with my hands; and I definitely don't want the sometimes overcooked corners that leave more crumbs on my shirt than in my mouth. I want a dessert that's mostly soft and gooey but that also has a little bit of crunch and substance to it. I want a dessert that's rich and chocolatey, but that doesn't fall apart in my hand. And, most of all, I want a brownie that makes me want to reach for a second piece ASAP. That's why I highly recommend two things for all edge brownie-lovers: this maze-like brownie pan that only make edge pieces and my go-to recipe for vegan almond butter brownie's by Simply Quinoa. The combination of the ingenious pan design and the moist brownie batter makes for perfect edges every time.
At the end of the day, all brownies — including blondies and slutty brownies — are delicious as long as they're made with a little bit of love. But, if you put a hot tray and a cold glass of milk in front of me, you can bet I'm reaching for an edge piece every time. Check out the full recipe ahead, and order an all-edge pan for yourself to create the ultimate edge piece brownies.
Easy Vegan Almond Butter Brownies
Simply Quinoa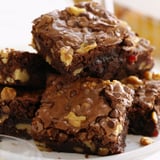 Ingredients
1/4 cup coconut oil, softened
3/4 cup creamy almond butter
3/4 cup coconut sugar
2 flax eggs (2 tablespoons flaxseed meal + 5 tablespoons water)
1 tablespoon almond milk
1 teaspoon vanilla extract
2/3 cup toasted quinoa flour
1/3 cup cacao powder
2 teaspoons baking powder
Pinch of sea salt
1 cup dairy-free chocolate chips
Directions
Preheat your oven to 350° Fahrenheit.
Whisk together your flax eggs and let them sit for at least 5 minutes.
Line an 8 x 8 baking pan with parchment paper and set it aside.
Using a whisk or hand mixer, beat together the coconut oil and almond butter until creamy.
Add the sugar, vanilla, flax eggs, and almond milk, and beat until combined.
In a medium-sized bowl, whisk together the dry ingredients and add them to the wet ingredients, mixing until fully incorporated.
Fold in chocolate chips.
Transfer the batter to the prepared baking pan and smooth it out with a spatula.
Bake the brownies on the center rack for 22 to 25 minutes.
Let the brownies cool completely in the pan before cutting them into squares, and enjoy!
Information
Category

Brownies, Desserts

Yield

16 brownies

Prep Time

5 minutes

Cook Time

25 minutes

Total Time

29 minutes, 59 seconds
Nutrition
Calories per serving

212 per brownie