The Emperor's New Groove: Kronk's Spinach Puffs Recipe
These Simple Spinach Puffs Inspired By The Emperor's New Groove Are Kronk's Dream Come True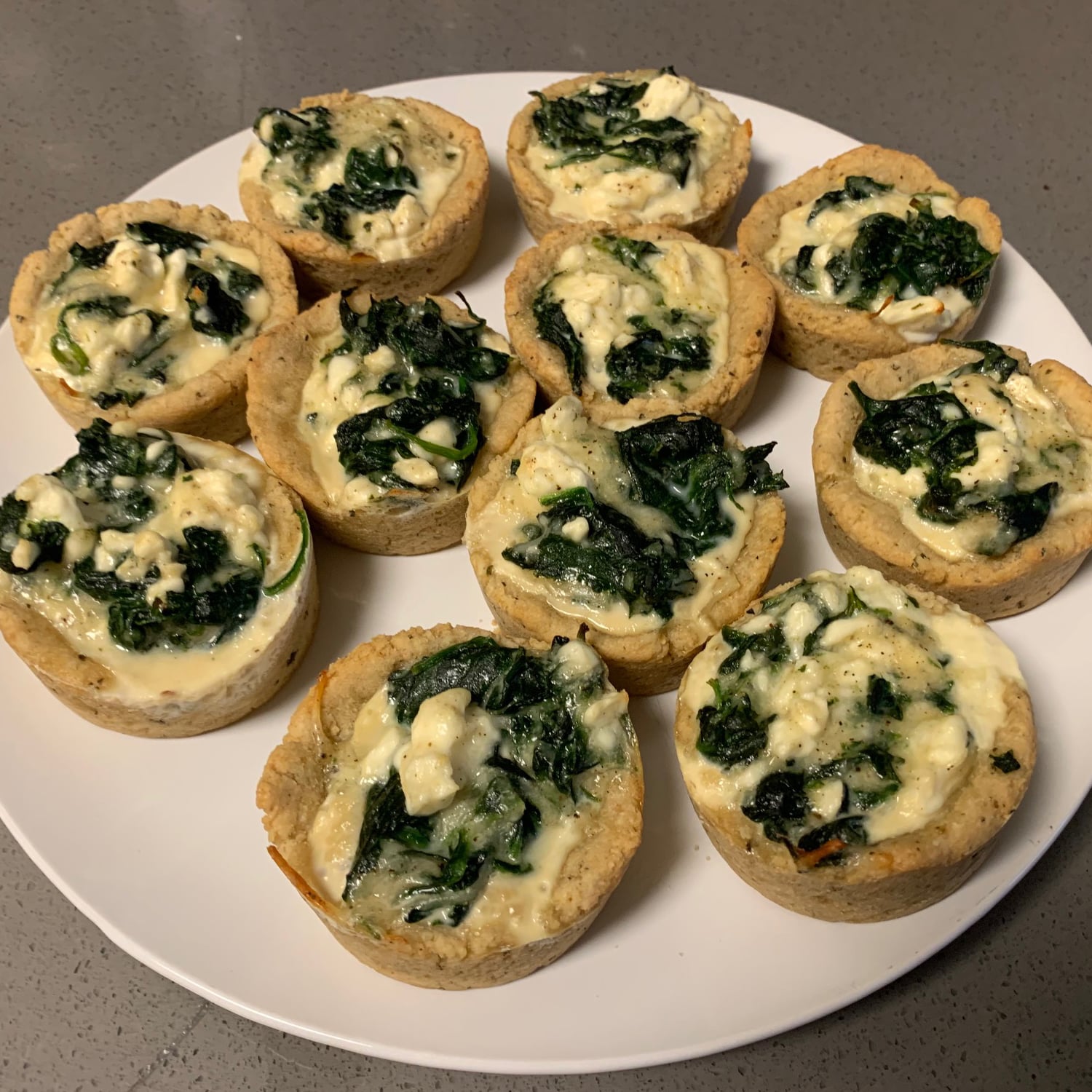 As a kid, there were countless cartoon foods that caught my eye and made me wish I was animated for just a minute, so I could see if they really tasted as good as they looked. The grey stuff from Beauty and the Beast, the cheesy pizza from An Extremely Goofy Movie, those snow cones from Lilo & Stitch, and Kronk's spinach puffs from The Emperor's New Groove. Now, 20 years later, I've decided to make my own version of the classic Disney treat in cup form for my snacking convenience.
Kronk probably made his spinach puffs with several different cheeses, the finest puff pastry, and a little a lot more finesse. But I used what I had in my pantry to make these delicious-looking cartoon appetizers into a treat I could enjoy without transforming into a llama, and I have to say, I'm pretty satisfied. Keep reading to see just how easy it is to whip up a batch of these cheesy spinach bites for yourself and enjoy them next time you decide to have a Disney movie marathon.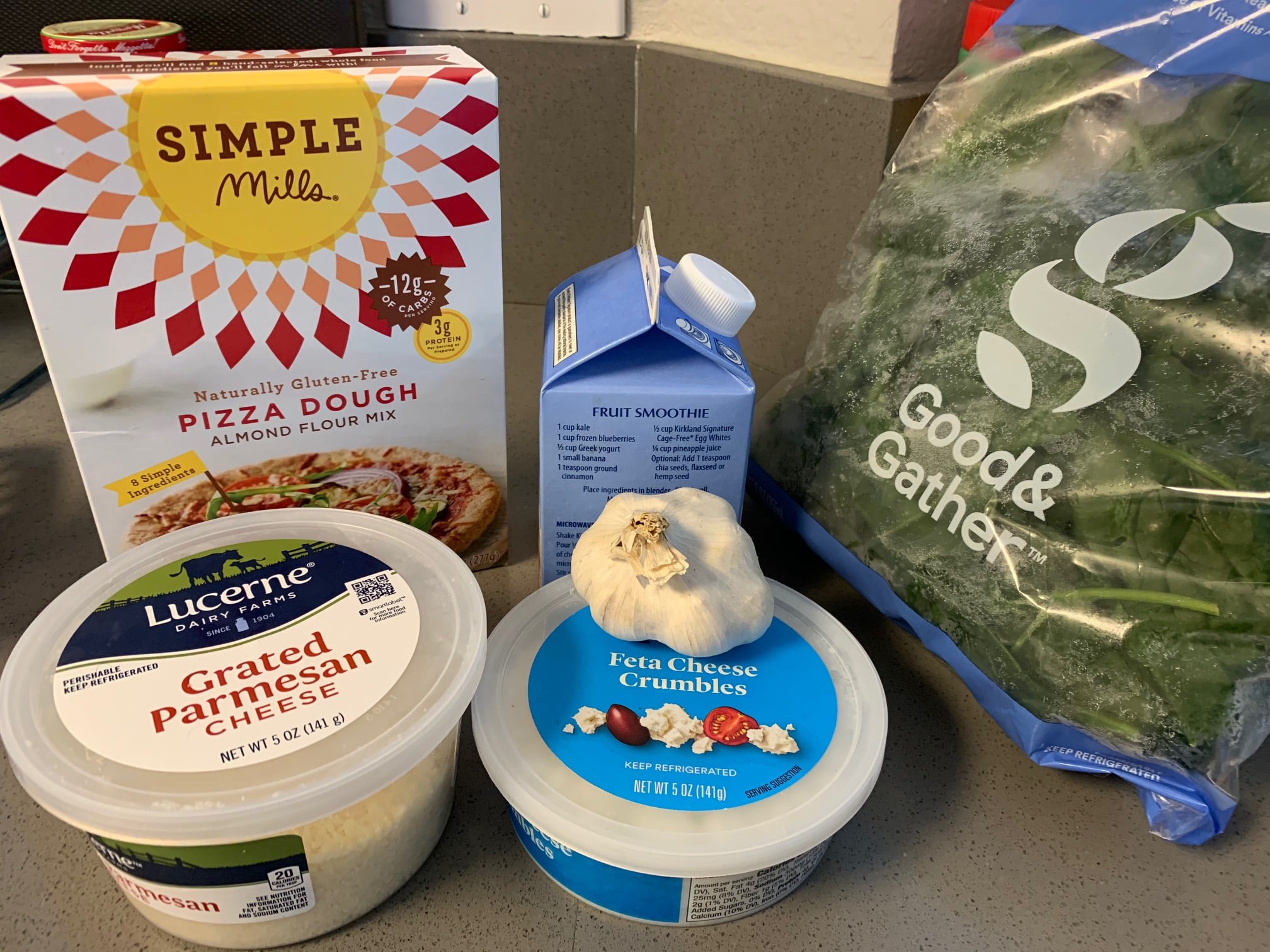 Spinach Puff Cups Inspired By The Emperor's New Groove
Chanel Vargas / POPSUGAR Food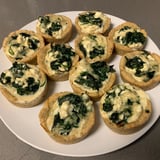 Ingredients
For the Dough:
1 box pizza dough mix (pre-made pizza dough)
2 tablespoons apple cider vinegar
1 tablespoon olive oil
6 tablespoons water
For the Spinach Filling:
1/2 cup parmesan (shredded or grated)
1 tablespoon olive oil
1 cup feta cheese
5 ounces spinach
2 cloves garlic
1 egg white
Directions
Preheat your oven to 350°F.
Make your pizza dough according to the directions on the box. For the gluten-free Simple Mills dough, combine the entire contents of the box in a large bowl with the water, olive oil, and apple cider vinegar. Set the dough aside for five minutes. (Skip this step if you're using pre-made pizza dough.)
Add one tablespoon of olive oil to a medium saucepan along with the entire five-ounce package of fresh spinach. Sautée the spinach until it is partially wilted but still bright green in color. Let the spinach cool.
In a medium-sized bowl, add the parmesan, feta crumbles, diced garlic cloves (or garlic granules), and the egg white. Combine with salt and pepper to taste.
Let the cheese mixture chill in the refrigerator for five to ten minutes.
While the cheese mixture is cooling, evenly press the pizza dough into greased cupcake molds.
Bake the dough for five minutes.
As the dough bakes, remove the cheese mixture from the refrigerator and mix in the cooled spinach.
Evenly spoon the cheese and spinach mixture into the partially baked dough cups, adding about two tablespoons of mixture per cup.
Bake for 15 more minutes and enjoy!
Information
Category

Appetizers, Finger Foods

Yield

15 Spinach Puff Cups

Prep Time

20 minutes

Cook Time

20 minutes

Total Time

39 minutes, 59 seconds
Image Source: POPSUGAR Photography / Chanel Vargas