Glazed Cherry Bread Recipe With Photos
This Glazed Maraschino Cherry Bread Is Beautifully Pink and Totally Delicious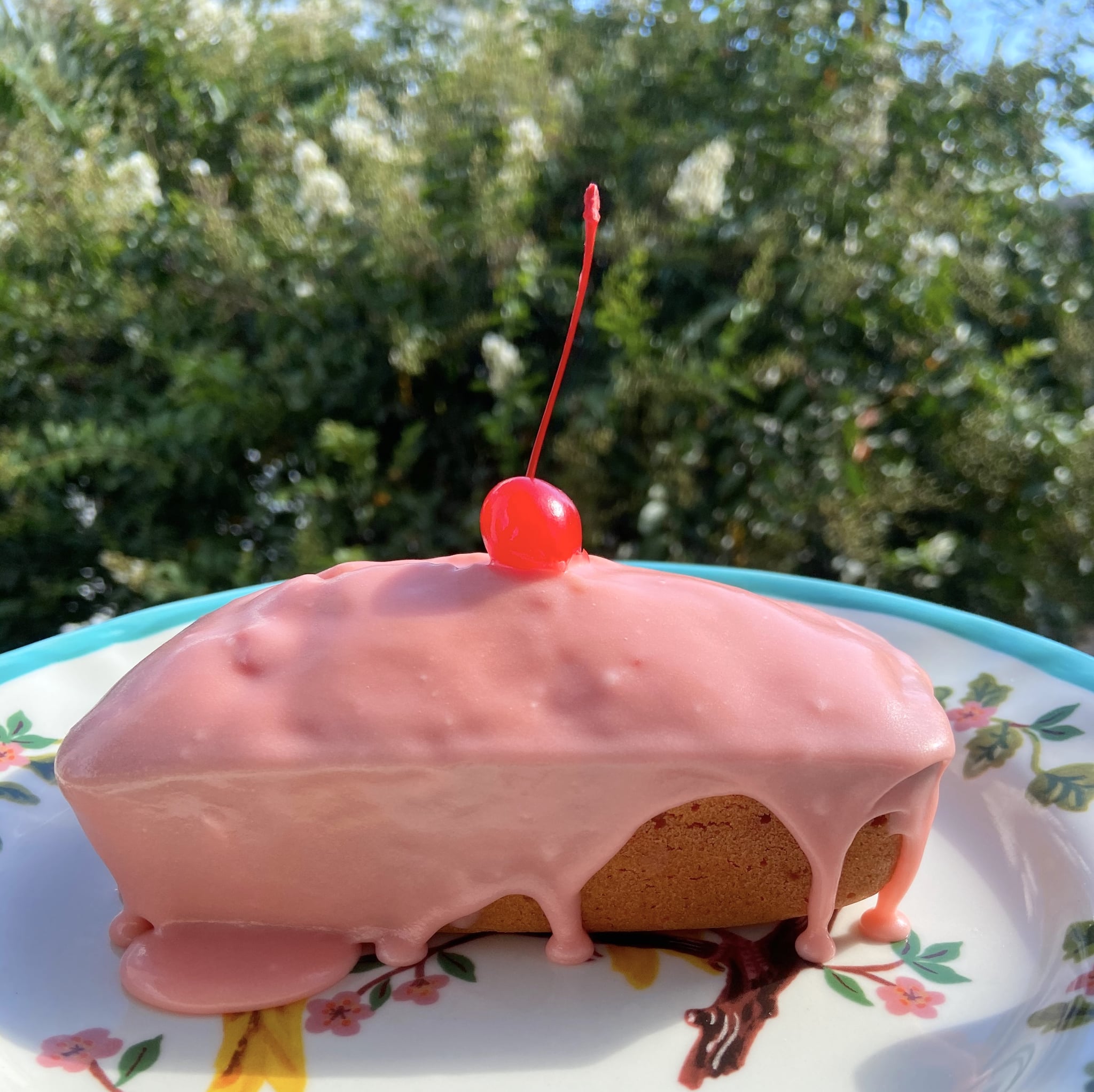 Remember when we were all making banana bread back in March? Those were interesting times, but I have to admit that I got a little bored a few loaves in. I needed to mix up my fruity bread game for some fun new options, so I began searching for the perfect recipe, and I instantly knew I found it in this ridiculously good cherry bread. It's delicate, decadent, and unexpected. Using maraschino cherries makes it a breeze to make, and its gorgeous rosy hue is so beautiful (feel free to enjoy a slice with a glass of Champagne). It's perfect for any time and makes for a great breakfast, afternoon treat, or dessert.
And don't be afraid to make a few adjustments to this recipe to really make it your own. I like a bold vanilla flavour, so I added an additional teaspoon of extract into my mix to punch up the results. I also prefer mini loaves and found that a mini loaf pan produced adorable results. If you don't have almond extract for the glaze, vanilla (and orange!) extracts work beautifully. Mini chocolate chips really add a layer of dimension to this as well. The recipe provides a perfect base of experimentation. Check it out ahead — you'll love it!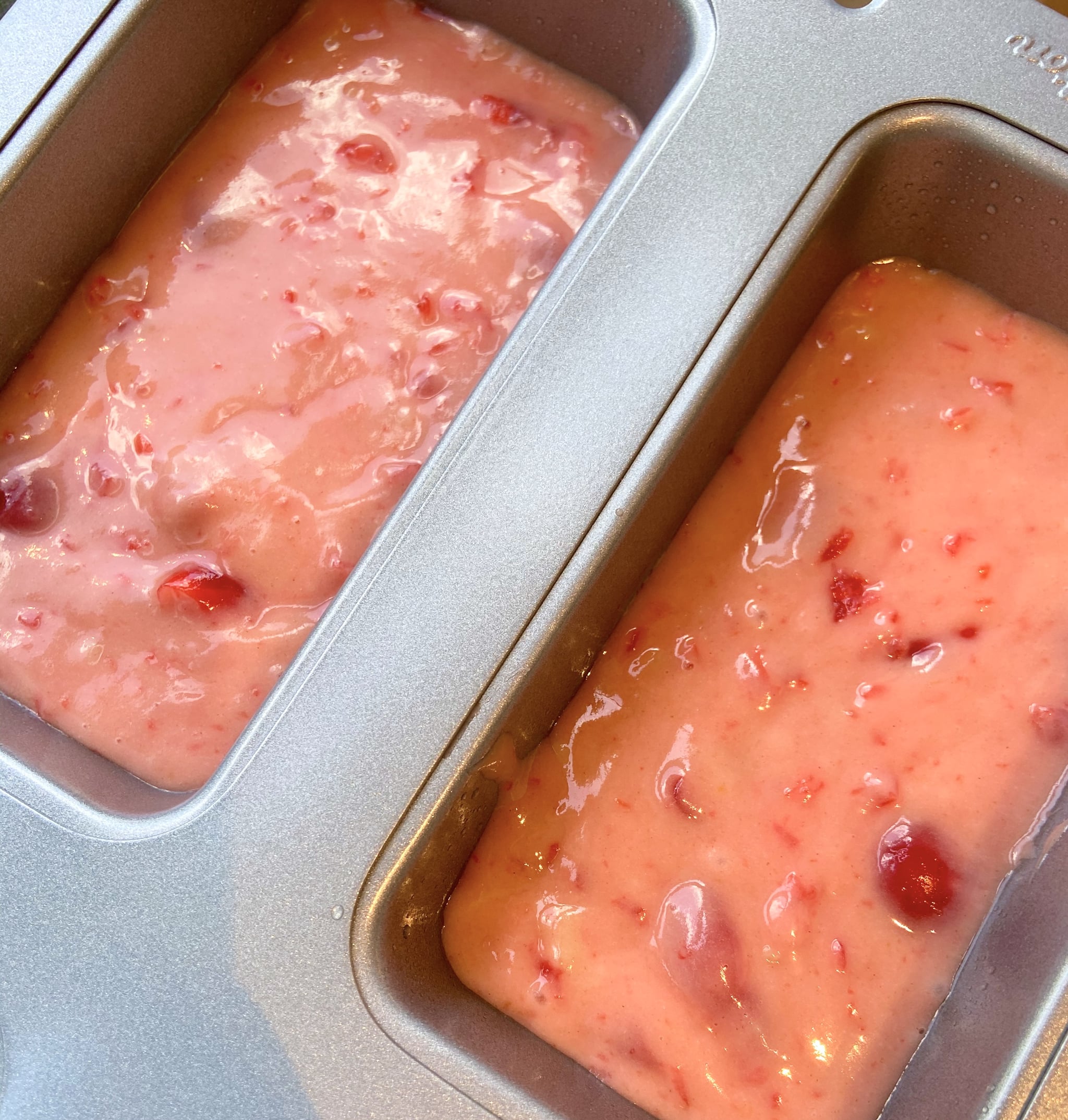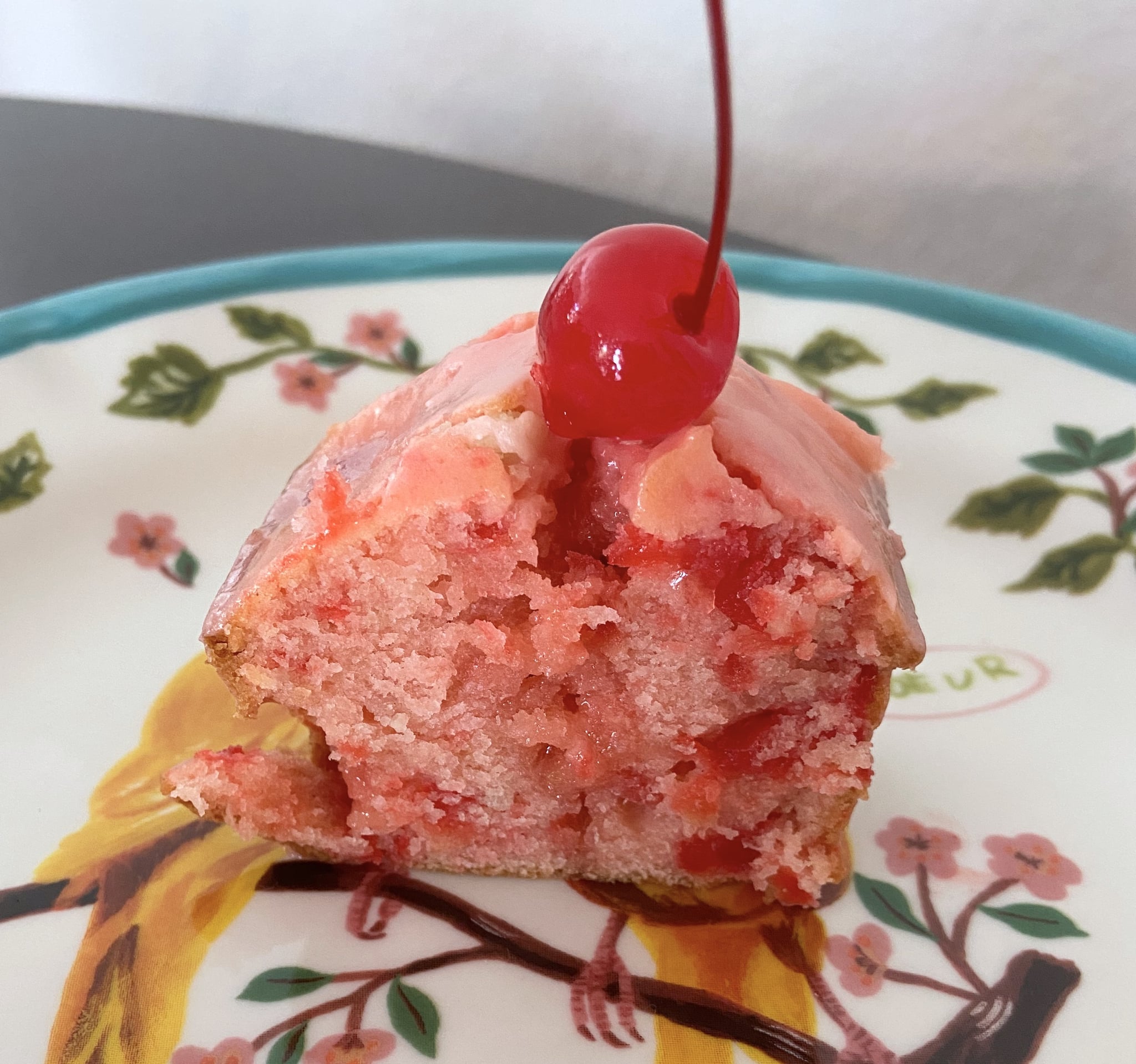 Glazed Maraschino Cherry Bread
Tastes of Lizzy T
Notes
This bread is amazing when served chilled. It really brings out the flavors.
Don't be afraid to add in an extra teaspoon of vanilla extract into the base. I did, and I think the recipe is better for it.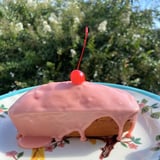 Ingredients
Ingredients:
3/4 cup granulated sugar
1/2 cup milk
1/2 cup oil
1 large egg
1-2 teaspoon(s) vanilla extract (or almond extract)
2 cups all-purpose flour
2 teaspoons baking powder
1/4 teaspoon salt
2 jars maraschino cherries* (10 ounces each)
Glaze:
2 cups powdered sugar
2 tablespoons melted butter
1/3 cup maraschino cherry juice
1/2 teaspoon almond extract
Directions
Preheat your oven to 350 degrees.
Mix sugar, milk, oil, egg, and vanilla.
In a separate bowl, mix flour, baking powder, and salt.
Combine the dry ingredients with the wet ingredients. Do not over mix.
Drain and chop (I used a blender) your cherries. Make sure to keep the juice for the glaze.
Add the cherries into your bread mix, folding in gently.
Pour your batter into a well buttered loaf pan. I used mini loaves because I found them to be cuter.
Bake for 45-50 minutes if using a full-size loaf pan, and 35-40 if using mini loaves.
Test with a knife after baking to make sure it comes out clean.
Do not overbake. It's best to use shorter baking times and add time as needed.
Once bread is finished baking, allow to cool completely.
As your bread cools, you can begin the glaze.
Combine powdered sugar, melted butter, cherry juice, and almond extract. Mix glaze until smooth and silky.
When bread is fully cooled, top with glaze.
Chill and enjoy!
Information
Category

Desserts

Yield

1 loaf, or 3-4 mini loaves

Prep Time

15 minutes

Cook Time

50 minutes

Total Time

1 hour, 4 minutes, 59 seconds
Image Source: POPSUGAR Photography / Rachel Alger