Reese's New Peanut Butter Skeletons For Halloween
Introducing Reese's Spine-Chilling New Halloween Treat: Peanut Butter Skeletons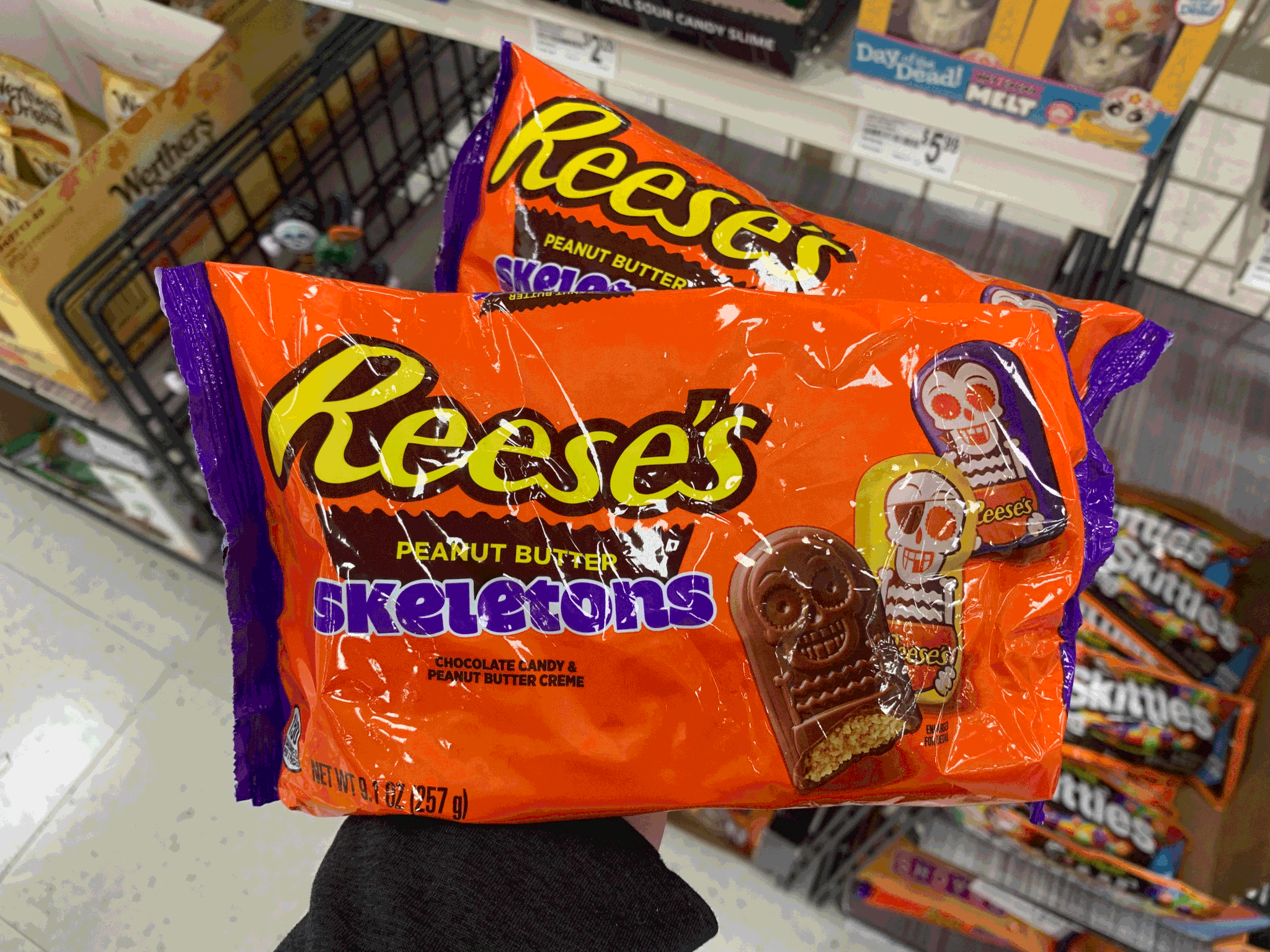 Image Source: POPSUGAR Photography / Chanel Vargas
Trick-or-treaters, beware: the candy bowl may look extra spooky this year thanks to Reese's new Peanut Butter Skeletons. Just in time for Halloween, chocolate lovers have noticed the individually wrapped sweets popping up in candy aisles nationwide. "Getting these cuties for sure!!!" one Instagram commenter wrote.
Colourful and cute, the Halloween chocolates are already flying off the shelves. Like Reese's traditional Peanut Butter Cups, the Halloween skeletons are stuffed with peanut butter filling and covered in milk chocolate. As a seasonal twist, each skeleton wrapper is hiding a spine-chilling surprise. On the outside, the chocolates are decorated to resemble skeleton vampires, skeleton pirates, and more. Once you peel away their costumes wrappers, though, the treats all bear the same wavy skeleton silhouette. Each design even has eye sockets shaped like the brand's signature peanut butter cups, ridges and all. If you can't choose how to dress up for Halloween, you can even stick your hand in a bowl of the chocolates and let the luck of the draw decide.
The Peanut Butter Skeletons are currently available nationwide at most retailers, including CVS, Michaels, Stop & Shop, and Giant. While pricing varies depending on where you find them, we have a feeling the sweets are going to go quickly no matter where you shop. Over the last several Halloweens, the brand has gotten equally creative with the spooky theme, releasing chocolates shaped like jack-o'-lanterns, ghosts, and bats. Hershey's has also sold green Franken-cups inspired by Frankenstein's monster, ghostly white chocolate snacks, and strawberry-crème-filled Vampire Kisses. With several days to come before Halloween, we have our fingers crossed for even more holiday-themed treats: dark chocolate haunted houses? Pumpkin-spice peanut butter cups? Miniature candy "apples" stuffed with caramel crème?
Like most of our favourite fall treats and Halloween decor, the spooky Peanut Butter Skeletons are only available for a limited time, so be sure to stock up next time you find yourself in the candy aisle. After all, it doesn't hurt to have a little extra chocolate in the house, whether you're filling up snack bowls for trick-or-treaters or enjoying the sweets while you watch your favourite Halloween movie.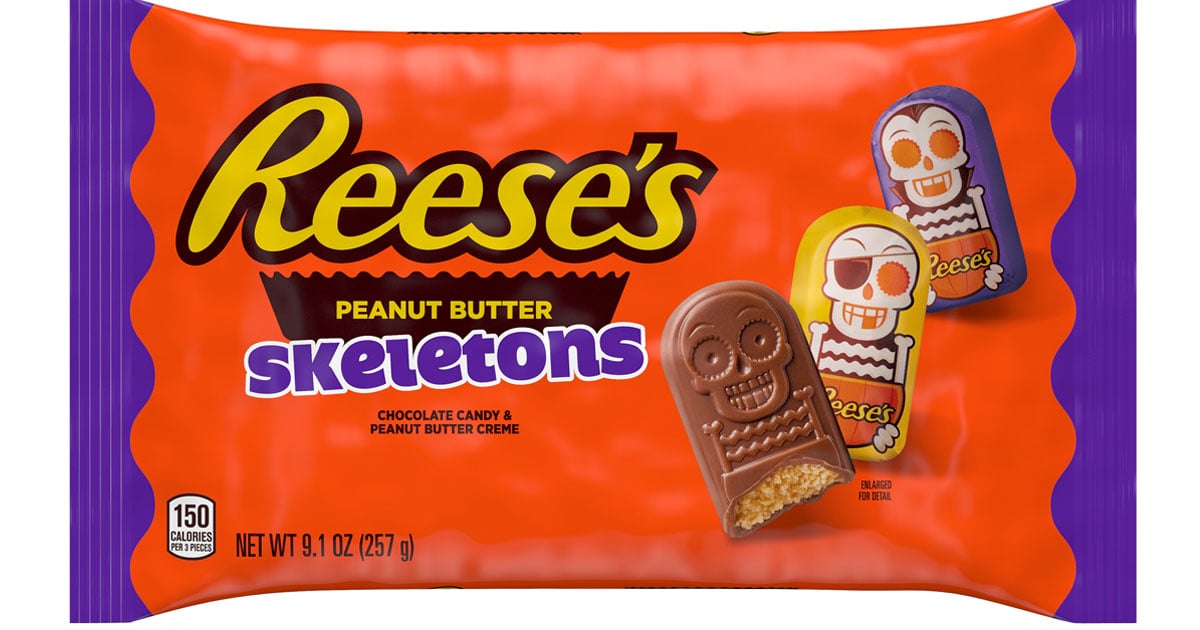 Image Source: The Hershey's Company
Image Source: The Hershey's Company