Strawberry Basil Cupcakes Recipe With Photos
These Strawberry Basil Cupcakes Are a Delicious and Refreshing Summer Treat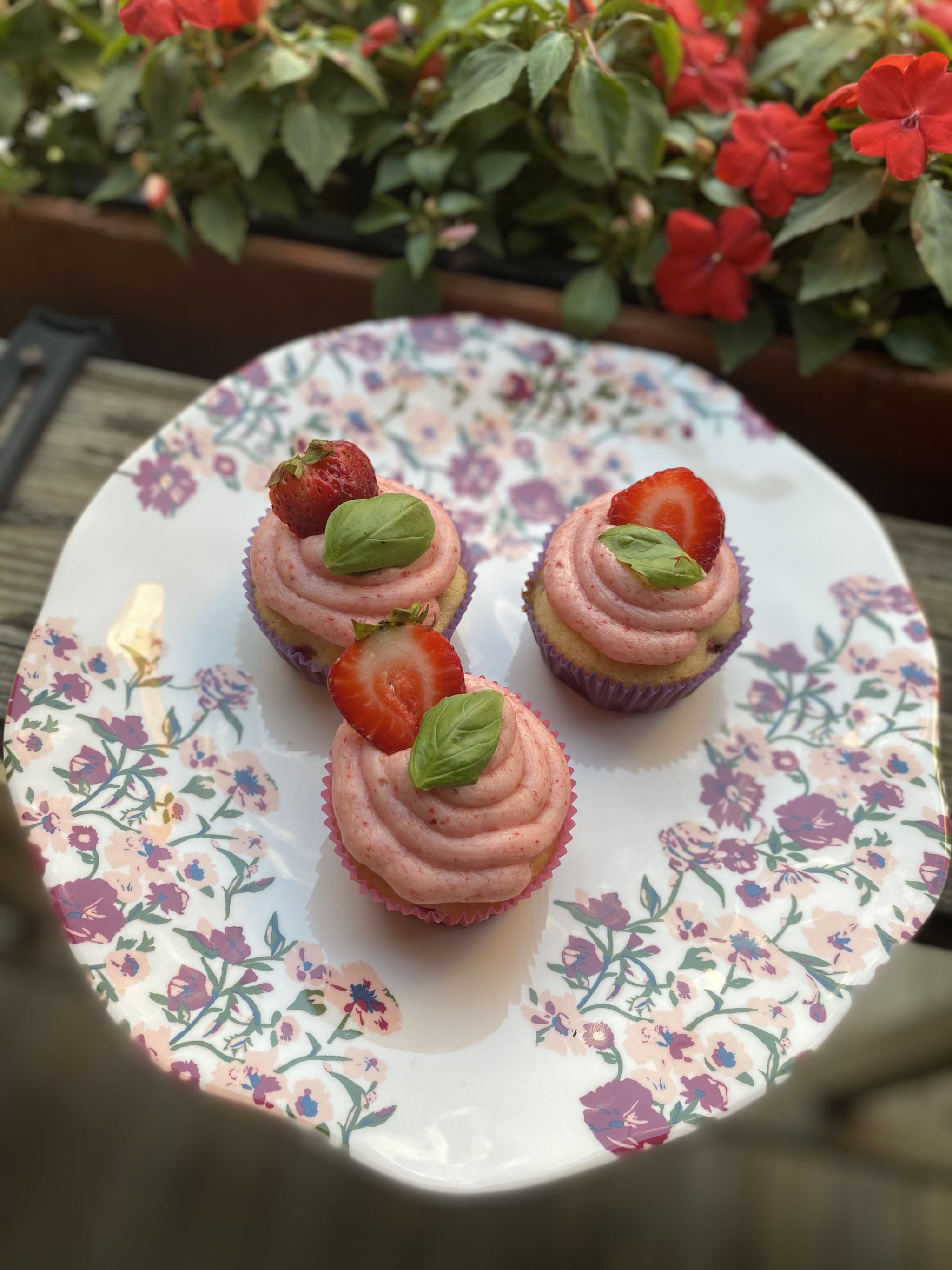 A couple years ago, while perusing the endless options of sweet treats at a local bakery, a particular cupcake caught my eye. At first glance, it looked to be a typical strawberry cupcake, but then I noticed the label . . . strawberry BASIL? I love strawberry cupcakes, and I love basil, so despite the flavour combination sounding a bit strange, I gave the cupcake a try. Much to my surprise (and delight!), it was absolutely delicious. I've always associated herbs with savory dishes, but the basil really complimented the sweetness of the cupcake perfectly.
Ever since trying that strawberry basil cupcake, I've been determined to replicate the recipe at home. And, as it turns out, it's not too difficult! The key is finding the right amount of basil to add to your batter. Basil has a wonderful, earthy taste, and it's pretty subtle. Of course, you want to add enough for that flavour to come through, but you also don't want to overpower the sweetness of the cupcake itself. It's also crucial that you use fresh basil and strawberries while making these cupcakes to properly highlight the flavours.
For the frosting I use freeze-dried strawberries to give it that nice pink colour; however, you can alternatively use red food colouring, or simply use fresh strawberries in the frosting as well.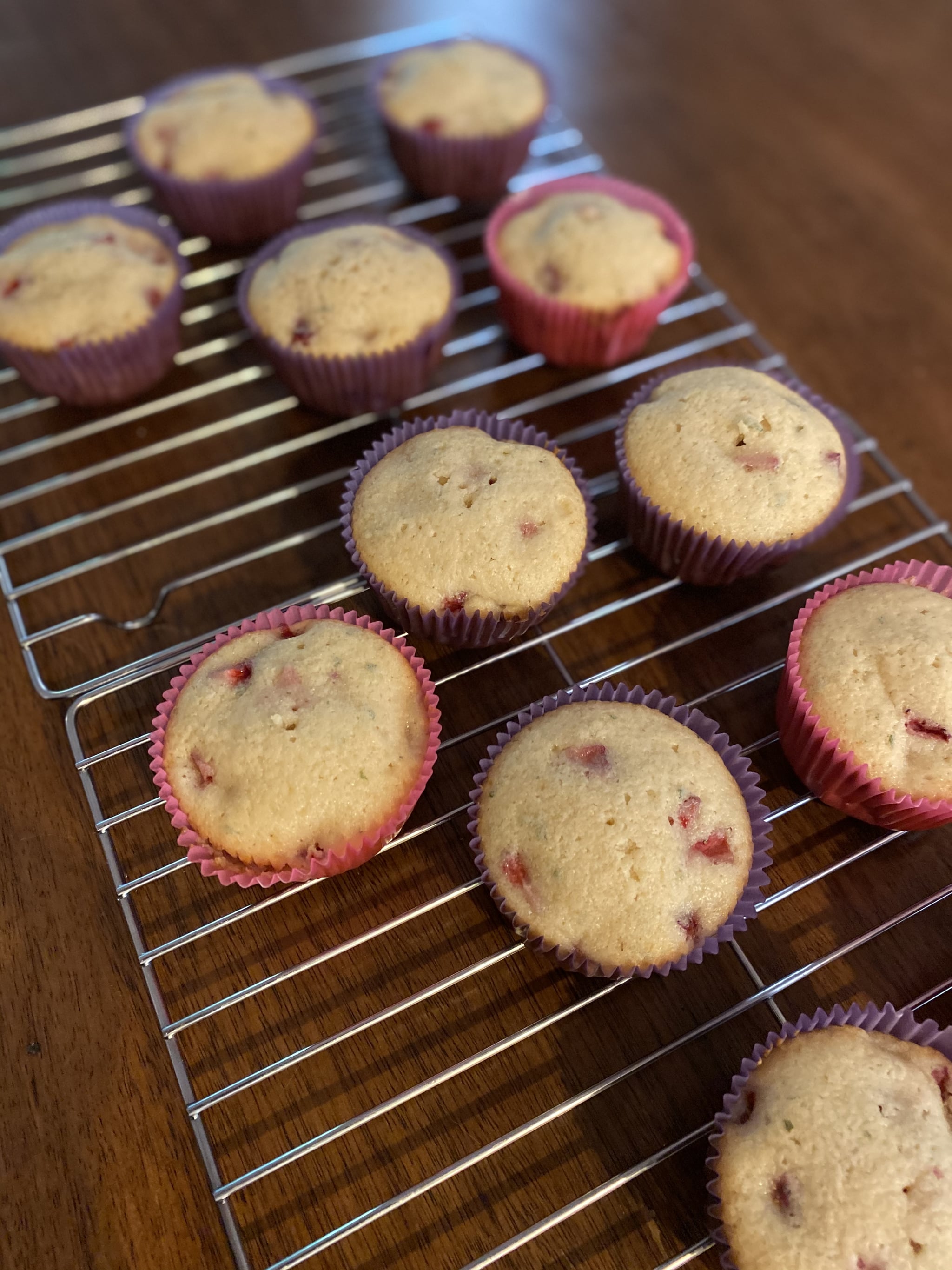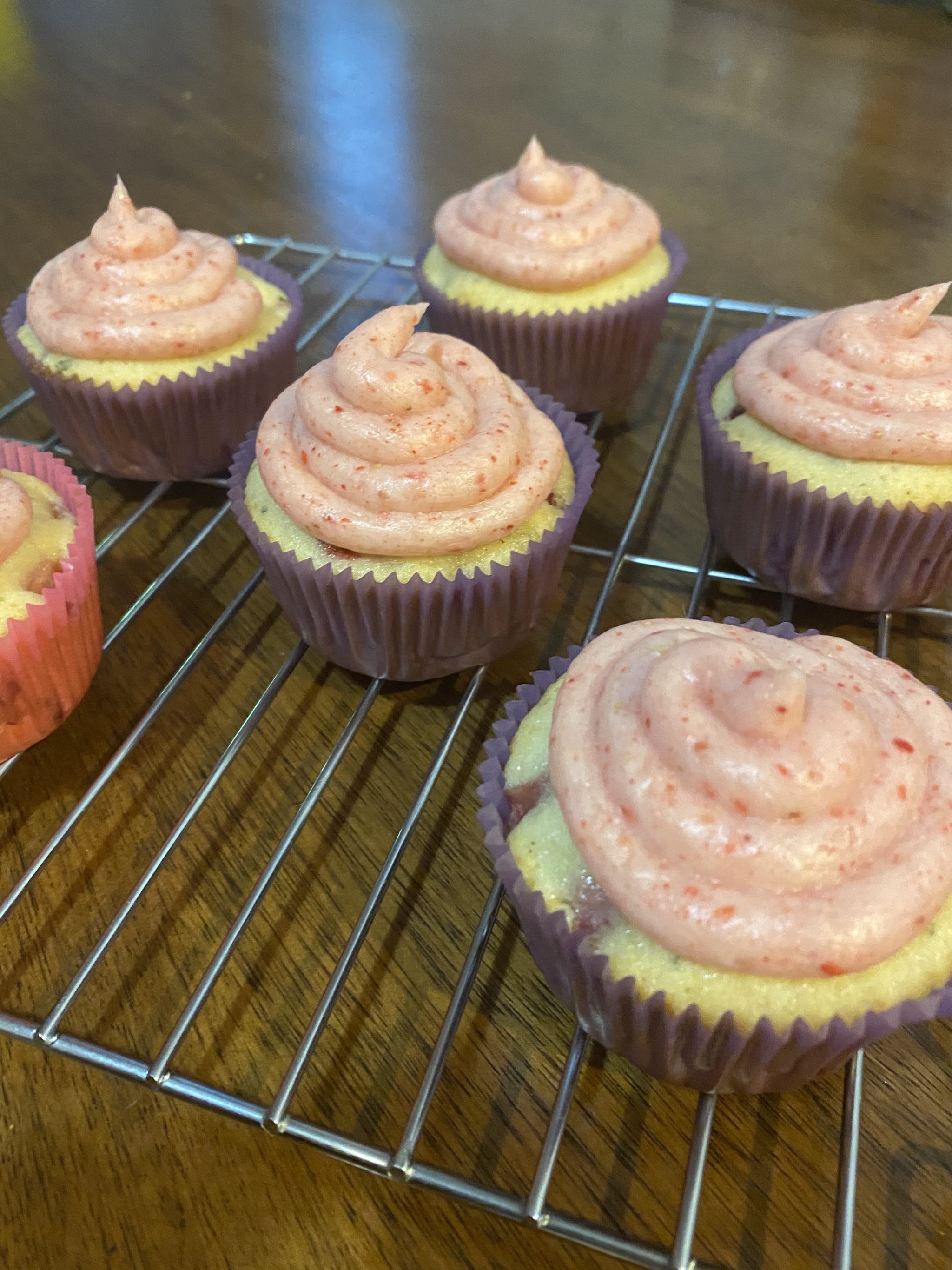 Strawberry Basil Cupcakes
Original Recipe by Julia Duda
Notes
Instead of freeze-dried strawberries, you can use fresh strawberries, pureed, in the frosting. Optionally, you can add a couple of drops of red food coloring to the cake batter, frosting, or both.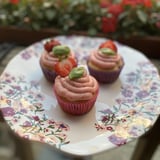 Ingredients
For the cupcakes:
1 and 1/3 cups all-purpose flour
1 cup granulated sugar
1/2 cup salted butter, softened
1 and 1/4 teaspoons baking powder
1/4 teaspoon salt
1/2 cup sour cream
2 large eggs
1 teaspoon vanilla extract
1 cup fresh strawberries, cut into tiny chunks
1/4 cup fresh basil, finely chopped
For the frosting:
1 cup salted butter, softened
3 cups confectioners' sugar
3 tablespoons heavy cream
1 cup freeze-dried strawberries, pureed
Directions
For the cupcakes:
Preheat oven to 350 degrees.
Line a cupcake baking sheet with paper liners, or grease the pan with baking spray.
Cut one cup's worth of strawberries into small chunks (approximately 10 strawberries).
Finely chop fresh basil leaves into small pieces.
In a large bowl, whisk flour, baking powder, salt, and set aside.
In another large bowl, add softened butter and sugar. Using a hand mixer, beat the butter and sugar until the mixture is fluffy. Add eggs, vanilla, and then sour cream until the mixture is thoroughly combined.
Slowly add flour mixture into the wet mixture until everything is evenly combined.
Gently fold chopped strawberries and basil into batter.
Fill cupcake liners about 2/3 full.
Put cupcakes in the oven, and cook for about 20 minutes. Use a toothpick or knife to check that they're done baking.
Take cupcakes out of the oven, and let them cool on a wire cooling rack.
For the frosting:
Using a hand mixer, beat the softened butter until it's fluffy.
Slowly add in confectioners' sugar until it's evenly combined with the butter.
Gradually add heavy cream until frosting is smooth.
Using a blender or food processor, puree freeze-dried strawberries until it's a powder-like consistency.
Add pureed freeze-dried strawberries to frosting and mix until fully combined.
Frost cupcakes as desired.
Optionally, garnish cupcakes with a strawberry slice and/or basil leaf.
Information
Category

Desserts

Yield

12 cupcakes

Total Time

29 minutes, 59 seconds
Image Source: POPSUGAR Photography / Julia Duda