Strawberry Pretzel Salad Recipe With Photos
This Strawberry Pretzel Salad Is a Sweet Summer Treat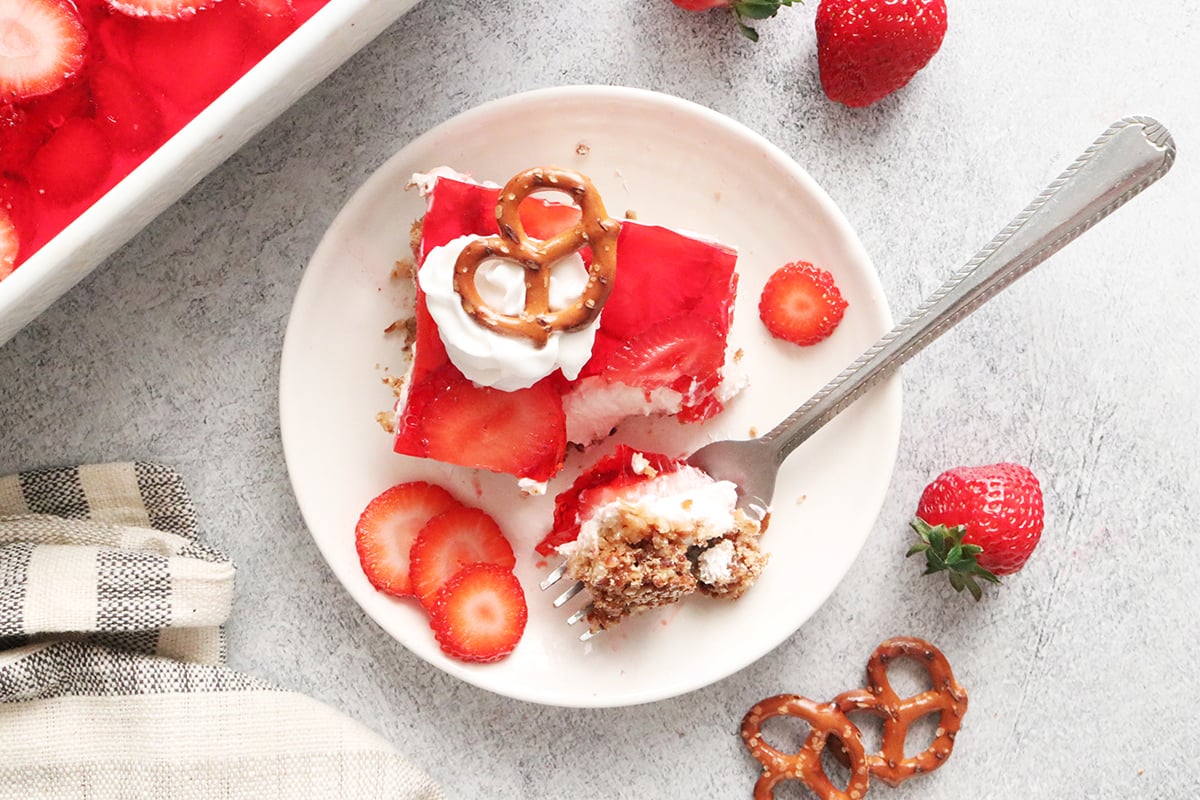 Equal parts salty, sweet, and creamy, this strawberry pretzel salad recipe will make your taste buds sing. But don't let the name fool you — it's not like a standard tossed vegetable salad. Instead, a strawberry pretzel salad is a layered dessert consisting of a pretzel crust, a cream-cheese layer, and a topping of strawberry gelatin embedded with sliced strawberries. Basically, it's a delectable dream come true. It's also extremely easy to make, as it requires simple kitchen skills and ingredients. Make this dessert for your next summer soirée or when you're just craving a unique strawberry treat. You won't be disappointed!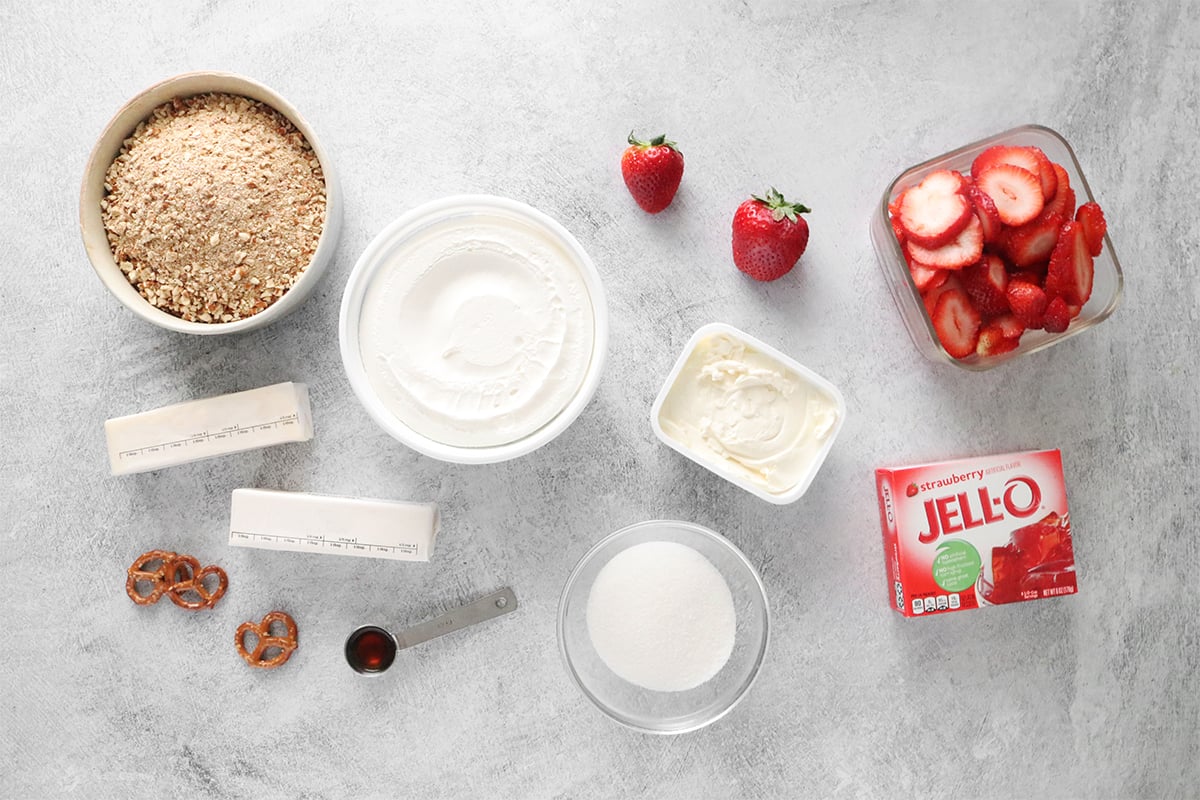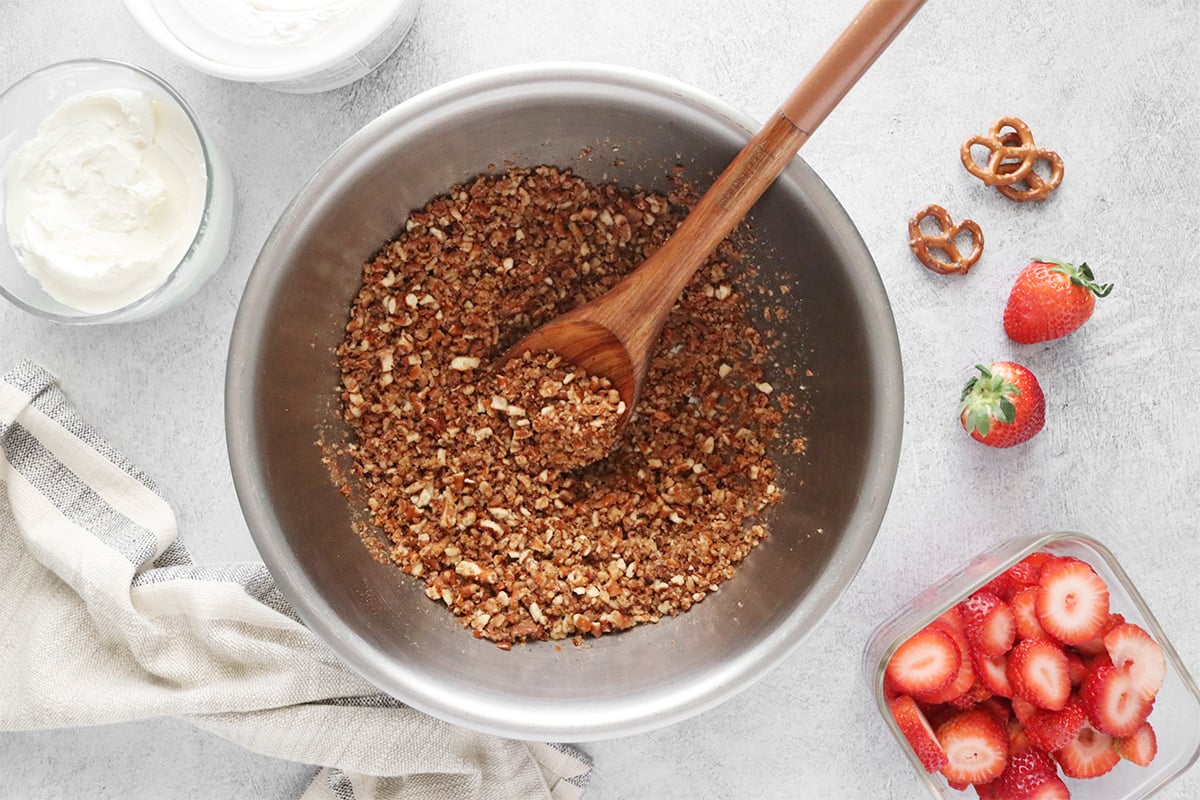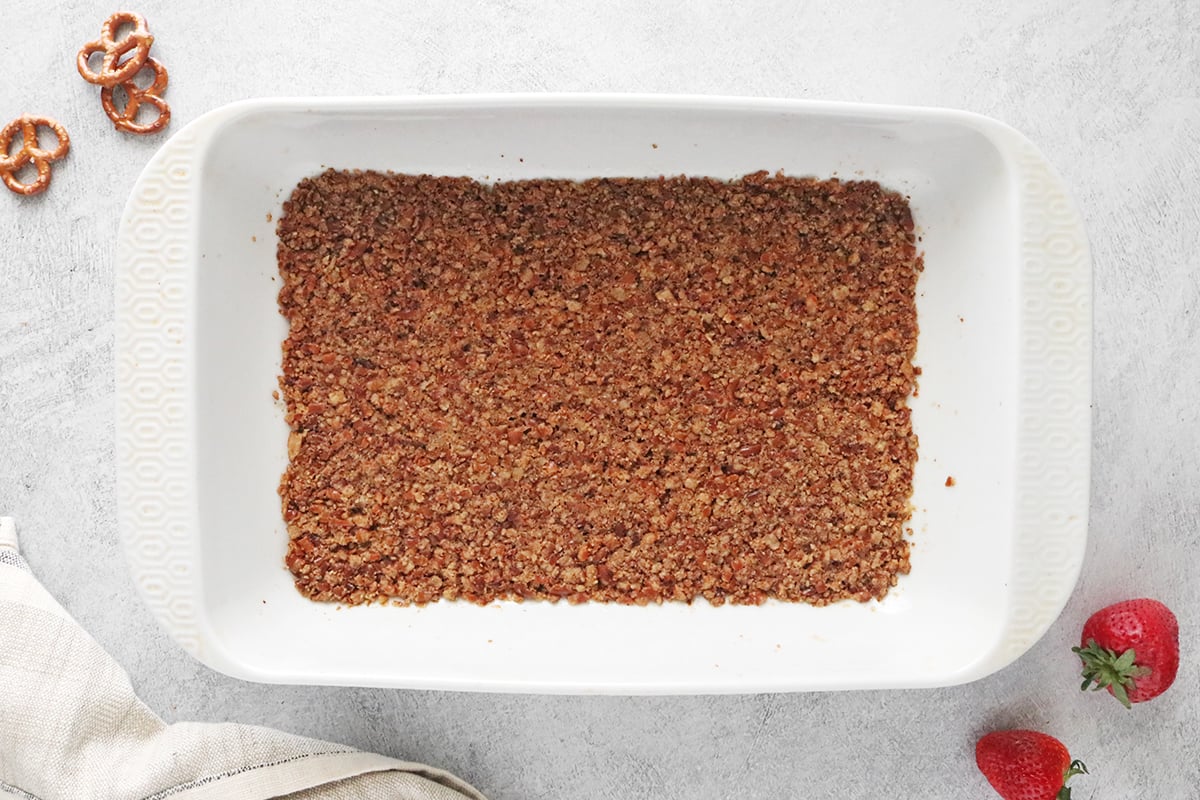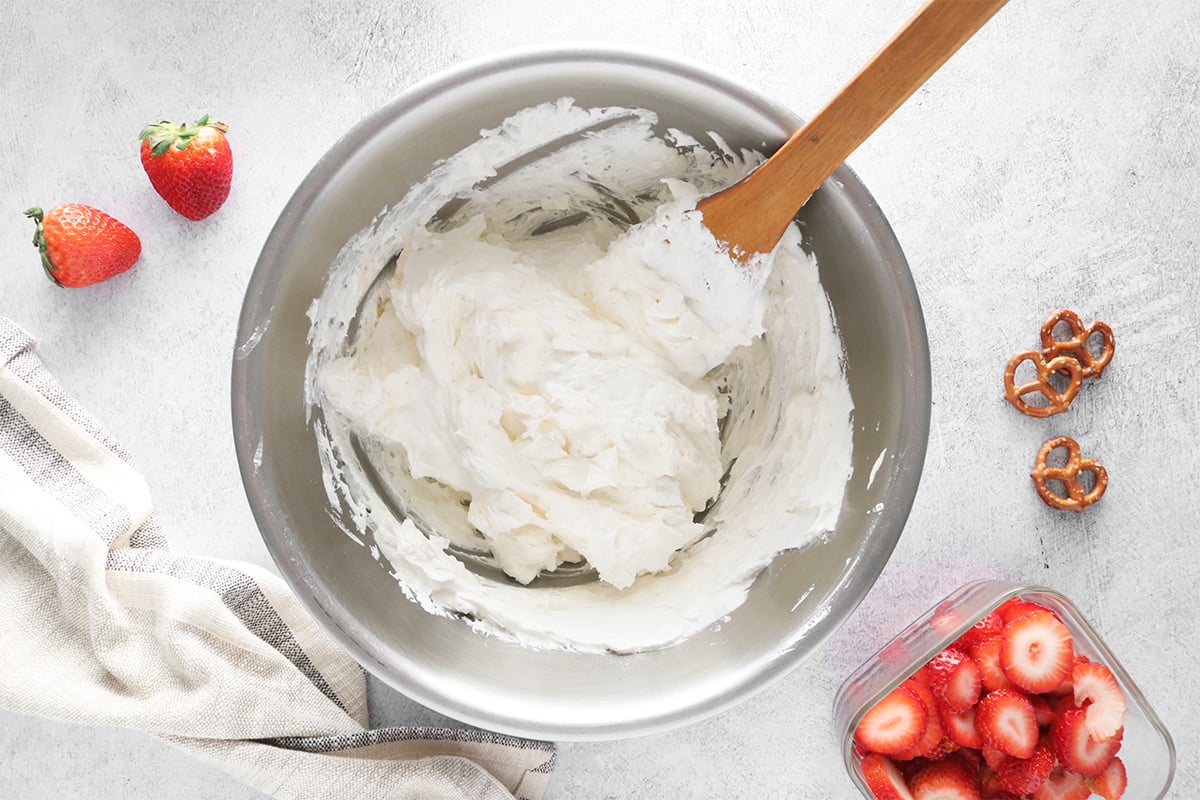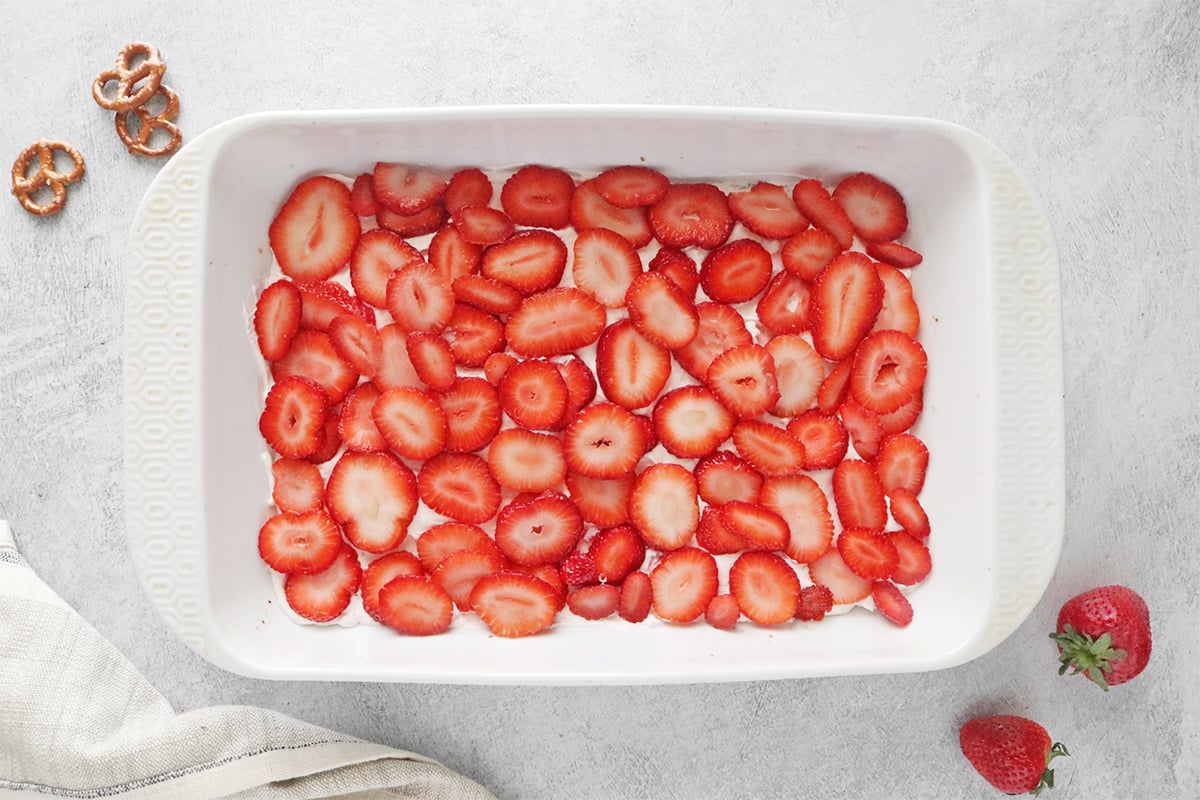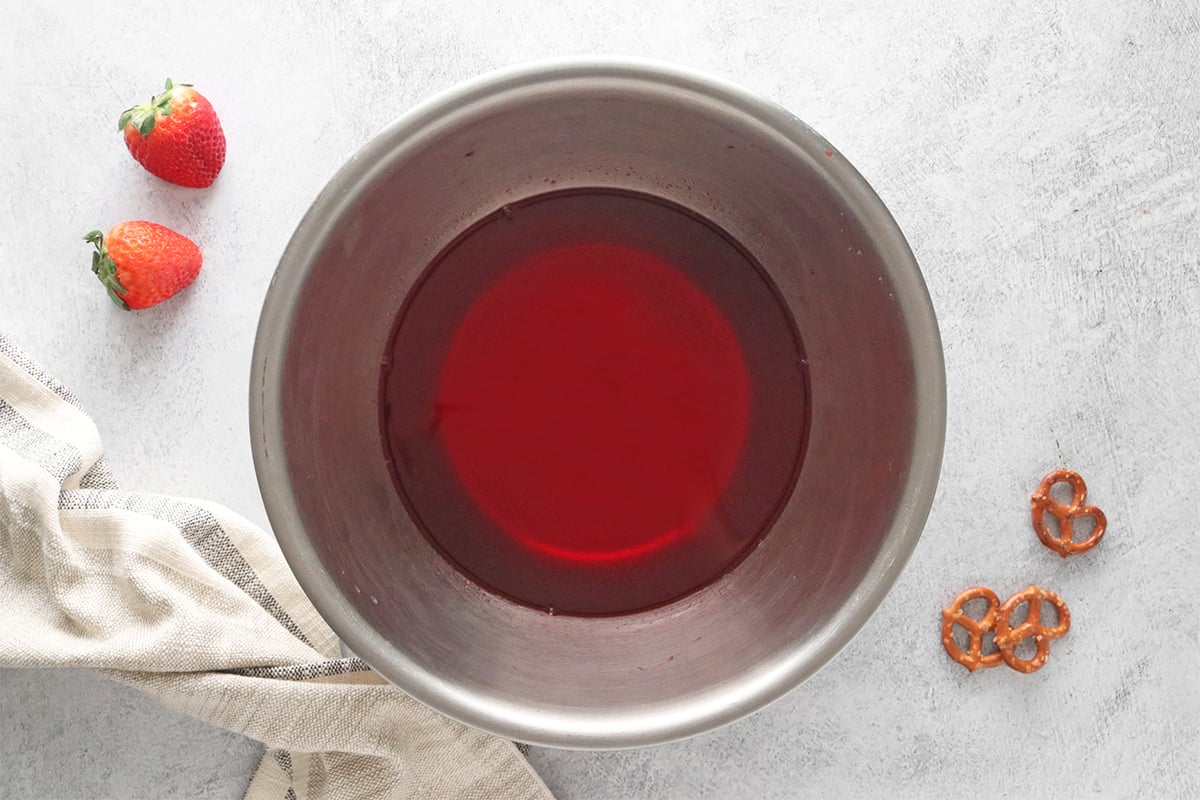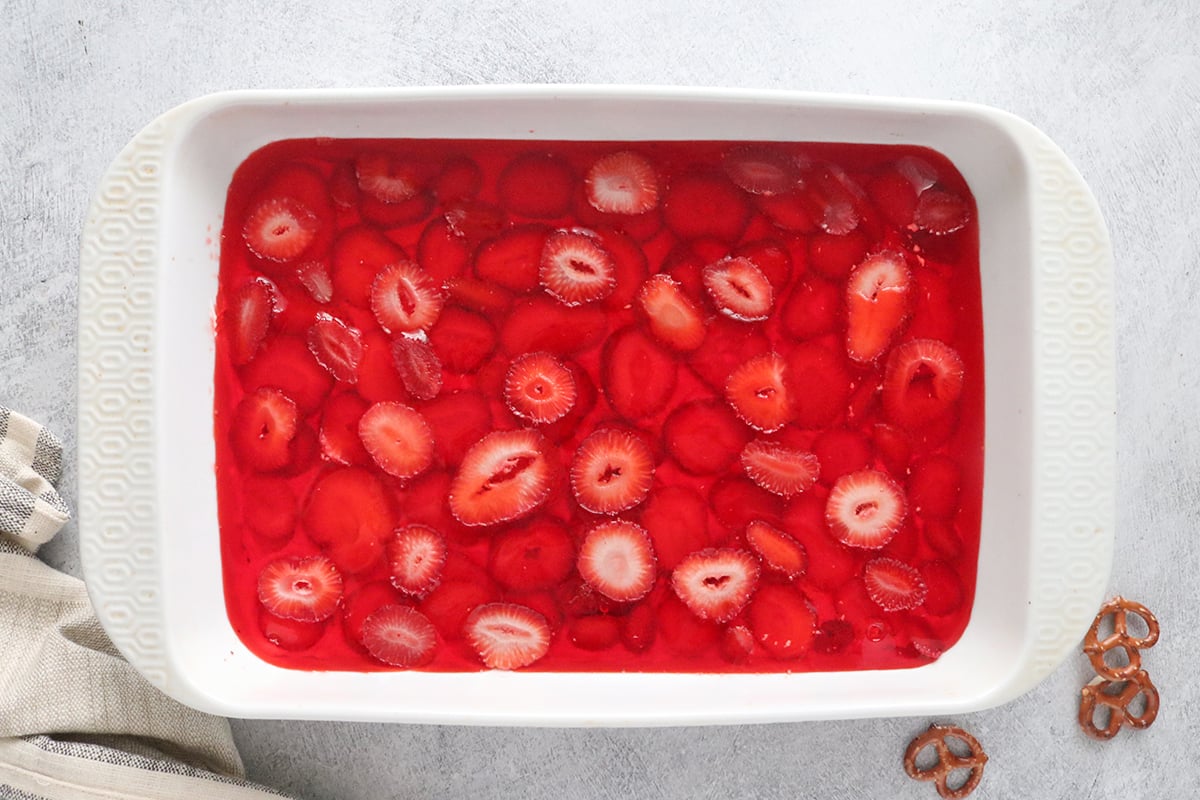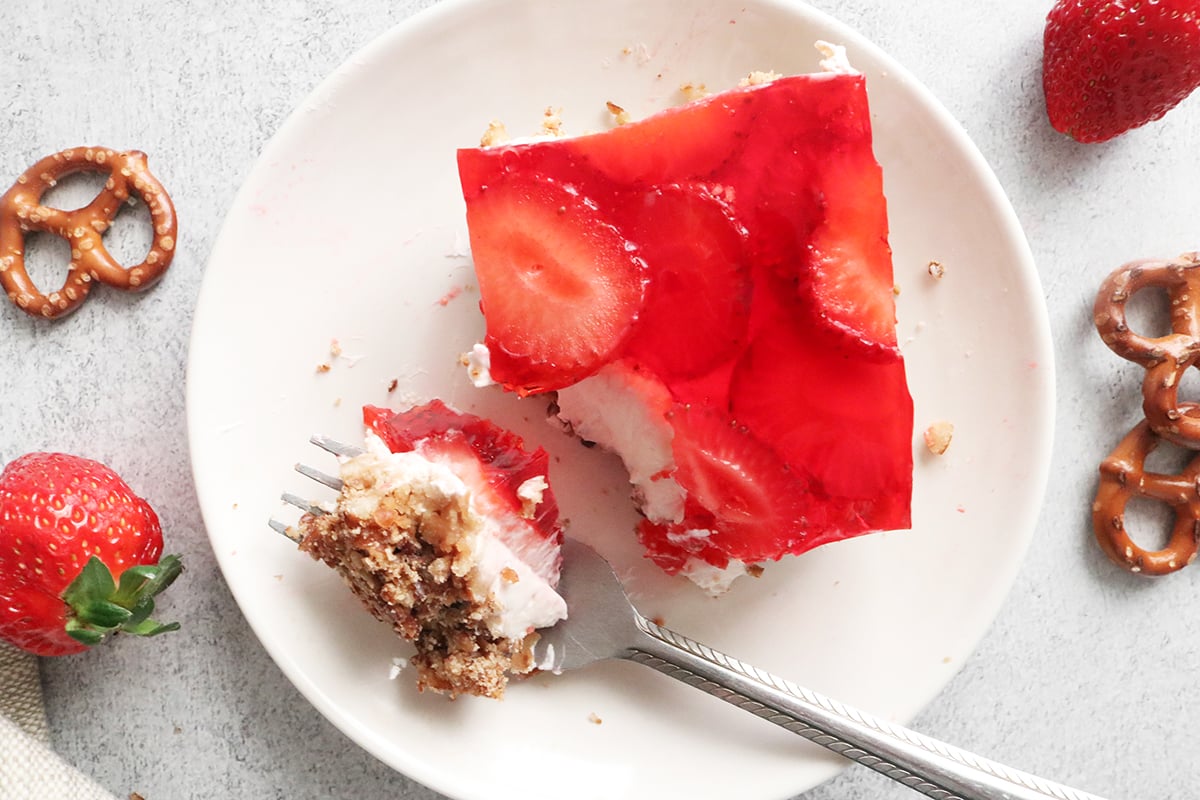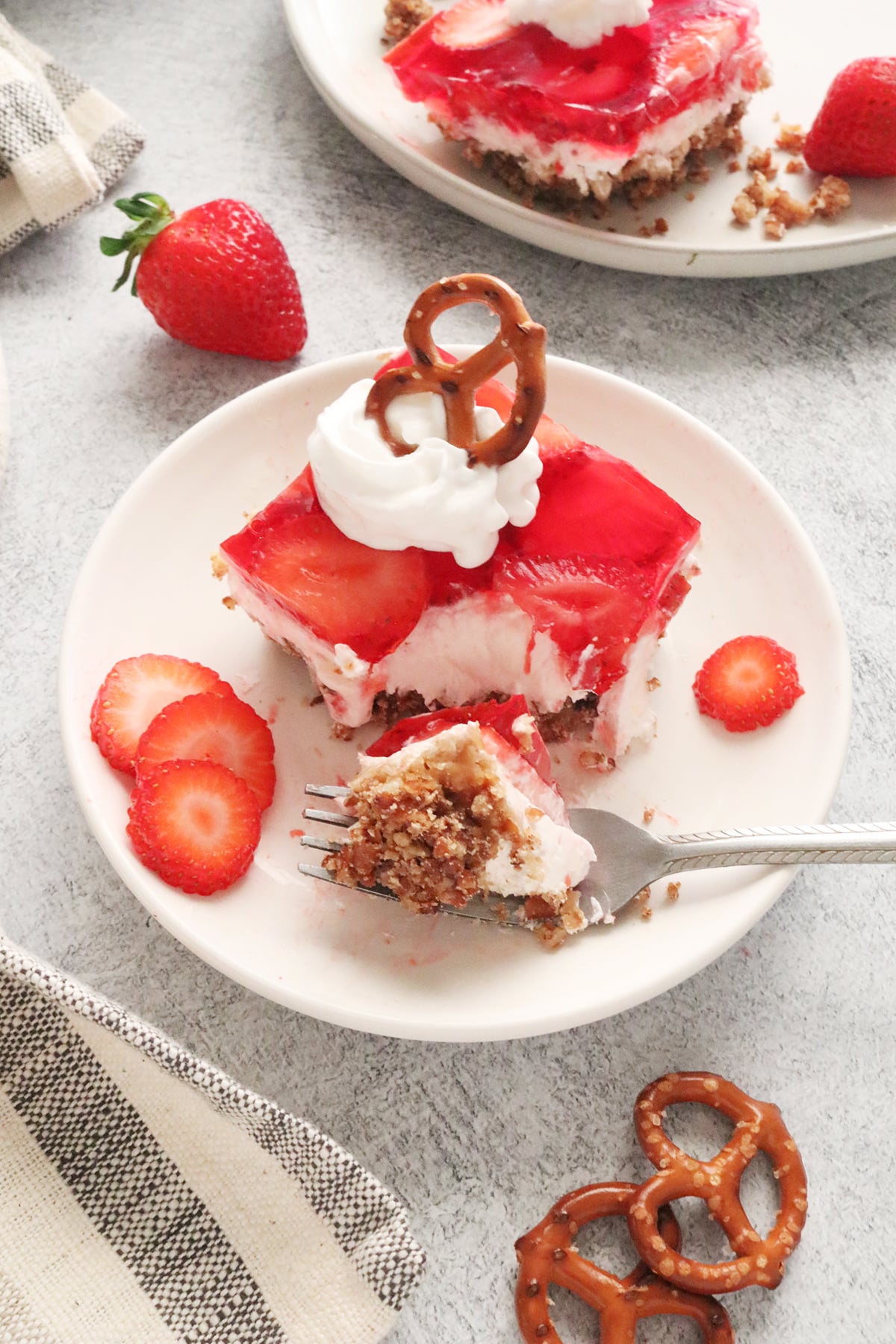 Strawberry Pretzel Salad
Original Recipe
Notes
You'll need about 8 ounces of hard mini pretzel twists to create 2 1/3 cups crushed pretzels. Use a high-powered food processor or blender to crush the pretzels. You can leave a few bigger chunks, if you'd like. For the rest of the recipe, be sure to allow time for softening or cooling ingredients. The cream cheese and frozen whipped topping will need to be brought to room temperature, while the pretzel crust and strawberry gelatin will need to be cooled before moving onto the next step. Otherwise, if you layer the ingredients while they are warm, it will melt the middle cream-cheese layer. Finally, do not follow the instructions on the box of strawberry gelatin. You'll need to use less water in this recipe.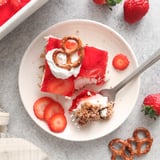 Ingredients
2 1/3 cups crushed salted hard mini pretzels
1 cup butter, melted
1/2 cup and 1 tablespoon white sugar, separated
8 ounces cream cheese
8 ounces frozen whipped topping
1 teaspoon vanilla extract
4 cups strawberries, sliced
6 ounces strawberry gelatin
2 1/4 cups boiling water
Pretzels and whipped cream, for topping
Directions
Preheat the oven to 400°F. Grease a large 9x13-inch baking dish with butter, canola oil, or cooking spray.
In a large bowl, add the crushed pretzels, melted butter, and 1 tablespoon sugar. Mix until thoroughly combined.
Press the mixture into the greased dish, creating an even layer.
Bake for 10 to 12 minutes, or until the crust is golden brown.
Let the crust sit for 20 to 30 minutes, or until completely cooled.
While the crust is cooling, bring the cream cheese and whipped topping to room temperature.
In a large bowl, mix the cream cheese, vanilla extract, and 1/2 cup sugar.
Fold in the whipped topping, making sure to avoid overmixing.
Spread the cream-cheese mixture onto the cooled crust in an even layer.
Add the sliced strawberries on top.
Refrigerate for 30 minutes to 1 hour.
In a large bowl, combine the strawberry gelatin and boiling water. Stir until the gelatin is completely dissolved.
Let sit for 20 to 30 minutes or until mostly cooled.
Pour on top of the cream-cheese layer to cover the strawberries. It's OK if not all of the strawberries are submerged.
Cover the baking dish, and chill in the refrigerator for 6-8 hours or overnight.
Slice and enjoy with pretzels and a dollop of whipped cream.
Information
Category

Desserts

Yield

12 slices

Total Time

9 minutes, 59 seconds