Terry's Chocolate Orange Ice Cream has Arrived
Clear Out Your Freezer — This Classic Flavour has Been Made Into an Ice Cream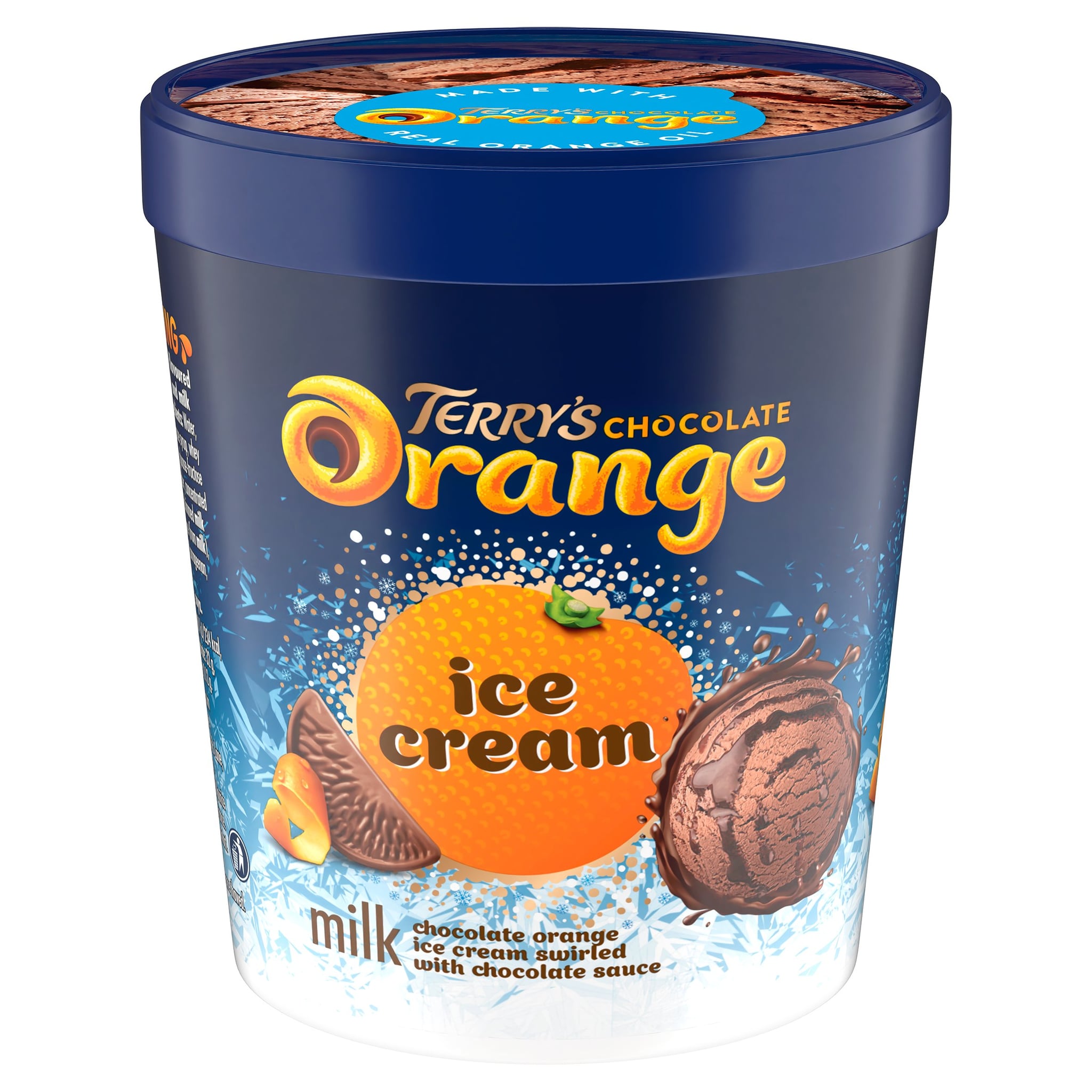 It's the summer treat you never knew you needed, but Iceland has just launched Terry's Chocolate Orange ice cream and we are already salivating. Available in tubs and on sticks, it's been a long time coming for us to find the classic chocolate orange flavour in frozen form, but our food prayers have been answered.
From 27 March until the end of May, the ice cream will be available to pick up in store and order online, just in time for (hopefully) some warmer weather. Although, we'll take any excuse to eat ice cream. Grab a spoon and tuck into a tub made of chocolate orange-flavoured ice cream with a swirl of rich chocolate sauce running through. Or for a bitesize approach, the sticks include chocolate orange-flavoured ice cream with chocolate sauce, coated in a chocolate orange shell. Yes, we're drooling too.
Terry Chocolate Orange dropped the announcement at the beginning of March and fans of the sweet treat were quick to comment on their excitement. "Im buying a second freezer for these 🙌 🤎🧡", one wrote. Another added, "This will be the best summer ever!!!!" We can't argue with that! While currently only available in the UK, there definitely sounds like there's a demand for it going global, with fans across the pond asking for it to drop overseas asap.
Both the sticks and tubs are being sold for £4, and the sticks include 4 lollies, so they are pretty good value, too. With our summer snack sorted, we just need the weather to heat up so we can bust out our summer wardrobe at the same time. See you in the Iceland queue.