The Cheesecake Factory's Cinnamon Roll Pancakes Recipe
I Made The Cheesecake Factory's Cinnamon Roll Pancakes at Home, and Breakfast Will Never Be the Same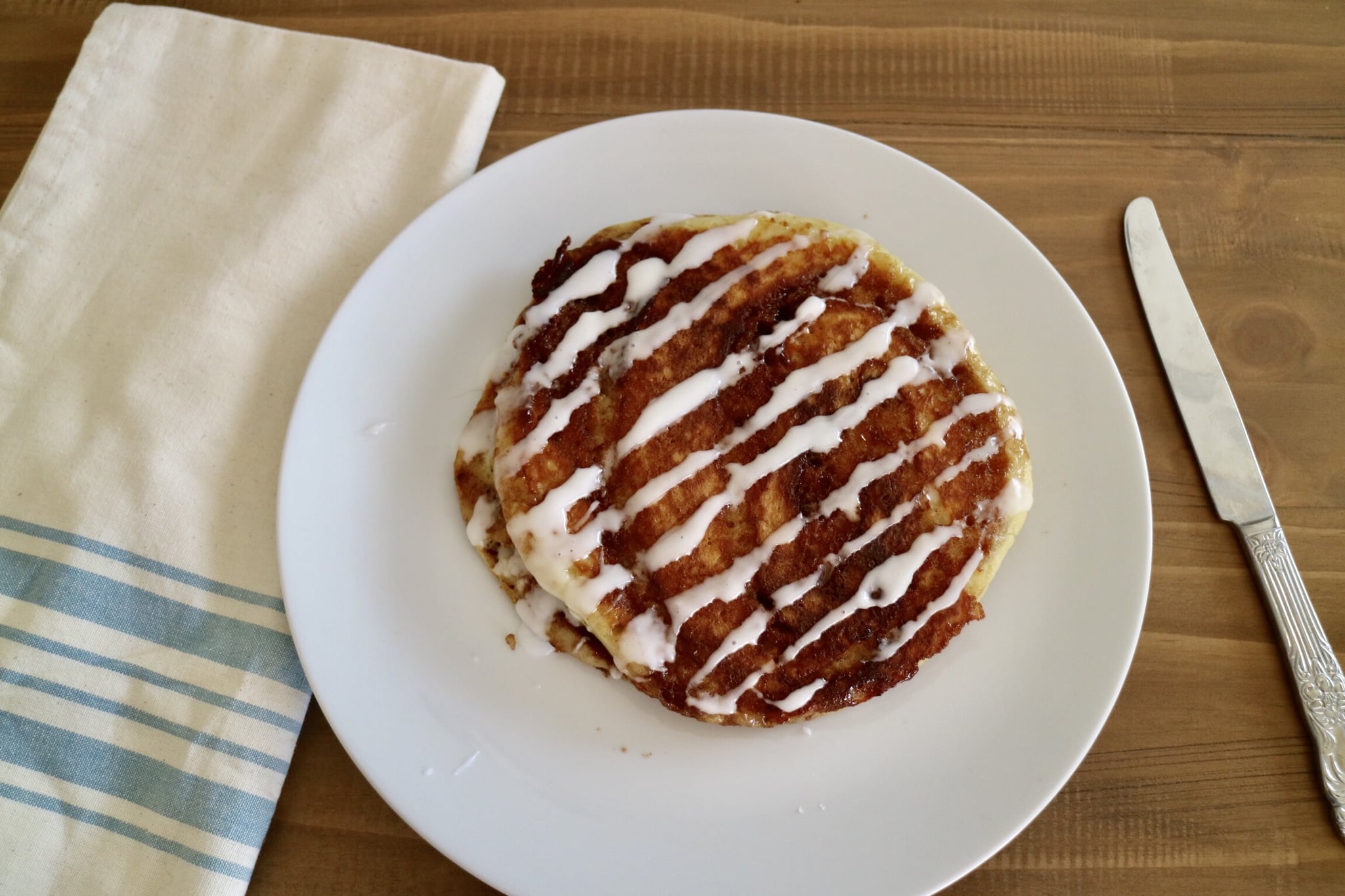 I'm not ashamed to admit that The Cheesecake Factory is one of my favourite restaurants. Yeah, that might be basic since it's a chain, but come on, have you tried their brown bread before? But apart from their signature desserts and appetizers, what I love the most (and also miss the most right now) about The Cheesecake Factory is their brunch — specifically their Saturday and Sunday morning menu. From jambalaya to Belgian waffles, it's truly a spectrum of food I appreciate choosing from in my most inconsistent of moods. But my all time favourite is their cinnamon swirl pancakes. It's like Cinnabon meets iHop in the best way possible.
So, while Sunday morning brunch isn't in the cards right now, I decided to make my own at home by recreating their famous cinnamon swirl pancakes. The recipe itself is pretty simple, but it's obvious the added buttermilk gives the pancake batter a richer kick. The fun part comes from creating the cinnamon swirl (a mixture of butter, brown sugar, cream, and cinnamon) and practicing the signature swoop. It took me a few tester pancakes before I could get the swirl down, but after I tried it out with just a spoon, and then a bag with a small cut in the tip, I found the best way is with a little squeeze bottle. I had an old one from cupcake decorating, but honestly anything will do. Even if the swirl isn't perfect (which mine certainly aren't), they still taste amazing.
I served my pancakes to my family with a drizzle of icing sugar mixed with a little bit of water, and I swear the whole kitchen smelled like the centre of a warm, gooey cinnamon roll. If you want a new take on pancakes, check out the recipe below!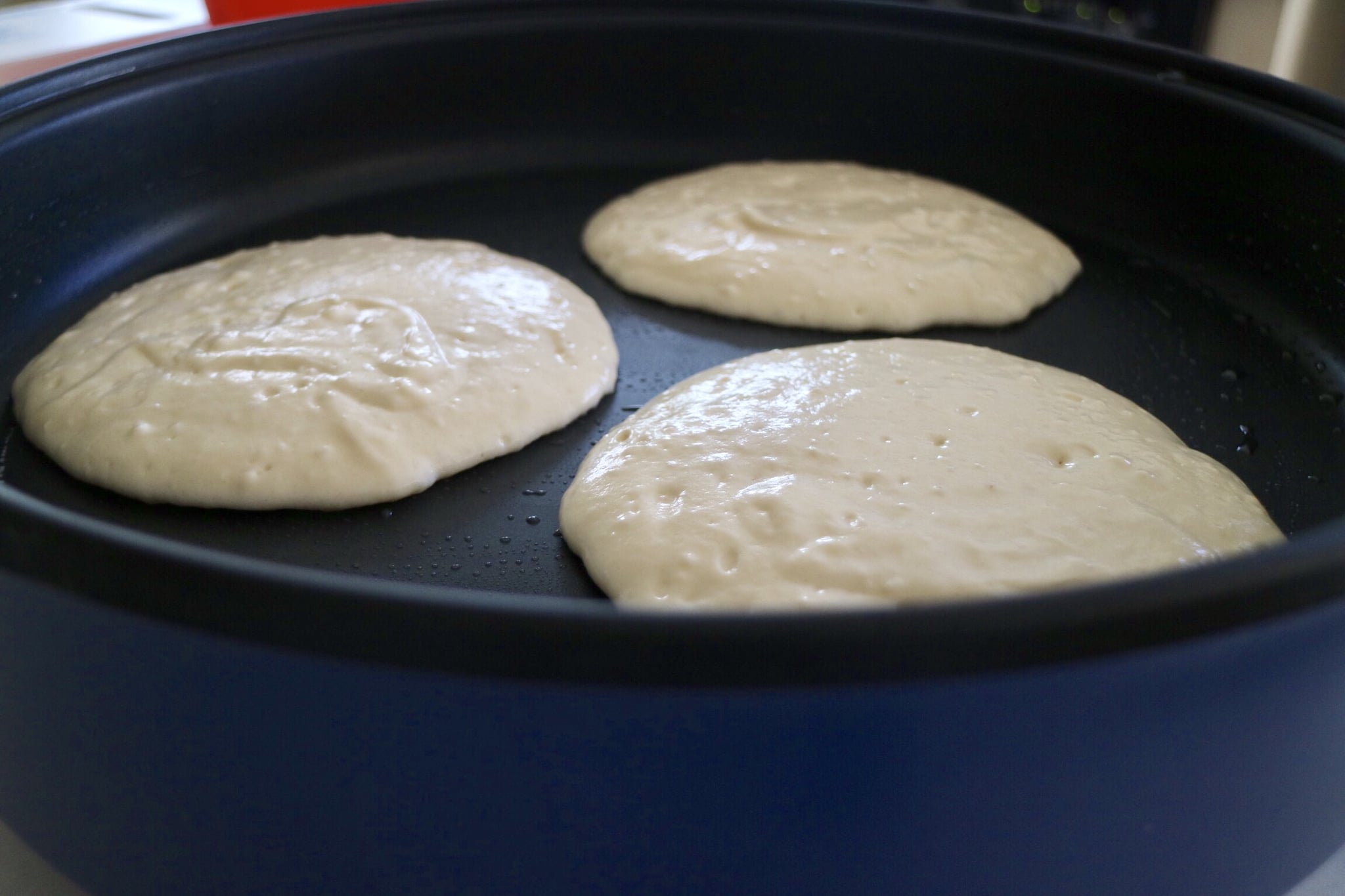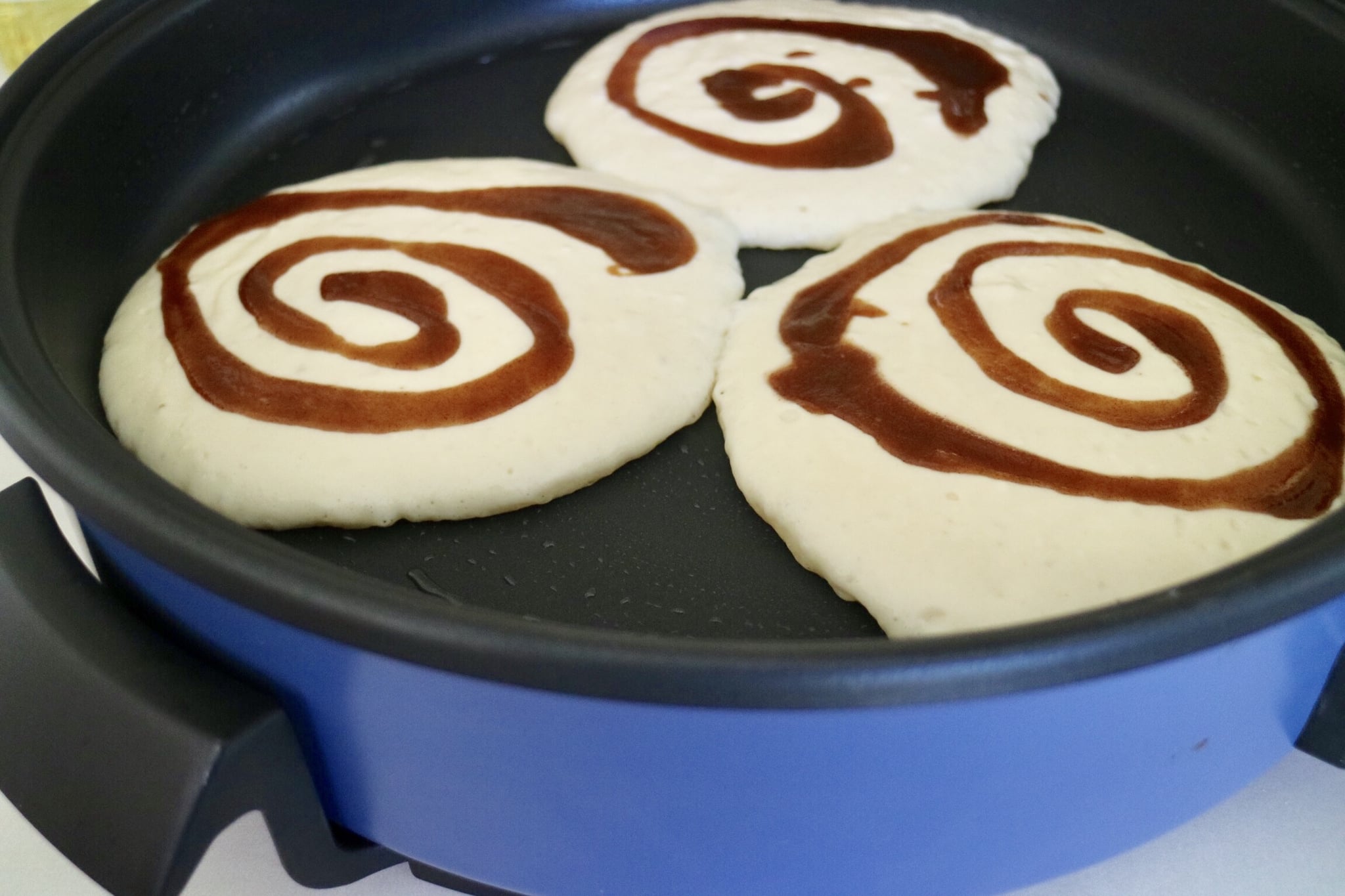 The Cheesecake Factory's Cinnamon Roll Pancakes
The Cheesecake Factory
Notes
Gluten-Free: Substitute oat or almond flour instead of all-purpose flour.
Vegan: Substitute flax eggs instead of whole eggs and favorite vegan cream for buttermilk.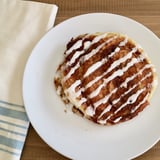 Ingredients
1 and 3/4 cups of flour
1 tablespoon of baking powder
1 teaspoons kosher salt
2 cups of buttermilk
2 eggs
1 teaspoon of vanilla
2 tablespoons of vegetable oil (for inside the pancakes)
2 teaspoons of vegetable oil (for the griddle)
1 cup of cinnamon swirl (see below)
1/2 a cup of vanilla icing
Powdered sugar (optional)
Cinnamon Swirl:
3 tablespoons of butter
5 oz. of brown sugar
3/4 teaspoons of cinnamon
1 tablespoon of cream
Directions
Place the flour, baking powder, and salt into a mixing bowl. Stir all of the ingredients together until evenly combined. Set aside.
Pour the buttermilk into another mixing bowl. Add the eggs, vanilla, and oil into the bowl.
Add the flour mix into the bowl with the buttermilk. Continue to fold the ingredients together until evenly combined with a few small lumps remaining in the batter. Do not over mix the batter.
Heat 1/4 teaspoon of vegetable oil on a griddle or in a large non-stick pan. Using a 4 oz. ladle, pour the batter onto the griddle or into the non-stick pan, forming one pancake that's roughly 6" in diameter.
Drizzle equal amounts of cinnamon swirl onto each pancake in a spiral motion.
Cook the pancakes for approximately 2-1/2 minutes or until the edges begin to dry and puff up. Little air bubbles will start appearing over the top surface of the pancakes.
Flip each pancake over and continue to cook for another 1-1/2 minutes or until done.
Place two pancakes onto each serving plate. Drizzle the vanilla icing and sprinkle the powdered sugar over each stack of pancakes.
Information
Category

Breakfast/Brunch

Yield

4 servings (2 pancakes each)

Prep Time

10 minutes

Cook Time

12 minutes

Total Time

21 minutes, 59 seconds
Image Source: POPSUGAR Photography / Emily Forney