What Are the Starbucks Christmas Drinks For 2021?
Curious About Starbucks's New 2021 Christmas Drinks? Here's What We Know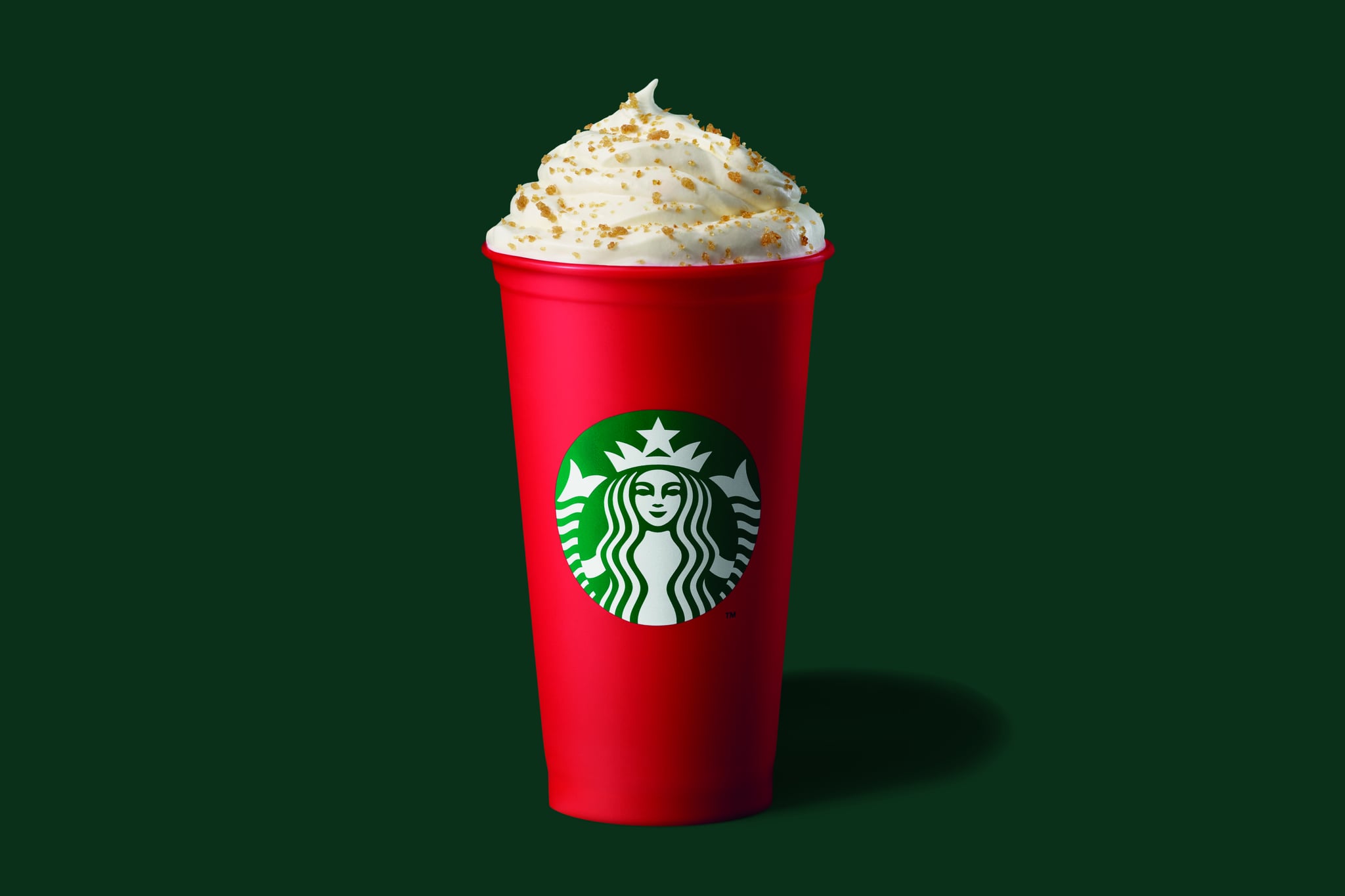 Attention, lovers of coffee and festive feels, because Starbucks' Christmas menu is about to return. The coffee chain is launching two brand-new seasonal sips this year, the Caramel Waffle Latte and the Fudge Brownie Hot Chocolate, just in time for the festive season.
Launching on 4 Nov., the Caramel Waffle Latte is a delicately spiced drink, hand-crafted with a combination of Starbucks signature espresso, steamed milk, warming winter waffle sauce, and a stroopwafel-flavoured crunch with caramel whipped cream topping. The Fudge Brownie Hot Chocolate arrives as a smooth mocha with a rich biscuit sauce and milk, finished off with mocha whipped cream, mocha drizzle, and a fudge sprinkle topping. Sounds divine, right?
Of course, that's not all. Starbucks is gracing us with the presence of its signature festive trio once again, featuring the true icons of Christmas: the Toffee Nut Latte, Gingerbread Latte, and Eggnog Latte. Along with the classics, Starbucks is also bringing back its snowflake-studded colour-changing reusable red cup for the ultimate festive cheer. Once your hot drink is poured in, the cup will transform from a vibrant holly green to a christmassy berry red, and it doesn't get more magical than that.
Until the new drinks launch on 4 Nov., enjoy your PSL while you can, and get ready to close out 2021 the most delicious way possible. Check back here for new information on the new 2021 holiday Starbucks drinks as we'll be updating this article with any news that comes in. Cheers to the holidays!
Image Source: Starbucks