Yard Sale Tips
21 Tips For Hosting the Perfect Yard Sale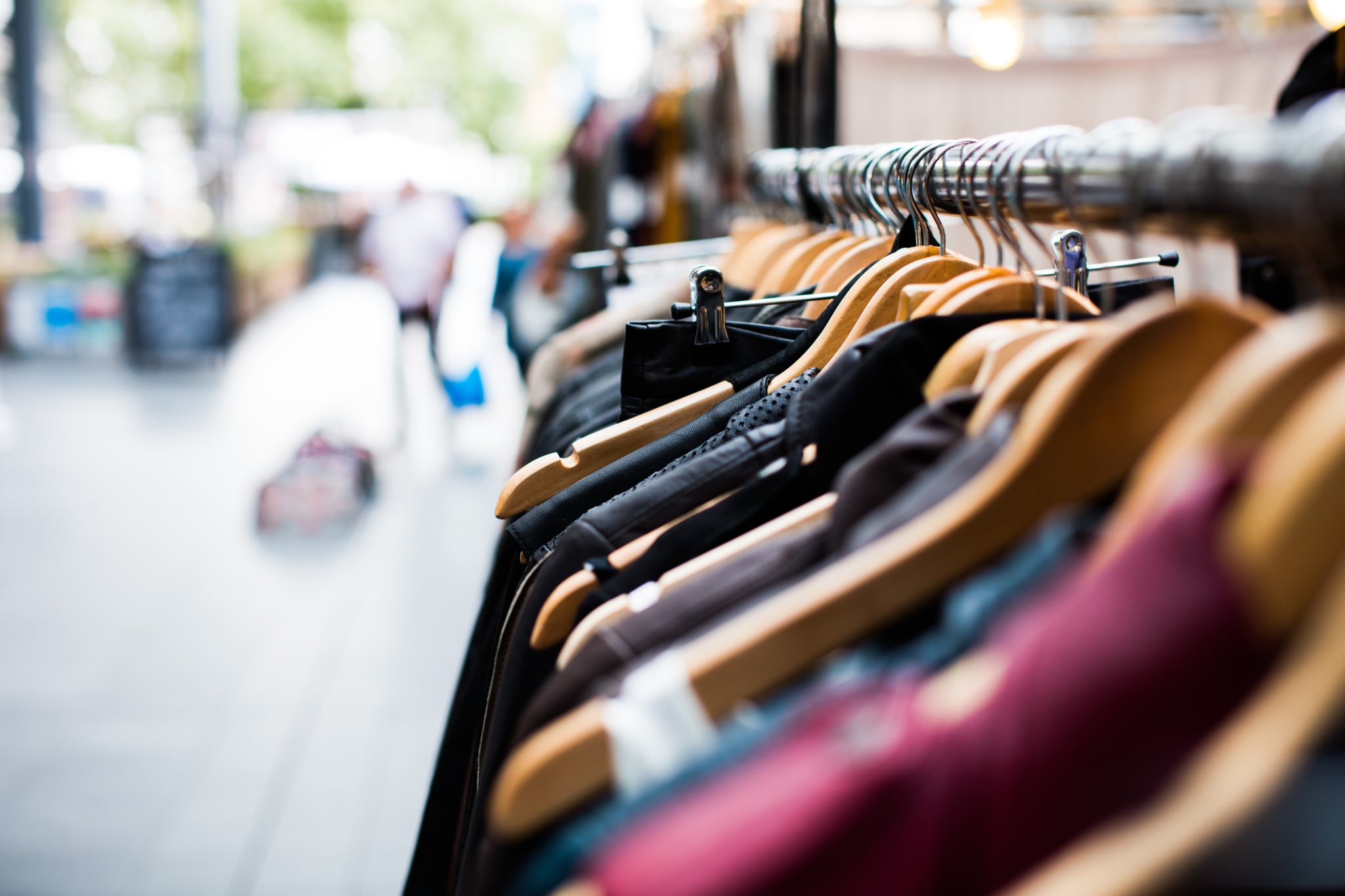 Warmer weather means yard sale season! Although the thought of getting up early on a Saturday morning may not be our favourite, the thought of purging while earning some cash is just the motivation we need. Here are some fun tips for having a successful — and profitable — garage or yard sale.
Pick a date well in advance. This will allow you time to prepare and comb through your belongings. It's amazing how much easier it is to part with things once you know that you will get some cash from selling a used item.
Find a location. A high traffic area is best, so if you have a family member or business owner who has a spot on a main road, don't be afraid to ask. Also, decide on an indoor or outdoor sale. For an indoor sale, clearly mark what areas are "off limits" to visitors.
Sell with friends. The more the merrier, plus it will attract more buyers. Having a family or neighbourhood event helps sale-goers realise that they can maximize their time by hitting many sellers in a one area.
Clearly mark your items. Price each item. For a more flexible option, create sections for your sale — say a $1 table — so that prices are clear. If you don't have time to mark things, you can always tell people a price — although some people are too shy to ask, and as a seller it can be difficult to keep prices straight in your head.
Be reasonable with pricing. If your prices are too high, buyers will shy away. Don't sell yourself too short, yet also be prepared to part with your items. Do not expect to get retail or consignment shop prices. A good judge is pricing items at around 10 percent of what it would cost new. You will be haggled with, so be prepared to remain firm on some items while accepting offers on others. For a buyer purchasing multiple items, a group discount is a nice added touch.
When listing your yard sale, utilize the free options and skip the classified ads! Post the event on Craigslist a few days before, and include your address, photos, and a description on the listing. Add your sale to Facebook "yard sale" pages. If you don't belong to one, just search "yard sale" on Facebook, and many will come up! Request to join a group, and then post about your event.
Create noticeable, readable signs. Use large pieces of cardboard or poster board to announce your sale. You will get a lot of drive-by traffic, and these shoppers need to be able to clearly see where you are located. Directional signs are helpful (say leading drivers from key intersections). If you live off the beaten path, adding a distance — for example, "yard sale 1.3 miles" — will be helpful so that drivers don't have to question where they are headed.
Hang your signs up ahead of time. Signs out on a Thursday afternoon will catch the attention of those who are thinking of heading out to sales over the weekend.
Save your plastic bags and boxes. These will come in handy when people purchase multiple items at your sale.
Have a plan for kids and pets. Arrange childcare or assign duties to children, and keep family pets at bay.
Have plenty of selling surfaces. Use foldable tables and garment racks when you can. Tarps, blankets, and upside down totes and boxes can offer extra places to put your wares.
Be prepared for early birds. Some customers arrive before dawn with their flashlights! It's up to you how accommodating you are, but be prepared that you may have those who are wanting to peruse before you open.
Merchandise your items. Make your yard sale a pleasant place to shop, and place objects in an attractive arrangement. Group like items, such as placing children's clothing, books, and toys together.
Have plenty of change. Go to the bank and get quarters, and $1, $%, and $10 bills. If a buyer has been to the ATM, they will be armed with $20 bills . . . even when purchasing an item for just $1.
Wear your money. You can don an '80s fanny pack if you'd like, but a small, cross body bag with a secure closure helps keep track of your money at all times.
Protect yourself from the sun! Hopefully you will have a lovely, sunny day, so be prepared to slather on sunscreen and wear a hat.
Designate someone as your money organiser. It's not good to be pulling out a huge stack of organised bills or — worse yet — an unorganised wad of cash. Having someone who can step off to the side and organise the money is very helpful. It offers the opportunity to arrange bills in order and separate some of the money so that you don't have to pull it all out in order to give change.
Be aware of shoplifters. This is the most disappointing thing to experience at a yard sale, so keep small, valuable, or high ticket items within close proximity to avoid loss.
Donate your items. At the end of the sale, decide what items you want to pack away and what you would like to donate. Heading to a local charity (or calling their pickup service ahead of time) helps the community.
Have someone else cook! Order pizza or eat out. You deserve it after a day of hard work and putting money into your pocket.
Pick up your signage. Take down your signs after the day is done.